Mer­ck­'s Keytru­da builds a com­mand­ing lead in front­line lung can­cer with da­ta from two more land­mark tri­als
CHICA­GO — Mer­ck came to AS­CO as the dom­i­nant in­dus­try play­er in front­line lung can­cer. It's go­ing to leave AS­CO with that rep in­tact — at the ex­pense of its heavy­weight ri­vals in the field still play­ing catch-up.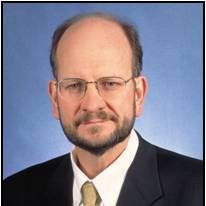 Roy Baynes
In two key stud­ies out this morn­ing, the phar­ma gi­ant spelled out pos­i­tive, crit­i­cal­ly im­por­tant da­ta un­der­scor­ing Keytru­da's abil­i­ty to fight a broad seg­ment of the cas­es in the first-line lung can­cer field as a monother­a­py, with the Keytru­da/chemo com­bo the best op­tion (so far) in front­line squa­mous cas­es, where Roche tried — and large­ly failed — to el­bow ahead this week­end.
"If you think of the whole front­line lung can­cer field (ex­cept for EGFR and ALK mu­ta­tion cas­es)," says Mer­ck head of glob­al clin­i­cal de­vel­op­ment Roy Baynes, "for pret­ty much every­body there is a Keytru­da-based ther­a­py that makes sense for those pa­tients. It would be fair to say, all things be­ing equal, the chemo com­bi­na­tion is a very rea­son­able first-line op­tion."
But not every­one is go­ing to be able to take the chemo com­bo, in­clud­ing pa­tients with high co-mor­bidi­ties.
"Giv­en the sit­u­a­tion of all things be­ing equal, the chemo com­bo would be a pre­ferred ther­a­py," says Baynes. "And if there are cir­cum­stances where chemo is not a pre­ferred ther­a­py, monother­a­py is a rea­son­able op­tion."
In its monother­a­py study dubbed Keynote-042, pa­tients in the Keytru­da arm hit a me­di­an over­all sur­vival rate of 20 months, a clear­ly promis­ing out­come com­pared to 12.2 months for chemo-so­lo pa­tients with a PD-L1 tu­mor pro­por­tion score (TPS) of ≥50 per­cent. In pa­tients with a TPS of less than 20%, the OS rate was re­duced to 17.7 vs 13 months, and 16.7 vs 12.1 months for the over­all study pop­u­la­tion of pa­tients with a TPS of ≥1%.
The '042 study was the longer take of an ear­li­er, faster tri­al num­bered '024. And Mer­ck views it as a more thor­ough con­fir­ma­tion of what it saw in that quick take.
Then there's Keynote-407, a com­bi­na­tion of Keytru­da and chemo for front­line squa­mous NSCLC which had es­sen­tial­ly the same de­sign as Roche's IM­pow­er131, with Tecen­triq. Mer­ck's team post­ed an im­pres­sive 36% re­duc­tion in the risk of death, a haz­ard ra­tio that won't es­cape the at­ten­tion of spe­cial­ists. The Keytru­da com­bi­na­tion hit a me­di­an OS of 15.9 months com­pared to 11.3 months in the chemother­a­py-alone group. The me­di­an PFS was 6.4 months for the Keytru­da com­bi­na­tion com­pared with 4.8 months for chemother­a­py alone.
And at the sec­ond in­ter­im read­out, the ORR was 57.9% for the com­bo com­pared to 38.4% for the chemother­a­py group.
Roche has yet to see an OS ad­van­tage, but the PFS was close at 6.3 months for the Roche check­point vs 5.6 months for the con­trol — just a 3 week ad­van­tage. As al­ways when you com­pare da­ta on drugs that were not in a head-to-head tri­al, it's prob­lem­at­ic to as­sess ri­val ther­a­pies. But with­out com­pet­i­tive OS re­sults, Roche is left with a small ad­van­tage in PFS that won't com­pare well for an­a­lysts cov­er­ing the area.
The new da­ta sets will al­so in­evitably draw com­par­isons with Bris­tol-My­ers Squibb's work with Op­di­vo. Bris­tol-My­ers has faced some stiff crit­i­cism for its set­backs as well as its tri­al de­signed in lung can­cer, where they've been a con­sis­tent run­ner up to Mer­ck.
The re­sults build on the re­cent­ly re­leased da­ta from Keynote-189 for non­squa­mous non-small cell lung can­cer, where re­searchers say that their com­bo of Keytru­da and chemo clear­ly beat out chemo alone on over­all sur­vival, though the fi­nal OS rate for the com­bi­na­tion has not yet been reached.
For Mer­ck, it's an­oth­er chance to cel­e­brate pos­i­tive out­comes as ri­vals strug­gle to make their case for their drugs.
"As we look at the lung can­cer are­na," Baynes adds, "we com­plet­ed 5 ran­dom­ized, con­trolled tri­als, with sur­vival ben­e­fits in all 5. It's quite re­mark­able."
Not every­one is pro­vid­ing Mer­ck with a stand­ing ova­tion, though. Some prac­ti­tion­ers in the field feel that those groups with a low­er TPS score on PD-L1 are def­i­nite­ly not get­ting a tremen­dous amount of help from Keytru­da. Here's a note from lung can­cer ex­pert Jack West — a tho­racic on­col­o­gist at the Swedish Can­cer In­sti­tute at Swedish Med­ical Cen­ter — about my sto­ry:
Though I com­plete­ly agree that re­sults over­all are im­pres­sive and that Mer­ck is more or less run­ning the ta­ble with pem­bro in ad­vanced NSCLC, I need to high­light that the re­sults are not as fa­vor­able as your lan­guage would syggest for the pa­tients with low PD-L1 on KEYNOTE-042. The num­bers you use for pa­tients with low­er tu­mor PD-L1 ex­pres­sion in­clude the pa­tients with high PD-L1, who prop up the re­sults for the en­tire tri­al. When the re­sults of the 042 tri­al are looked at for pa­tients with PD-L1 1-49%, there is no ef­fi­ca­cy ad­van­tage for pem­bro. This doesn't mean that on­col­o­gists and pa­tients won't fa­vor it for com­pa­ra­ble ef­fi­ca­cy and more fa­vor­able tol­er­a­bil­i­ty than chemo, but it's im­por­tant to clar­i­fy that the num­bers you're pre­sent­ing for the "PD-L1 less than 20%" are ac­tu­al­ly not the num­bers for that sub­set alone but the num­bers for that sub­set com­bined with the larg­er num­ber of pa­tients with high­er tu­mor PD-L1 ex­pres­sion. The re­sults are pooled and mere­ly don't "de-se­lect" the low PD-L1 group when they present "PD-L1 <50%" or "PD-L1 < 20%", but they al­ways in­clude the pa­tients with high­er PD-L1 who are prop­ping up the tri­al over­all. And this is the sub­group for whomp pem­bro alone has been the stan­dard of care for more than 18 months, for whom we'd al­ready con­sid­er chemo alone an es­tab­lished in­fe­ri­or ap­proach in the US and wouldn't en­roll on KN-042 these days.
Mer­ck has been pour­ing bil­lions of dol­lars in­to its Keytru­da pipeline, and the in­vest­ment has paid off hand­some­ly with a block­buster fran­chise and a col­lec­tion of more than 750 tri­als — an ex­plo­sion of clin­i­cal re­search. Five years ago, says Baynes, Mer­ck was at AS­CO with one pre­sen­ta­tion. For AS­CO 2018, it's pre­sent­ing 140.