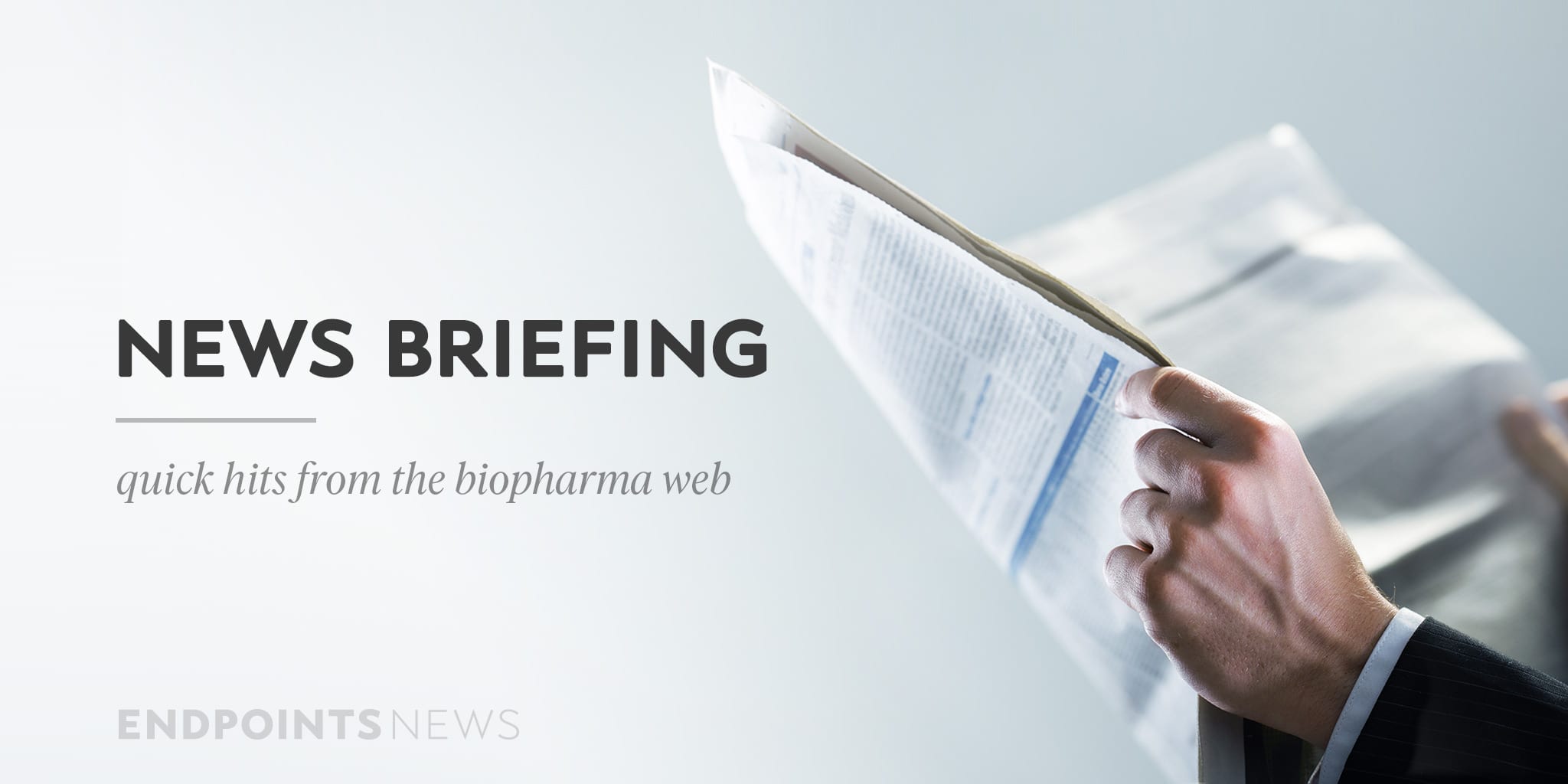 Mesoblast gets a $110M life­line from Surg­Cen­ter De­vel­op­ment; uniQure still un­sure if gene ther­a­py spurred can­cer event
Mesoblast faced rough wa­ters in 2020, but on Mon­day were thrown a fi­nan­cial life­line.
The Aus­tralian stem cell ther­a­py play­er has raised $110 mil­lion in a pri­vate place­ment, the com­pa­ny an­nounced, of­fer­ing 60 mil­lion shares to the US in­vestor group Surg­Cen­ter De­vel­op­ment. Surg­Cen­ter re­ceived the shares at a 6.5% dis­count from Mesoblast's clos­ing price on Feb. 25.
Mesoblast plans to use the funds to boost sup­ply of its lead can­di­date remestem­cel-L ahead of what they hope is a po­ten­tial ap­proval in pe­di­atric GvHD when they re­turn to the FDA, as well as ad­vanc­ing man­u­fac­tur­ing and de­vel­op­ment of their rexleme­stro­cel-L plat­form for chron­ic heart fail­ure and chron­ic low back pain.
US reg­u­la­tors turned away remestem­cel-L last Oc­to­ber af­ter ob­ject­ing to the com­pa­ny's tri­al de­sign. The com­pa­ny sub­mit­ted its ap­pli­ca­tion for the ex­per­i­men­tal drug on the ba­sis of one sin­gle-arm, open-la­bel study rather than a ran­dom­ized tri­al, even though it demon­strat­ed a sta­tis­ti­cal­ly sig­nif­i­cant ben­e­fit in its pri­ma­ry end­point against the his­tor­i­cal con­trol rate.
Mesoblast al­so spun a rexleme­stro­cel-L miss as a win in heart fail­ure in De­cem­ber, not­ing that while the ex­per­i­men­tal cell ther­a­py did not sig­nif­i­cant­ly re­duce hos­pi­tal­iza­tions over place­bo in in­di­vid­u­als with re­cur­ring heart fail­ure, the pro­gram man­aged to hit sec­on­daries in mor­tal­i­ty-rate re­duc­tion for ear­li­er stages of the dis­ease.
uniQure still un­sure if its gene ther­a­py spurred liv­er can­cer case
Af­ter the FDA placed a hold on uniQure's he­mo­phil­ia B gene ther­a­py back in De­cem­ber due to a case of liv­er can­cer, the com­pa­ny still isn't sure whether or not the event is re­lat­ed to the treat­ment.
In a 10-K fil­ing sub­mit­ted to the SEC on Mon­day, uniQure dis­closed that while they don't think the event will de­lay their re­sponse to reg­u­la­tors or their even­tu­al BLA, they're still un­able to de­ter­mine a "pos­si­ble causal re­la­tion­ship." UniQure cit­ed a lack of ad­e­quate da­ta.
Re­searchers col­lect­ed sam­ples from the liv­er le­sion in ear­ly 2021 af­ter de­tect­ing it in an ul­tra­sound, the com­pa­ny said, and in mid-Feb­ru­ary, they re­port­ed the analy­sis of the le­sion to the FDA.
No oth­er cas­es of liv­er can­cer were re­port­ed in the group of 67 pa­tients.
Fol­low­ing sev­er­al gene ther­a­py sna­fus, the FDA is tak­ing a cau­tious ap­proach to the med­i­cines. Sol­id Bio has had its Duchenne mus­cu­lar dy­s­tro­phy pro­gram in and out of a clin­i­cal hold, while Bio­Marin faced a ma­jor de­lay on he­mo­phil­ia A as reg­u­la­tors de­mand­ed more da­ta to demon­strate dura­bil­i­ty.
And last month, blue­bird bio sus­pend­ed its work on its ear­ly-stage study as well as the Phase III sick­le cell tri­al for Lenti­Glo­bin in or­der to in­ves­ti­gate two more se­ri­ous side ef­fects among pa­tients in the pro­gram.
Promi­nent French in­vestors launch new in­cu­ba­tor
The French gov­ern­ment and a promi­nent in­vest­ment firm in the coun­try are team­ing up to start a new in­cu­ba­tor.
Kur­ma Part­ners and the French na­tion­al bank Bpifrance are lead­ing the way for Ar­go­b­io, which will aim to launch at least five biotechs over the next five years. Ar­go­b­io is get­ting start­ed with €50 mil­lion, and al­so saw fund­ing from An­geli­ni Phar­ma, Evotec and the In­sti­tut Pas­teur.
Re­searchers' fo­cus at Ar­go­b­io will span rare dis­eases, neu­ro­log­i­cal dis­or­ders, on­col­o­gy, and im­munol­o­gy, while al­so look­ing to de­vel­op plat­form tech­nolo­gies they feel could be promis­ing.
"Ar­go­b­io rep­re­sents the re­al­iza­tion of a long­stand­ing idea at Kur­ma," Kur­ma part­ner Pe­ter Neubeck said in a state­ment.