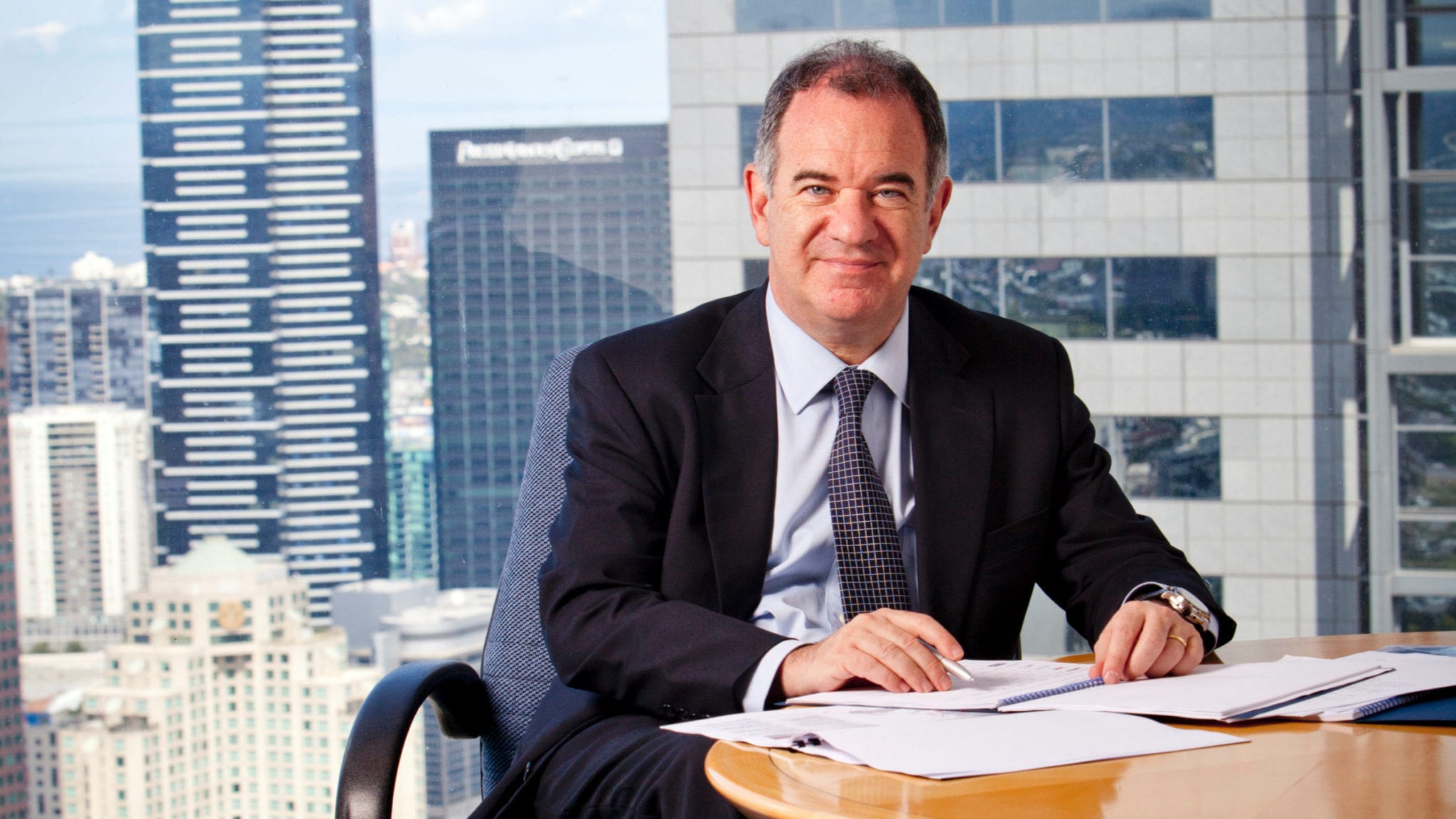 Silviu Itescu, Mesoblast CEO
Mesoblast spins a PhI­II cell ther­a­py miss in heart fail­ure as a win, high­light­ing pos­i­tive mor­tal­i­ty da­ta
About two and a half months af­ter the FDA turned away their lead pro­gram, Mesoblast $MESO re­port­ed a Phase III miss Mon­day af­ter­noon for their sec­ond clin­i­cal prod­uct. But the Aus­tralian biotech point­ed to­ward da­ta in a sec­ondary end­point it thinks the agency might find promis­ing.
In a late-stage tri­al mea­sur­ing rexleme­stro­cel-L in 537 pa­tients, Mesoblast found that the ex­per­i­men­tal cell ther­a­py did not sig­nif­i­cant­ly re­duce hos­pi­tal­iza­tions over place­bo in in­di­vid­u­als with re­cur­ring heart fail­ure. The pro­gram man­aged to hit sec­on­daries in mor­tal­i­ty-rate re­duc­tion for ear­li­er stages of heart fail­ure, and it's here where Mesoblast hopes it can still pave a path to­ward ac­cel­er­at­ed ap­proval should reg­u­la­tors prove re­cep­tive.
"The hos­pi­tal­iza­tions in pa­tients with chron­ic heart fail­ure are re­al­ly about their abil­i­ty to han­dle vol­ume loads and pa­tients who are brit­tle are not able to han­dle vol­ume loads very well," CEO Sil­viu Ites­cu said in a con­fer­ence call Mon­day evening. "It ap­pears that our ther­a­py does not have any im­pact on those types of out­comes."
In­vestors ap­peared skep­ti­cal of Mesoblast's claims as the com­pa­ny's shares fell af­ter the bell Mon­day and con­tin­ued to slide Tues­day morn­ing to down about 17%.
The Phase III tri­al ran­dom­ized pa­tients even­ly in­to the drug or place­bo arms. Mesoblast en­rolled 206 pa­tients with Class II heart fail­ure and 331 in­di­vid­u­als who had pro­gressed to Class III, a more se­vere form of the con­di­tion. In or­der to be in­clud­ed in the study, all pa­tients need­ed to have been hos­pi­tal­ized for heart fail­ure with­in nine months of start­ing treat­ment.
Mesoblast did not re­port any num­bers or a p-val­ue for the pri­ma­ry end­point, on­ly say­ing there was "no re­duc­tion" over place­bo in hos­pi­tal­iza­tions for re­cur­ring non-fa­tal heart fail­ure events.
In­stead, the com­pa­ny re­vealed its pos­i­tive sec­ondary end­point da­ta. In all pa­tients, rexleme­stro­cel-L showed a 60% re­duc­tion in heart at­tacks and stroke re­lat­ed to car­diac death, Mesoblast said, scor­ing a p-val­ue of 0.002. The ther­a­py al­so demon­strat­ed a 60% re­duc­tion in death from any cause in the Class II pop­u­la­tion, good for a p-val­ue of 0.037.
Rexleme­stro­cel-L al­so pre­vent­ed such pa­tients from pro­gress­ing to se­vere dis­ease but did not spec­i­fy any num­bers, the com­pa­ny said, on­ly re­port­ing a p-val­ue of 0.004. Those in the con­trol arm with max­i­mum stan­dard of care ther­a­py pro­gressed from Class II to Class III af­ter an av­er­age of 20 months.
It's these da­ta where Mesoblast now sees a po­ten­tial path ahead. Ites­cu fur­ther told in­vestors in Mon­day's call that rexleme­stro­cel-L could prove a com­ple­men­tary med­i­cine to drugs that re­duce hos­pi­tal­iza­tions but don't re­duce mor­tal­i­ty. He al­so said in pre­vi­ous meet­ings with the FDA that the agency has made clear it is fo­cus­ing on mor­tal­i­ty, de­spite hos­pi­tal­iza­tion serv­ing as pri­ma­ry.
When the com­pa­ny start­ed its tri­al, Ites­cu said, the the­o­ry for the un­der­ly­ing mech­a­nism was that the med­i­cine could re­duce in­flam­ma­tion in heart mus­cles, pro­tect tis­sue from dy­ing and pre­vent those mus­cles from be­com­ing scar tis­sue.
"The ques­tion then goes to why do we have this ma­jor ben­e­fit on mor­tal­i­ty?" Ites­cu said on the call. "I think the da­ta that we've seen here, where we've seen this dra­mat­ic re­duc­tion in mor­tal­i­ty in pa­tients who are at an ad­vanced stage of dis­ease but not yet so ad­vanced that they're not able to be res­cued, sug­gests that this mech­a­nism may be play­ing a key role."
Ites­cu al­so not­ed the pro­gram's ben­e­fits in less se­vere cas­es of heart fail­ure, say­ing it could po­ten­tial­ly be used to in­ter­vene be­fore pa­tients progress past Class II. The key mov­ing for­ward will be meet­ing with reg­u­la­tors and fig­ur­ing out ex­act­ly the right time to dose pa­tients.
Mon­day's re­sults fol­low the FDA hand­ing Mesoblast a CRL for its acute graft-ver­sus-host dis­ease pro­gram, remestem­cel-L, back in Oc­to­ber. Reg­u­la­tors ob­ject­ed to the na­ture of the da­ta pack­age, with the com­pa­ny hop­ing to gain ap­proval on the ba­sis of on­ly a sin­gle, open-la­bel tri­al. De­spite the re­jec­tion, No­var­tis part­nered with the biotech last month in a $1.2 bil­lion-plus deal, hop­ing to de­vel­op the can­di­date for ARDS, in­clud­ing cas­es re­lat­ed to Covid-19.