Meta­vant makes a de­but: Vivek Ra­maswamy launch­es biotech #7 and builds a di­a­betes pipeline with Lig­and deal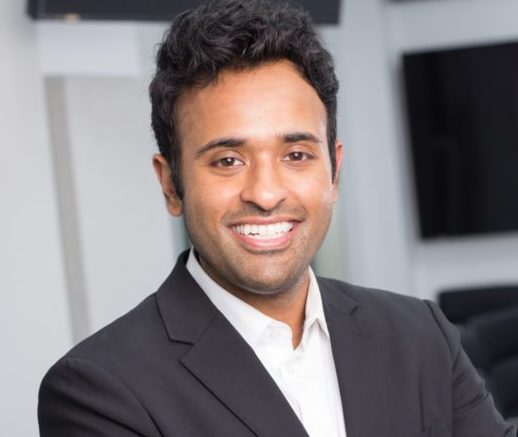 Vivek Ra­maswamy
Just be­cause David Hung re­cent­ly left one of Vivek Ra­maswamy's Vant sub­sidiaries short­ly af­ter its lead ther­a­py im­plod­ed in a failed piv­otal study for Alzheimer's is no rea­son for the multi­bil­lion-dol­lar out­fit to stop do­ing deals and set­ting up new biotechs.
Ra­maswamy is fork­ing over $20 mil­lion in cash and promis­ing $513.8 mil­lion in mile­stones to grab a new di­a­betes drug from Lig­and with Phase II da­ta ready to roll. Lig­and spelled out the terms of the deal in an SEC fil­ing to­day as Roivant dropped the news that it is now ramp­ing up biotech #7: Meta­vant.
That fits with our sto­ry flag­ging the new name as Roivant sticks with a strat­e­gy of an­gling straight in­to late-stage de­vel­op­ment work in a slate of dif­fer­ent dis­ease cat­e­gories. Ra­maswamy has raised more than $2.7 bil­lion for his deal ma­chine, in­clud­ing a $1.1 bil­lion in­jec­tion from Soft­Bank re­cent­ly. At this rate, he still has plen­ty of cash to com­mit.
In this new deal Ra­maswamy is adding to the pipeline with LGD-6972, a glyco­gen re­cep­tor in­hibitor that could of­fer a new ap­proach to con­trol­ling blood glu­cose lev­els in di­a­bet­ics. Re­searchers will roll out da­ta from a mid-stage study at the 78th an­nu­al Sci­en­tif­ic Ses­sions of the Amer­i­can Di­a­betes As­so­ci­a­tion be­ing held in Or­lan­do from June 22-26, 2018.
That's about as high risk as they come in this busi­ness. Late-stage stud­ies in di­a­betes are among the most ex­pen­sive in the in­dus­try's pipeline, which is why a few ma­jor league heavy­weights dom­i­nate the field.
Ra­maswamy agreed to pay Pox­el $50 mil­lion in cash and up to $600 mil­lion in mile­stones to take their di­a­betes drug in­to Phase III in the world's biggest mar­kets. The Mer­ck KGaA spin­out (EPA: $POX­EL) gar­nered sub­stan­tial at­ten­tion for its suc­cess­ful Phase IIb tri­al in Japan of imeglim­in, track­ing he­mo­glo­bin A1c re­duc­tions of 0.52%, 0.94% and 1.00% for the 500 mg, 1000 mg and 1500 mg dose twice-dai­ly.