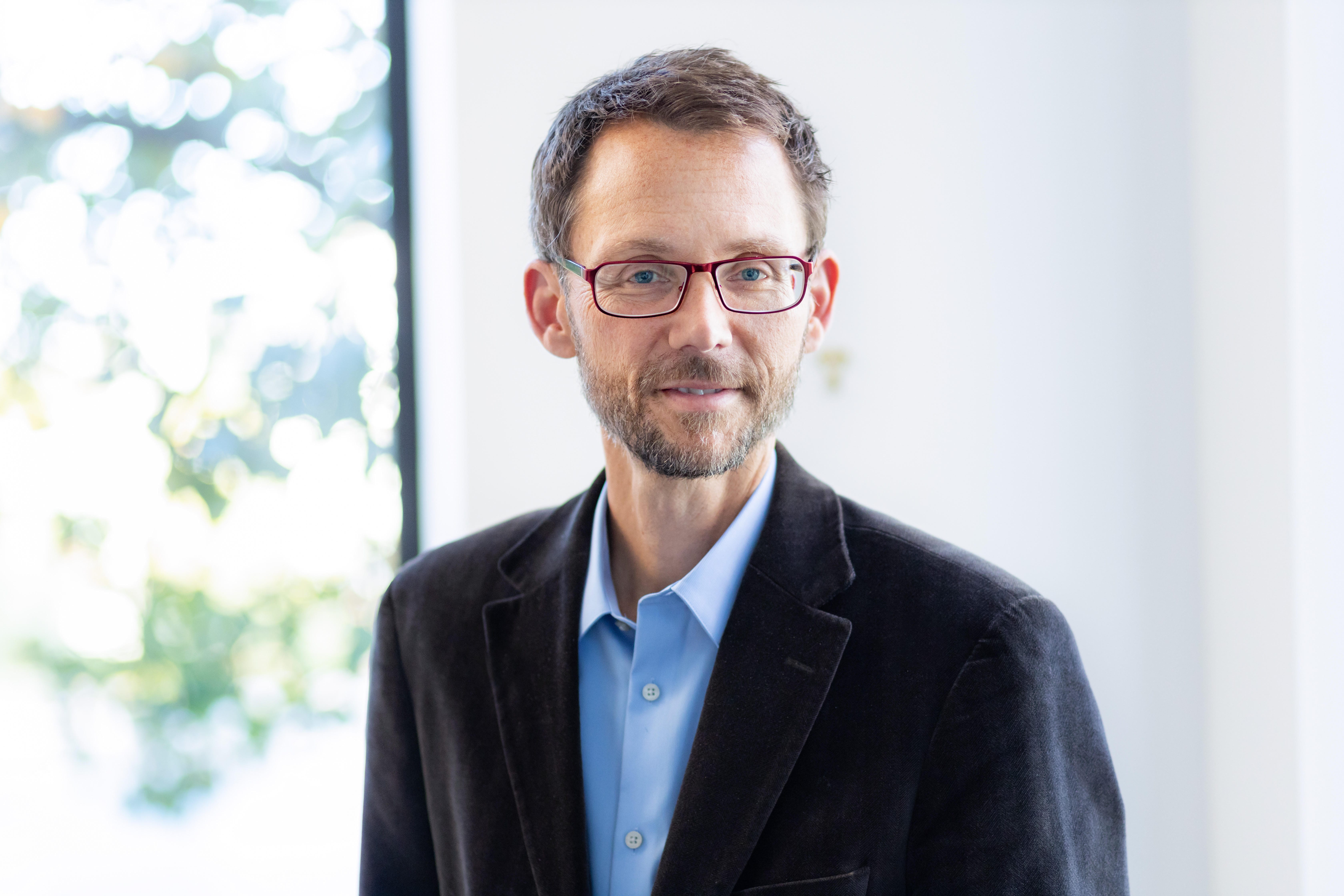 Michael Ehlers. Limelight Bio
Michael Ehlers teas­es plan to build the next 'sig­na­ture' ge­net­ic med­i­cine com­pa­ny with $75M from Ap­ple Tree Part­ners
When Michael Ehlers jumped ship at Bio­gen to be­come a ven­ture part­ner and CSO at Ap­ple Tree, he al­so got a new job as CEO of a gene ther­a­py start­up named Lime­light Bio. The stealthy biotech is now ready to shed some — though not much — of its veils.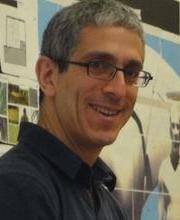 Seth Har­ri­son
As ATP man­ag­ing part­ner Seth Har­ri­son tells it, the new ven­ture grew out of a strong re­la­tion­ship with the co-founders, Jean Ben­nett and Phil John­son. Ben­nett, who steered the ear­ly re­search on the land­mark gene ther­a­py even­tu­al­ly known as Lux­tur­na along­side Spark Ther­a­peu­tics CSO Kathy High, now leads Penn's Cen­ter for Ad­vanced Reti­nal and Oc­u­lar Ther­a­pies. Mean­while, John­son left his role at the Chil­dren's Hos­pi­tal of Philadel­phia to be­come Lime­light's CSO.
"Ini­tial­ly we were fo­cused on back­ing Jean and CAROT and some reti­nal dy­s­tro­phy gene ther­a­py projects us­ing the stan­dard AAV ap­proach­es," he said, "but as we got to know the trove of tech­nolo­gies that were pos­si­ble to ac­cess through Jean and Phil, some from Penn, some not, we've been very ex­cit­ed about the po­ten­tial of cre­at­ing a ma­jor gene ther­a­py com­pa­ny."
Lime­light is pur­su­ing gene ther­a­py in its broad­est sense. In ad­di­tion to stan­dard gene re­place­ment de­liv­ered by ade­no-as­so­ci­at­ed virus, or AAV, the biotech will al­so ex­plore non-vi­ral ap­proach­es and what they call mul­ti-ex­on gene cor­rec­tion.
The broad spec­trum of tar­gets and modal­i­ties Lime­light is go­ing af­ter makes it unique, said Ben­nett, who's al­so co-found­ed oph­thal­mol­o­gy gene ther­a­py com­pa­ny Gen­Sight. Some of the ul­tra-rare dis­eases they want to treat would have been dis­missed by most com­pa­nies, she told End­points News.
The po­ten­tial of this suite of tech­nolo­gies to move the nee­dle on ge­net­ic med­i­cine and scale it up across new dis­eases and ge­o­gra­phies was al­so what drew Ehlers to the op­por­tu­ni­ty in the first place. ATP's promise of sub­stan­tial cap­i­tal to de­ploy in the space prob­a­bly didn't hurt, ei­ther.
"The de­gree of ef­fi­ca­cy you can get on these ther­a­pies is sub­stan­tial, it's not just in­cre­men­tal ef­fi­ca­cy, you squint your eyes and you find a p-val­ue," he said.
With the well-known gene re­place­ment tech, Lime­light boasts of re­fined meth­ods that al­low them to slip in larg­er genes than pre­vi­ous­ly pos­si­ble and bet­ter con­trol gene ex­pres­sion. As for gene cor­rec­tion, Ehlers is care­ful to dis­tin­guish what they're do­ing from the "old clas­sic type­writer" ef­fect typ­i­cal­ly as­so­ci­at­ed with gene edit­ing.
"We are ex­plic­it­ly us­ing the term 'cor­rec­tion' be­cause we're able to do much more than just one lit­tle point in the gene at a time," he said. "We can do big por­tions at a time, at en­doge­nous lev­els — and not re­quir­ing ex­oge­nous en­zymes or co-fac­tors" such as Cas9.
He al­so sug­gest­ed their tech doesn't come with risk of per­ma­nent ge­nom­ic al­ter­ation, hint­ing at RNA or re­versible DNA changes.
Just ex­act­ly how Lime­light will ac­com­plish those feats, or how many staffers are work­ing on the tech plat­forms, or what man­u­fac­tur­ing ops they have in place, Ehlers is not quite ready to dis­close, say­ing mul­ti­ple times to "stay tuned."
He is, how­ev­er, ea­ger to pre­view that Lime­light ex­pects to be a clin­i­cal com­pa­ny in one to two years, ush­er­ing at least two pro­grams in reti­nal dis­eases. That will be fol­lowed by pro­grams in hema­to­log­ic/meta­bol­ic, neu­ro­log­ic and hear­ing dis­or­ders — each on in­di­ca­tions that they have iden­ti­fied with the quick­est path to clin­i­cal and reg­u­la­to­ry val­i­da­tion.
As Lime­light takes the pub­lic stage on the same day Ehlers' for­mer col­leagues at Bio­gen present one of biotech's most an­tic­i­pat­ed datasets of the year at an Alzheimer's con­fer­ence, will he com­ment on a ques­tion that at least one an­a­lyst has won­dered out loud: How in the world would he have left Bio­gen if he be­lieved in ad­u­canum­ab?
He won't.
"My main fo­cus is re­al­ly how ex­cit­ed I am about Lime­light and the promise of re­al­ly build­ing a sig­na­ture gene ther­a­py com­pa­ny," Ehlers said.