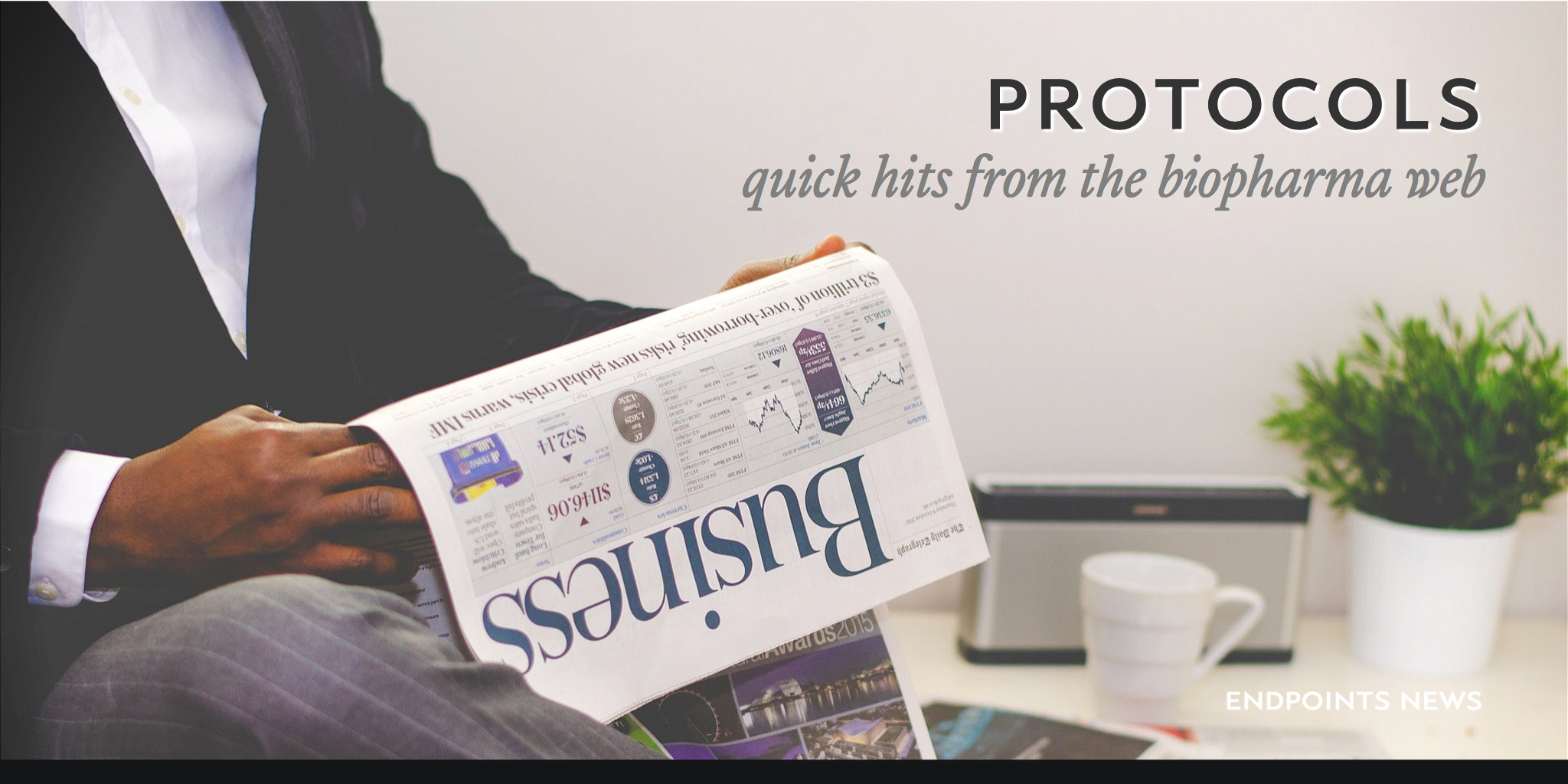 MiMedx shares swoon as purge claims CEO; Those big cuts in drug prices you heard about? Pfiz­er has oth­er ideas
→ Be­sieged by shorts with a Jus­tice De­part­ment probe re­port­ed­ly un­der way, the purge at MiMedx $MDXG has now led to the ex­it of CEO Park­er "Pe­te" Pe­tit and COO William "Bill" Tay­lor. The au­dit com­mit­tee at the biotech has been do­ing its own in­ter­nal in­ves­ti­ga­tion, which has al­ready led to the de­par­ture of the CFO and trea­sur­er. David Coles was named in­ter­im CEO. "The Board is con­fi­dent that now is the right time for MiMedx to tran­si­tion its lead­er­ship team as we look to the fu­ture and pre­pare our Com­pa­ny for its next chap­ter," said chair­man Charles Evans. The biotechs shares swooned on the lat­est news, plung­ing 26%.
→ Pres­i­dent Don­ald Trump and his health­care team in Wash­ing­ton DC have some ex­plain­ing to do. Af­ter Trump re­cent­ly boast­ed that phar­ma com­pa­nies were prep­ping a huge cut in drug prices, Pfiz­er is coun­ter­ing with high­er prices on a slate of 100 of its port­fo­lio ther­a­pies. The scoop comes from the Fi­nan­cial Times, which has re­port­ed­ly seen the new price list. To be fair, HHS Sec­re­tary Alex Azar has con­ced­ed that the re­al­i­ty may be some­what dif­fer­ent from the pres­i­dent's pub­lic com­ments. The move, though, will al­most cer­tain­ly stoke some kind of po­lit­i­cal back­lash. Phar­ma com­pa­nies have re­lied on a steady drum­beat of an­nu­al price hikes to cre­ate the kind of bal­ance sheet in­vestors love. It's ab­solute­ly cer­tain to pro­duce re­sults, with­out any of the risk of R&D. It's al­so be­come a po­lit­i­cal hot pota­to. Will Pfiz­er — which has con­sis­tent­ly thumbed its nose at pric­ing crit­ics — now prompt the ad­min­is­tra­tion to try a name-and-shame re­sponse? Will it make any dif­fer­ence?
→ Af­ter a two-month block­ade, the FDA has cleared the clin­i­cal hold it slapped on Com­pu­gen's first-in-hu­man tri­al for its I/O drug, clear­ing the Is­raeli biotech to fi­nal­ly be­gin its first ever Phase I study. The tri­al, to be con­duct­ed in the US, will eval­u­ate the safe­ty and pre­lim­i­nary ef­fi­ca­cy of its in-house an­ti­body COM701 — both as monother­a­py and in com­bi­na­tion with a PD-1 in­hibitor — in pa­tients with sol­id tu­mors who have failed stan­dard of care treat­ments. The drug tar­gets PVRIG, a B7/CD28-like im­mune check­point tar­get can­di­date iden­ti­fied by Com­pu­gen, which has a part­ner­ship with Bay­er with an­oth­er nov­el tar­get. That was much wel­come news for in­vestors, and the com­pa­ny's shares $CGEN surged 16.67% in pre-mar­ket trad­ing, though not still ful­ly re­cov­er­ing from the drop in late April, when the FDA hit the brakes with a a re­quest for slight mod­i­fi­ca­tion and more in­for­ma­tion.