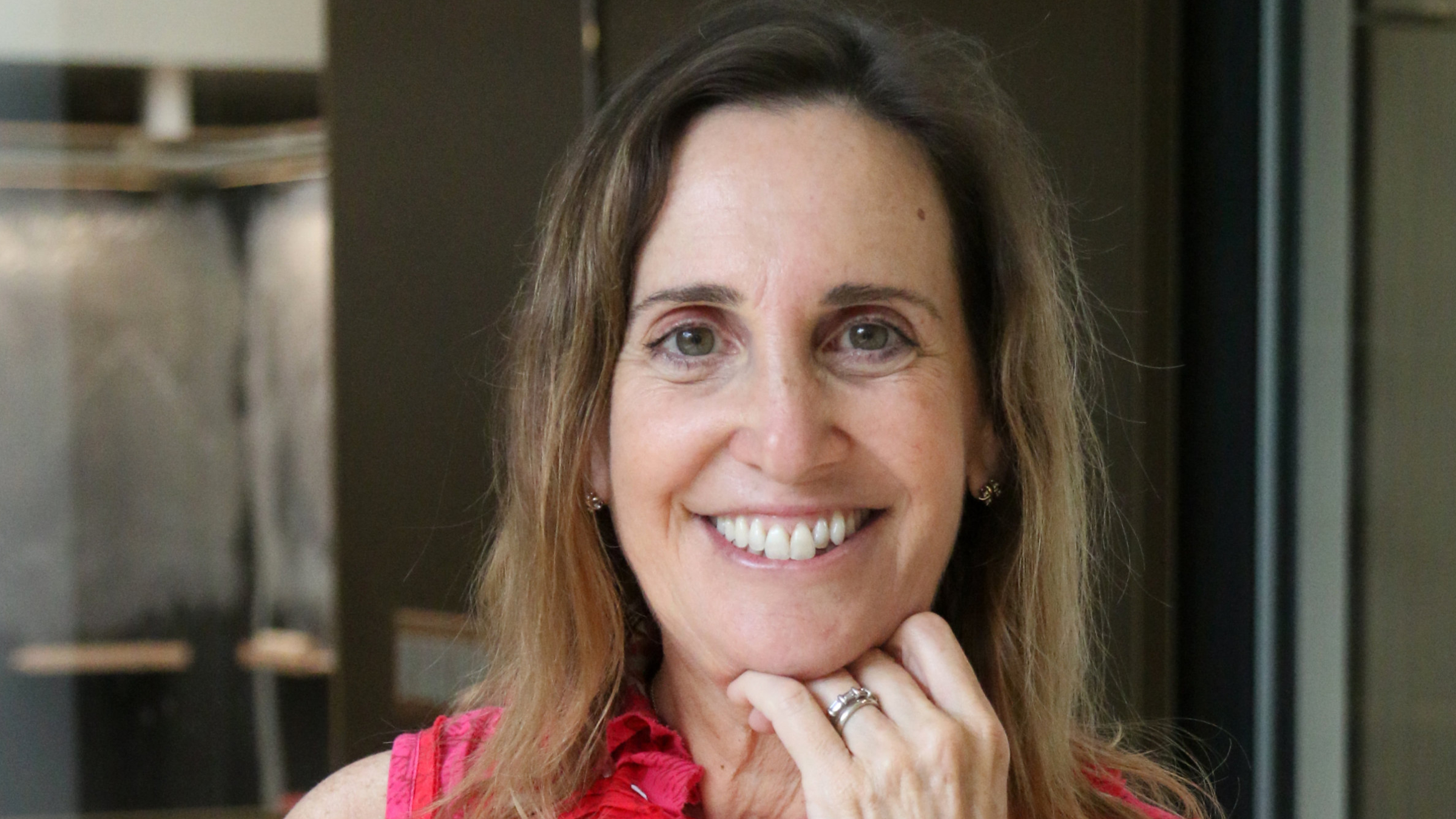 Bonnie Berger, MIT professor of mathematics (via MIT)
MIT lab cre­ates tool to find can­cer mu­ta­tion dri­vers 'any­where in the genome'
Pre­ci­sion on­col­o­gy has been her­ald­ed as the way for­ward in treat­ing can­cer, but search­ing for dri­ver mu­ta­tions has com­pli­cat­ed that jour­ney as ex­ist­ing meth­ods can't be ap­plied to the en­tire genome.
But a new method out of MIT looks to change the way can­cer dri­ver mu­ta­tions are found and, in do­ing so, speed up the process. A group out of Bon­nie Berg­er's lab at the in­sti­tu­tion has de­vel­oped what they named "Dig," an in­ter­ac­tive map for find­ing dri­ver el­e­ments and mu­ta­tions "any­where in the genome," ac­cord­ing to a pa­per pub­lished this week in Na­ture Biotech­nol­o­gy.
The group de­vel­oped a deep learn­ing mod­el by train­ing the AI to map can­cer-spe­cif­ic so­mat­ic mu­ta­tion rates us­ing the Pan-Can­cer Analy­sis of Whole Genomes, or PCAWG, a dataset in­clud­ing 37 can­cer types. The team used high-res­o­lu­tion epi­ge­net­ic as­says from healthy tis­sues to guide the pre­dic­tions.
To dig deep­er, the lab ap­plied Dig to an­oth­er task: find­ing new cod­ing and non-cod­ing can­di­date dri­vers of can­cer us­ing whole-genome, whole-ex­ome and tar­get­ed se­quenc­ing can­cer datasets avail­able to the pub­lic.
Dig ap­peared to beat out many com­pet­ing meth­ods, the group found, not­ing their tool had the high­est mea­sure of ac­cu­ra­cy in 24 out of 32 co­horts in PCAWG. Skin and blood can­cers in PCAWG were ex­clud­ed be­cause of "lo­cal hy­per­mu­ta­tion process­es," they wrote.
The group's tool al­so "matched or ex­ceed­ed the per­for­mance" of ex­ist­ing meth­ods used to search ex­cess of mu­ta­tions in dri­ver el­e­ments that had al­ready been iden­ti­fied.
The ac­cu­ra­cy is thanks, in part, to the deep learn­ing tool's abil­i­ty to find ac­tive tran­scrip­tion start sites and oth­er epi­ge­net­ic struc­tures and then as­so­ciate those struc­tures with the mu­ta­tion rates, the group wrote.
In essence, the com­put­er sci­ence and AI lab led by Berg­er, head of the com­pu­ta­tion and bi­ol­o­gy group, used AI to pre­dict mu­ta­tion rates and com­pared it to re­al da­ta to help train the mod­el to look for mu­ta­tions through­out the genome.
Find­ing dri­ver mu­ta­tions has typ­i­cal­ly been done us­ing ar­bi­trary re­gions of the genome, rather than the broad­er ge­net­ic land­scape, a process that is time-con­sum­ing and ex­pen­sive, the group writes in their pa­per. Pre­vi­ous meth­ods have fo­cused on DNA se­quences that are in­volved in mak­ing pro­teins, like cod­ing and pro­mot­er se­quences, which leave out a big swath of the genome.
"These lim­i­ta­tions con­tribute to cat­a­logs of can­cer dri­ver el­e­ments re­main­ing in­com­plete, par­tic­u­lar­ly in the non-cod­ing genome, hin­der­ing pre­ci­sion on­col­o­gy," ac­cord­ing to the pa­per.
The group found rare mu­ta­tions re­spon­si­ble for can­cer that oc­cur out­side the al­ready ex­plored re­gions, per­haps shin­ing a light on as much as one-tenth of tu­mors.
"Al­though the dri­ver can­di­dates we re­port — in cryp­tic splice sites, 5′ UTRs and rarely mu­tat­ed genes — oc­curred at low fre­quen­cies in­di­vid­u­al­ly, our es­ti­mates sug­gest that they col­lec­tive­ly con­tribute to the dis­ease pathol­o­gy of up to 10% of tu­mors (sum­ming across the per­cent of tu­mors pre­dict­ed to car­ry ex­cess mu­ta­tions in each of these el­e­ments)," the group wrote in the pa­per.
The team claims the tool can be used quite broad­ly and can churn out re­sults in a mat­ter of min­utes. They have made it pub­licly avail­able.
"Through this frame­work, our maps en­able mil­lions of mu­ta­tions to be eval­u­at­ed in ar­bi­trary can­cer co­horts in min­utes us­ing the re­sources of a per­son­al com­put­er," the MIT lab wrote in the pa­per.