$1.9B in: Mod­er­na blue­prints $100M fa­cil­i­ty, plans to dou­ble the pipeline af­ter a $474M megaround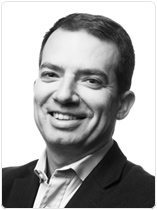 Stephane Ban­cel, Mod­er­na CEO
Mod­er­na has wrapped its lat­est megaround with $474 mil­lion to in­vest in a new man­u­fac­tur­ing fa­cil­i­ty and its fast-grow­ing staff as it looks to launch new stud­ies for im­muno-on­col­o­gy and dou­ble the num­ber of ther­a­pies in the pipeline as ear­ly as next sum­mer.
Mod­er­na tipped its hand on this fundrais­ing in a Form D a few days ago. But in an in­ter­view with End­points News, Mod­er­na CEO Stephane Ban­cel spelled out where the next big in­vest­ments will be made. At the top of that to-do list is build­ing a $100 mil­lion man­u­fac­tur­ing fa­cil­i­ty, which the Cam­bridge, MA-based biotech has been scout­ing a lo­ca­tion for.
"We are re­al­ly try­ing to in­vest in the plat­form," says Ban­cel, "to be­come the best mR­NA com­pa­ny in the world…. We are play­ing a very long game."
Mod­er­na dis­card­ed the clas­sic biotech mold the day it start­ed in busi­ness. Rather than stake their claim to new tech­nol­o­gy by prov­ing its worth in one or two drugs, the biotech im­me­di­ate­ly set out to raise the big bucks nec­es­sary to start work on a ma­jor pipeline that could even­tu­al­ly prove its worth for a whole range of dis­eases. Pro­grams rang­ing from vac­cines to rare dis­eases, on­col­o­gy, car­dio and more are in­clud­ed. This way, says Ban­cel, a sin­gle set­back shouldn't cloud the com­pa­ny's fu­ture.
Clin­i­cal pro­grams were a long time com­ing as Mod­er­na built up a range of big pre­clin­i­cal part­ner­ships. But Ban­cel says the num­ber of drugs in de­vel­op­ment has swelled to 11, with the first set of da­ta slat­ed to be re­leased in 2017. Mod­er­na al­so plans to add about 10 drugs to the clin­ic by next sum­mer, says the CEO, as the 450 staffers al­ready on board are joined by 100 more be­ing re­cruit­ed now for open po­si­tions. And the new man­u­fac­tur­ing fa­cil­i­ty need­ed to sup­port its de­vel­op­ment work will be ready by the end of 2017.
They don't get much more rev­o­lu­tion­ary than Mod­er­na, a pri­vate com­pa­ny which be­lieves its mR­NA plat­form tech can de­liv­er the nec­es­sary pack­age to spur cells to pro­duce ther­a­peu­tics, es­sen­tial­ly turn­ing bod­ies in­to drug fac­to­ries.
To get here, Mod­er­na has now raised $1.9 bil­lion from in­vestors like As­traZeneca, with an­oth­er $230 mil­lion on the ta­ble from grants. In ad­di­tion to the fi­nanc­ing an­nounce­ment this morn­ing, Mod­er­na is al­so un­veil­ing a pact to de­vel­op a new Zi­ka vac­cine, with BAR­DA putting up $8 mil­lion to get the pro­gram start­ed while of­fer­ing an op­tion on $117 mil­lion more to get through a suc­cess­ful de­vel­op­ment pro­gram.
Al­to­geth­er, this new mon­ey comes close to the record $500 mil­lion that the com­pa­ny raised last year. Even­tu­al­ly, Ban­cel says the com­pa­ny should be ready for an IPO.
"We will take the com­pa­ny pub­lic," he tells me. "There is no doubt about it."
First, though, Mod­er­na will have to gath­er pos­i­tive mid-stage da­ta from sev­er­al lead­ing pro­grams, leav­ing no doubt that it can achieve its dreams.