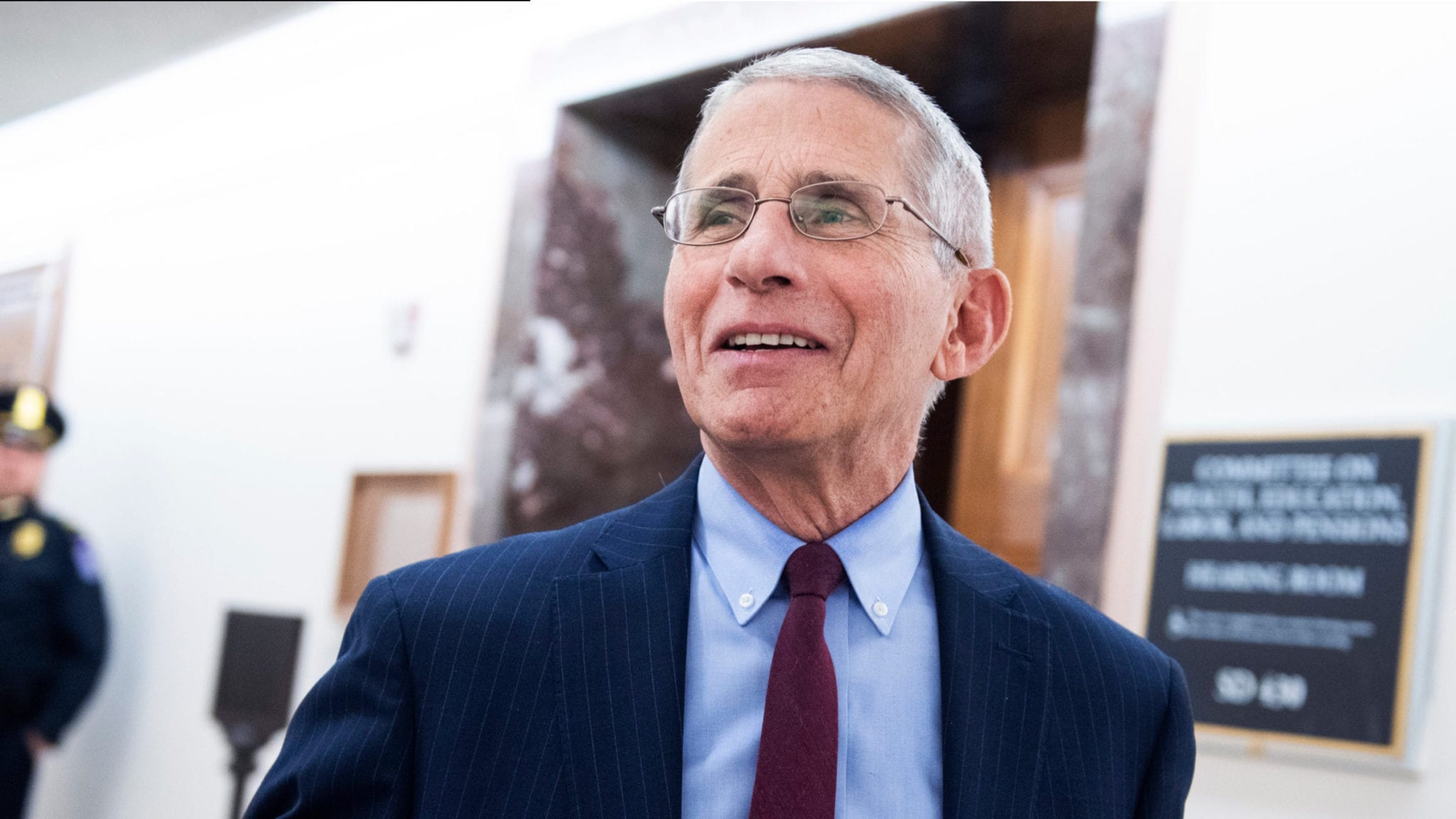 Mod­er­na bol­sters glob­al hopes in Covid-19 vac­cines, but big ob­sta­cles re­main
Where does the world go from here?
Eleven months af­ter word first broke out, two com­pa­nies now say they have de­vel­oped an ef­fec­tive Covid-19 vac­cine, a key tri­umph in the fight against the worst pan­dem­ic in a cen­tu­ry and the first ma­jor round of ev­i­dence for a pre­vi­ous­ly untest­ed ge­net­ic tech­nol­o­gy whose rapid re­sponse po­ten­tial long cap­tured the imag­i­na­tions of re­searchers in the US and Eu­rope.
Ex­perts cau­tioned for months that mR­NA was un­proven and the first vac­cines may on­ly be 60% or 70% ef­fec­tive, if they worked at all. Now both fron­trun­ners say they pre­vent dis­ease more than 90% of the time.
"All the box­es have now been checked," NI­AID chief Tony Fau­ci told re­porters Mon­day morn­ing. "The plat­form clear­ly works, it worked here with Mod­er­na, it worked with Pfiz­er."
Al­though both rounds of re­sults came by press re­lease, Mod­er­na's an­nounce­ment clar­i­fied key ques­tions. They gave the first snap­shots for safe­ty da­ta and the first de­mo­graph­ic break­down of who came down with Covid-19 in the tri­al.
They al­so showed that it like­ly helped pre­vent hos­pi­tal­iza­tion and death, with 11 cas­es of se­vere dis­ease oc­cur­ring in the place­bo group and ze­ro oc­cur­ring in the vac­cine group, an­swer­ing a key ques­tion FDA ad­vi­sors raised dur­ing a re­cent com­mit­tee hear­ing.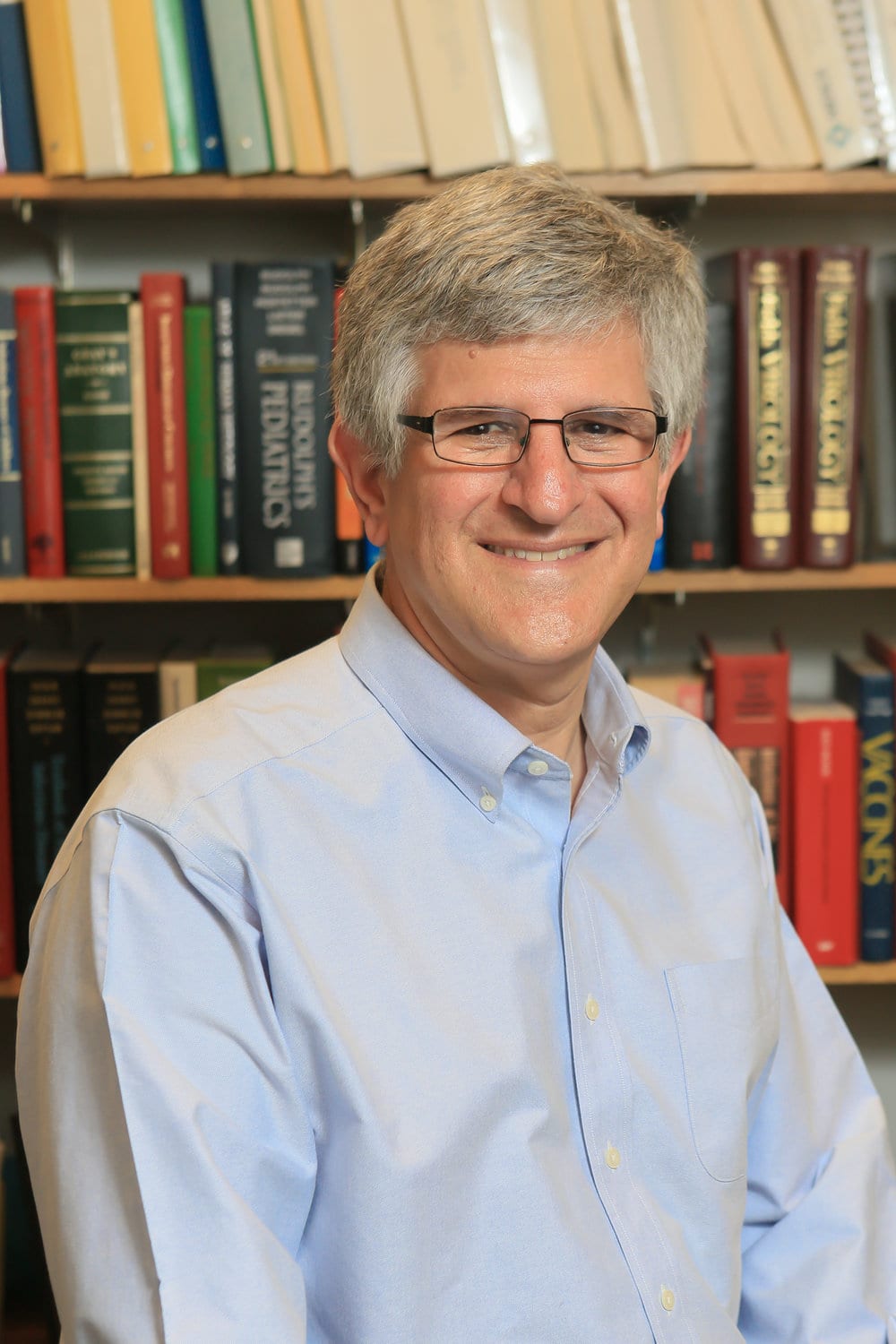 Paul Of­fit
"Ar­guably it's 100% ef­fec­tive at pre­vent­ing se­vere dis­ease based on those da­ta," Paul Of­fit, di­rec­tor of the Vac­cine Ed­u­ca­tion Cen­ter and a mem­ber of the FDA vac­cine ad­vi­so­ry com­mit­tee, told End­points News. "But it's not shock­ing. It's ac­tu­al­ly hard­er to pre­vent mild dis­ease."
And yet the US and the world still face the same ques­tion that has al­ways loomed at the end of the first ma­jor tri­als: how to scale up a vac­cine once it's au­tho­rized, and how to get vac­cine-skep­tic cor­ners of the coun­try to take it once it's avail­able.
The six com­pa­nies in­volved in Op­er­a­tion Warp Speed have all talked about mak­ing a huge num­ber of dos­es for next year, and the gov­ern­ment has in­vest­ed in scal­ing up their tech­nol­o­gy. Still, bi­o­log­ics are tricky to pro­duce, and Mod­er­na and Pfiz­er say they will on­ly be able to make enough to vac­ci­nate 20 mil­lion Amer­i­cans com­bined this year. At one point, US of­fi­cials had talked about hav­ing 300 mil­lion dos­es avail­able by Jan­u­ary.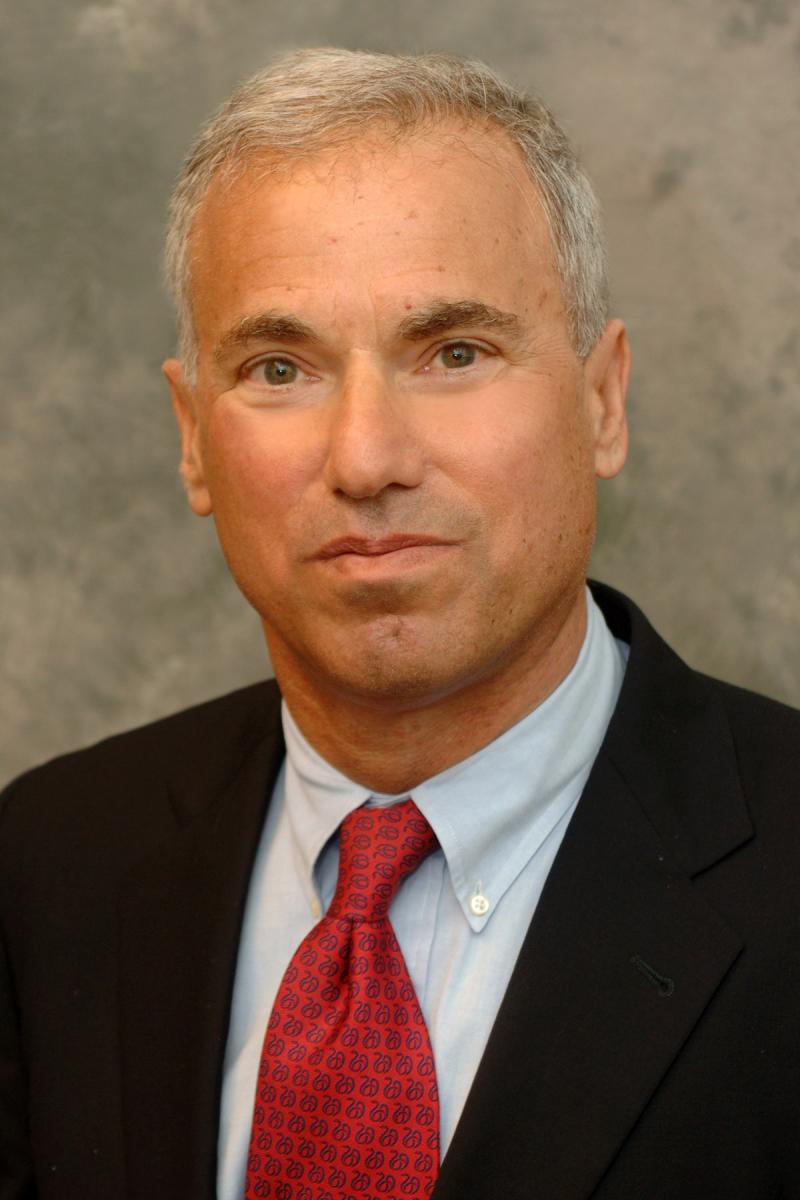 Jesse Good­man
"I was struck by the rel­a­tive­ly low num­ber of dos­es," for­mer FDA chief sci­en­tist Jesse Good­man told End­points. "Scale-up of these tech­nolo­gies is some­thing we're all still learn­ing about and we have to keep our fin­gers crossed that that all goes well."
There's a chance that the US gov­ern­ment could look to ex­er­cise the De­fense Pro­duc­tion Act to ramp up man­u­fac­tur­ing, Warp Speed vac­cine lead Matthew Hep­burn told re­porters Mon­day, al­though he cau­tioned that they were "look­ing at all the tools avail­able."
Still, the da­ta to­day show­ing Mod­er­na can keep their vac­cine at re­frig­er­a­tor tem­per­a­tures were cru­cial, gov­ern­ment of­fi­cials and out­side ex­perts said, help­ing al­le­vi­ate con­cerns about how well rur­al ar­eas will be able to han­dle the -70 de­gree cold chain Pfiz­er's vac­cine re­quired.
"This is re­al­ly good news," Nor­bert Par­di, who stud­ies mR­NA vac­cines at the Uni­ver­si­ty of Penn­syl­va­nia, told End­points.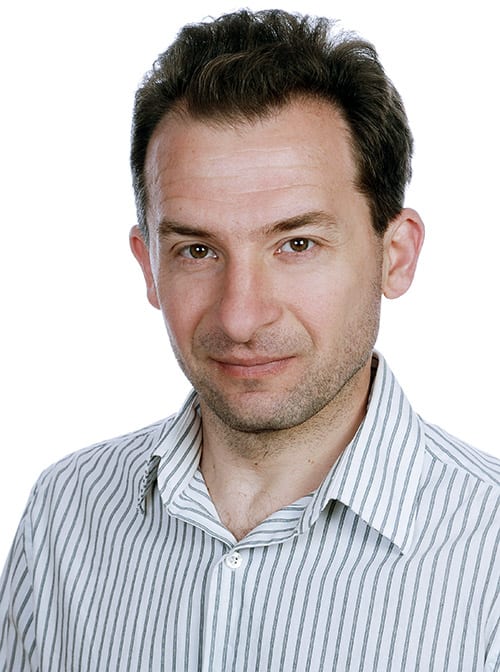 Nor­bert Par­di
Mod­er­na CEO Stéphane Ban­cel said in an in­ter­view with End­points Sun­day that the biggest lim­it­ing step for the com­pa­ny's man­u­fac­tur­ing was raw ma­te­r­i­al, as they have al­ready built the ca­pac­i­ty and hired the staff to ramp up to max­i­mum pro­duc­tion. They should be able to make be­tween 500 mil­lion and 1 bil­lion vac­cines next year, he said.
No plans have yet been fi­nal­ized for rolling out the vac­cine, with US of­fi­cials putting much of the bur­den on cash-strapped states. De­spite those ob­sta­cles, Fau­ci re­it­er­at­ed Mon­day that he ex­pects the vac­cine will be able to be rolled out to the gen­er­al pop­u­la­tion by April.
By that time, oth­er vac­cines will like­ly al­so have crossed the fin­ish line, in­clud­ing a one-shot vi­ral vec­tor in­oc­u­la­tion from J&J, a two-shot jab from As­traZeneca and pro­tein-based vac­cines from Sanofi and No­vavax. They will all still have to prove them­selves in late-stage tri­als, but the Mod­er­na and Pfiz­er news has bol­stered con­fi­dence, par­tic­u­lar­ly in the vi­ral vec­tor vac­cines.
The vec­tors op­er­ate on a sim­i­lar ge­net­ic prin­ci­ple to the mR­NA vac­cines, de­liv­er­ing in­struc­tions for cells to pro­duce the coro­n­avirus spike pro­tein.
"You can ar­gue this val­i­dates the gen­er­al ap­proach," Of­fit said. "They're just dif­fer­ent ways of get­ting the gene in­side cells."
Still, de­spite the ear­ly signs of suc­cess, mR­NA still has its skep­tics. Maria Bot­tazzi, a vac­ci­nol­o­gist at Bay­lor Uni­ver­si­ty who is de­vel­op­ing a pro­tein-based Covid-19 vac­cine, said that the speed of the plat­form made sense for tack­ling more con­trolled out­breaks. But she ar­gued that giv­en the size of the cur­rent pan­dem­ic, more mon­ey should have gone to­ward ac­cel­er­at­ing pro­tein-based vac­cines.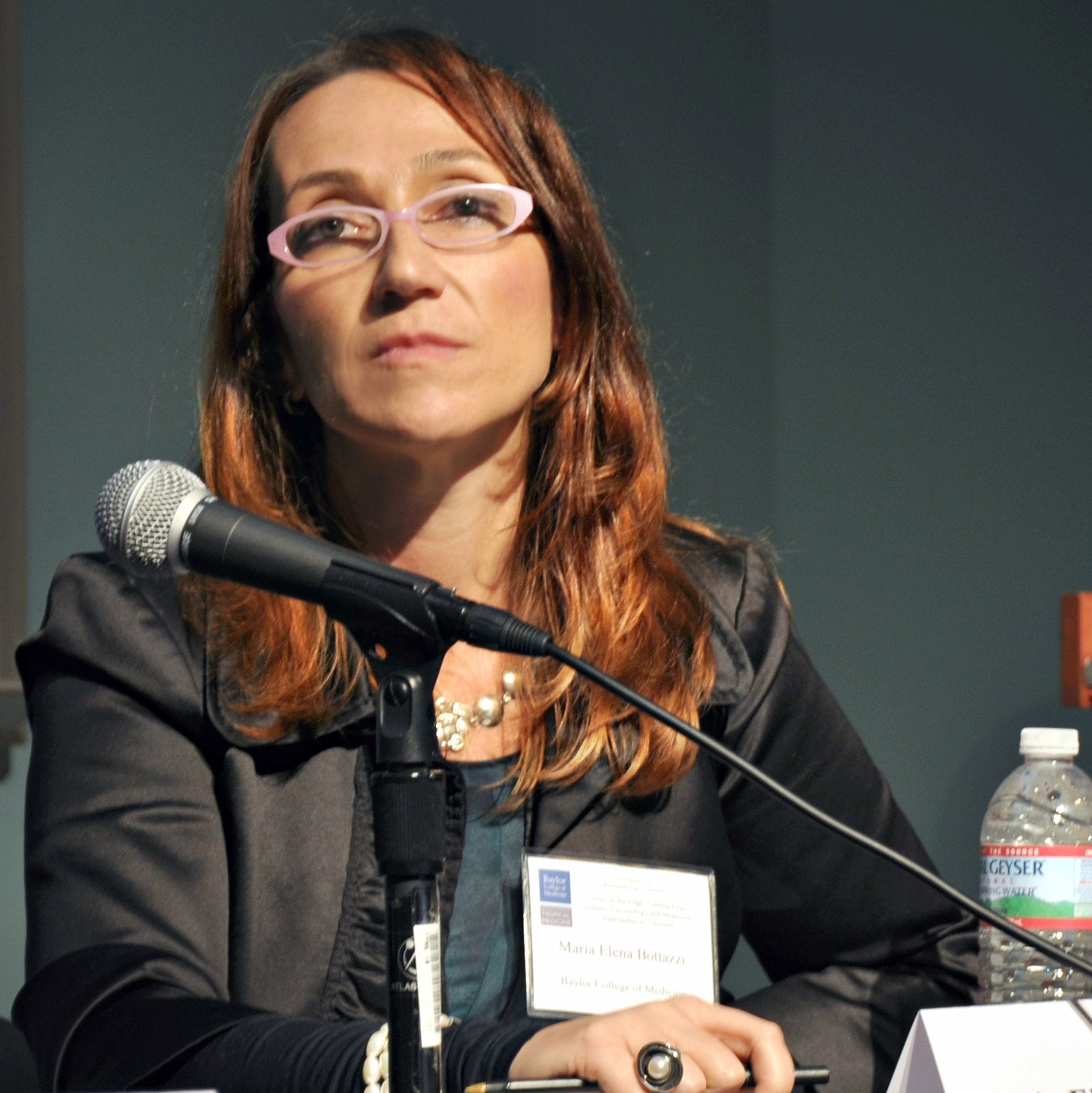 Maria Bot­tazzi
These ap­proach­es are more scal­able and ear­ly stud­ies in­duced more neu­tral­iz­ing an­ti­bod­ies, she said, po­ten­tial­ly con­fer­ring longer-term pro­tec­tion. She al­so ques­tioned whether the side ef­fect pro­file — fa­tigue in 9.7% of par­tic­i­pants and mus­cle ache in 8.9% — could make some hes­i­tant to take the vac­cine.
"The ad­verse events and the range of the scor­ing — it's not fab­u­lous," she said. "These have to be de­ployed in a large num­ber of peo­ple, in high ed­u­ca­tion and low ed­u­ca­tion, and we have to make sure some peo­ple use it and we al­ready know con­fi­dence is not very high."
Par­di said the safe­ty da­ta was "ac­cept­able," but Of­fit said he need­ed to see the full analy­sis. He not­ed that the Phase I tri­al in­di­cat­ed high­er rates of side ef­fects, in­clud­ing fever. That would make it sim­i­lar to the shin­gles vac­cine from Glax­o­SmithK­line, Shin­grix.
"Of­ten peo­ple will say to peo­ple that get Shin­grix, get it on Fri­day, so you don't miss a day of work," Of­fit said. "If there's fever and enough side ef­fects as­so­ci­at­ed with fever that would cause one to miss a day of work, you have to make sure that if you're vac­ci­nat­ing your ER staff, you don't vac­ci­nate them all the same day."
Sev­er­al ques­tions around im­mu­ni­ty and pro­tec­tion still re­main, in­clud­ing whether or not the Pfiz­er or Mod­er­na vac­cine can pre­vent peo­ple from get­ting in­fect­ed or re­duce the amount of virus they shed. That would give of­fi­cials key in­for­ma­tion on whether and when mea­sures like so­cial dis­tanc­ing can be eased, al­though ex­perts cau­tioned that the vac­cines are un­like­ly to ful­ly stop in­fec­tion and the stud­ies are not well-de­signed to prove if one did.
The big­ger ques­tion will be over dura­bil­i­ty, a ques­tion that on­ly time can an­swer. When the FDA re­views the vac­cines, most par­tic­i­pants will on­ly be two months past in­oc­u­la­tion.
"I'm op­ti­mistic," Par­di said. "But I al­ways need to men­tion and I al­ways need to em­pha­size long-term fol­lowup will be crit­i­cal and long-term fol­lowup will de­ter­mine the ac­tu­al ef­fi­ca­cy."
For a look at all End­points News coro­n­avirus sto­ries, check out our spe­cial news chan­nel.