Mod­er­na looks to the West Coast for lat­est ex­pan­sion
Mod­er­na's phys­i­cal pres­ence in the US has main­ly been con­fined to the East Coast. But now it will be plant­i­ng its flag on the West Coast.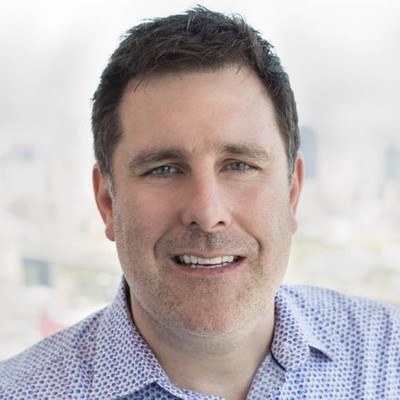 Brad Miller
The mR­NA biotech an­nounced Fri­day that it will be open­ing two new of­fices in South San Fran­cis­co and Seat­tle this year. Mod­er­na chief in­for­ma­tion of­fi­cer Brad Miller told End­points News the Seat­tle of­fice is slat­ed to open April 4.
The Seat­tle lo­ca­tion will be hous­ing Mod­er­na's ef­forts in tech­nol­o­gy and im­ple­men­ta­tion of AI and cloud tools across its plat­form. Miller said that Seat­tle is home to a rich mar­ket of tech tal­ent, which makes it an at­trac­tive choice for an of­fice. Mod­er­na will look to hire around 100 em­ploy­ees but has room to bring that num­ber up to around 220.
"It's no­to­ri­ous for hav­ing very en­tre­pre­neur­ial, very tech-deep. All the skills that we need at Mod­er­na to scale out our ca­pa­bil­i­ties to con­tin­ue to serve our cus­tomers with med­i­cines," Miller said.
Mod­er­na Ge­nomics will be ex­pand­ing to the South San Fran­cis­co lo­ca­tion. How­ev­er, not many de­tails have emerged about the head­count or the open­ing at that lo­ca­tion. Miller stat­ed that hav­ing a pres­ence in the Bay Area will al­so get the com­pa­ny clos­er to more tech tal­ent as well.
Mod­er­na's west­ward ex­pan­sion comes as it's look­ing to boost its head­count by 2,000. Miller said that em­ploy­ee growth is chart­ed across the board, but a lot of the new em­ploy­ees will be spe­cif­ic to man­u­fac­tur­ing, in an at­tempt to pro­duce vac­cines and ther­a­peu­tics at "a greater out­put."
"We need to en­able the man­u­fac­tur­ing (and) en­able the com­mer­cial­iza­tion of these ther­a­peu­tics and vac­cines, and so we're go­ing to be fo­cused on mak­ing sure that we un­lock the po­ten­tial of the com­pa­ny," he said.
The boost in head­count comes at a time when many in the biotech scene are trim­ming pipelines and staff, but Miller states that Mod­er­na is in an ex­pan­sion pe­ri­od, as it ex­pe­ri­enced a "fast amount of growth" dur­ing the Covid-19 pan­dem­ic. Miller not­ed that the com­pa­ny has an op­por­tu­ni­ty to scale its sys­tems and feels that it is a ripe time to scale up.
Mod­er­na will be ex­pand­ing across the At­lantic as well, open­ing a new re­search and man­u­fac­tur­ing site in Ox­ford­shire in the UK.