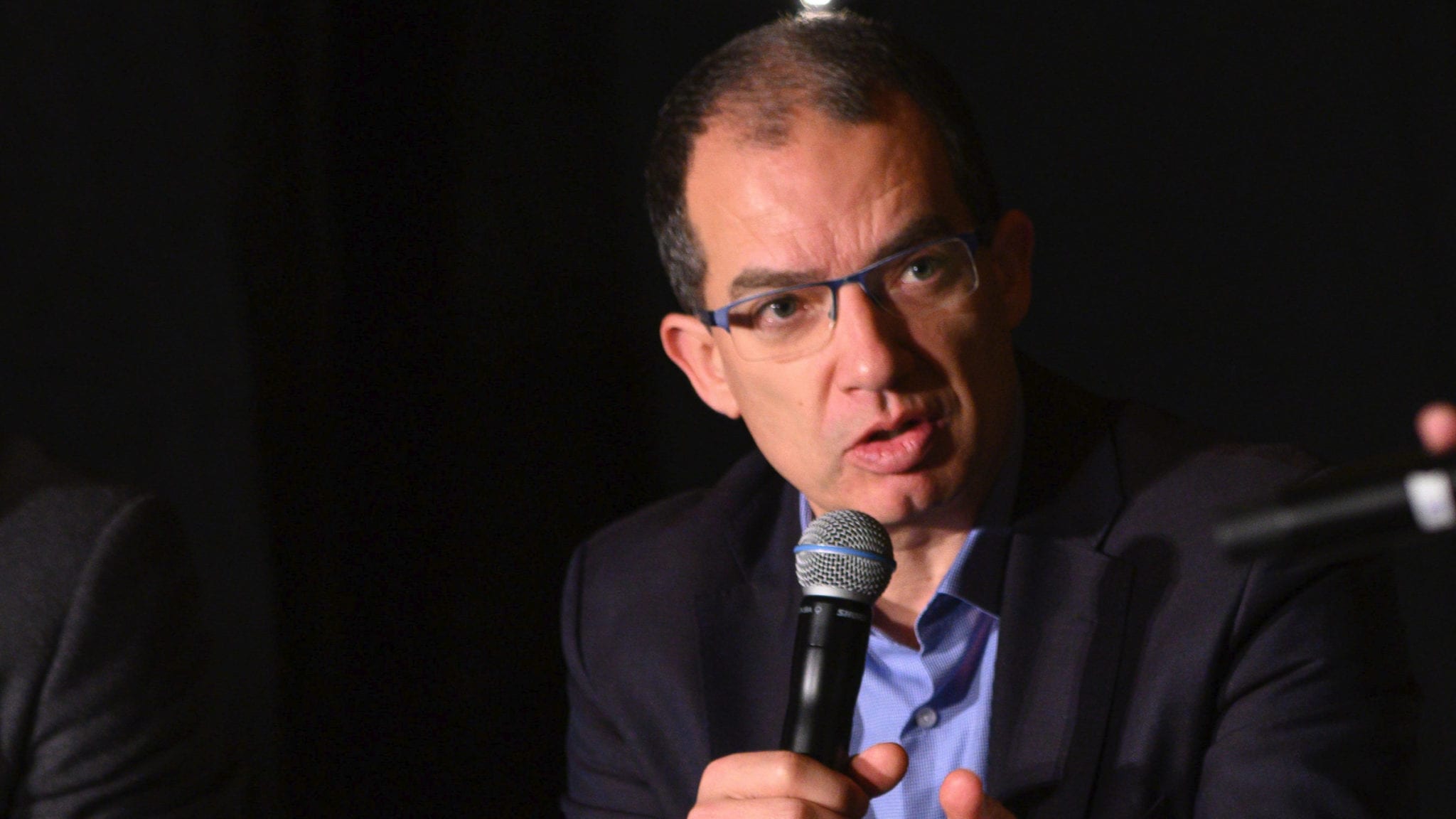 Stéphane Bancel, Moderna CEO (Endpoints JPM20/Jeff Rumans)
Mod­er­na's flu da­ta of­fer a clear les­son: mR­NA is­n't mag­ic
Last fall, as their Covid-19 vac­cine crossed the fin­ish line, Mod­er­na un­veiled plans to take its new­ly proven mR­NA plat­form and use it to ef­fec­tive­ly change how the world blocks hu­man­i­ty's most per­sis­tent vi­ral foes.
In ad­di­tion to their pre-ex­ist­ing vac­cine pro­grams, ex­ec­u­tives an­nounced new ones for flu, where vac­cines have chron­i­cal­ly un­der­per­formed, and HIV, which has elud­ed every in­oc­u­la­tion ef­fort over near­ly 40 years. In flu, the oth­er mR­NA vac­cine com­pa­nies — BioN­Tech (with Pfiz­er), Trans­late Bio (un­der Sanofi), and Cure­Vac (with GSK) — all had sim­i­lar am­bi­tions, hop­ing to make shots that were as high as 80% ef­fec­tive.
Fri­day morn­ing, though, cast doubt on those lofty hopes. Mod­er­na be­came the first com­pa­ny to re­lease da­ta on an mR­NA flu can­di­date, and they looked, well, fine.
The com­pa­ny showed the shot could suc­cess­ful­ly in­duce an­ti­bod­ies against the four fam­i­lies of flu virus­es that cur­rent killed virus and pro­tein-based vac­cines do. But noth­ing in the ear­ly da­ta sug­gest­ed it was any bet­ter at in­duc­ing those an­ti­bod­ies, ex­perts said.
Ef­fec­tive­ly, the com­pa­ny re­pro­duced the same old shot in fan­cy new clothes.
"It's just as good as what we have right now," said Pe­ter Palese, who stud­ies flu and flu vac­cines at the Ic­ahn School of Med­i­cine. "But I don't think what we have seen so far is break­ing new ter­ri­to­ry or re­al­ly open­ing up a com­plete­ly new tech­nol­o­gy."
Or, as his col­league Flo­ri­an Kram­mer put it on twit­ter: "mR­NA is not a sil­ver bul­let."
Yep, looks like reg­u­lar sea­son­al vac­cines, but prob­a­bly more re­ac­to­genic­i­ty. mR­NA is not a sil­ver bul­let. https://t.co/Jqq6saI1cD

— Flo­ri­an Kram­mer (@flo­ri­an_kram­mer) De­cem­ber 10, 2021
An mR­NA ver­sion of the ex­ist­ing flu shots could still be use­ful and of­fer a cou­ple ad­van­tages, but they al­so come with their own of­ten over-looked short­com­ings. Chief among them is the shot's re­ac­to­genic­i­ty — i.e., its ten­den­cy to cause sig­nif­i­cant headaches, fever and oth­er un­pleas­ant side ef­fects in the days af­ter in­oc­u­la­tion.
Mod­er­na's da­ta showed that, like its Covid-19 vac­cine, its flu shot caused more ad­verse re­ac­tions than pro­tein-based or live virus vac­cine. On a con­fer­ence call, an­a­lysts ar­gued that could stand in the way of Mod­er­na's greater am­bi­tion of build­ing a sin­gle sea­son­al shot that com­bines flu, RSV and Covid-19 vac­cine — a vi­sion that's on­ly fea­si­ble with mR­NA.
If just the flu and coro­n­avirus shot each trig­gered such side ef­fects on their own, SVB Leerink's Mani Foroohar not­ed, how re­ac­to­genic would they be com­bined?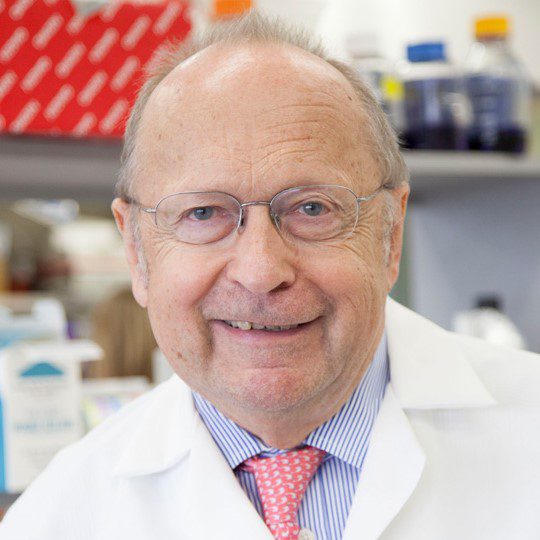 Pe­ter Palese
But just an mR­NA flu shot alone could pose safe­ty ques­tions, Palese said. The lipid nanopar­ti­cles that car­ry the mR­NA to cells al­so act as an ad­ju­vant, stim­u­lat­ing the in­nate im­mune sys­tem. That boosts the pro­tec­tion peo­ple re­ceive, but it could have long-term ef­fects if giv­en an­nu­al­ly.
The flu vac­cines most peo­ple cur­rent­ly re­ceive are not ad­ju­vant­ed. Gen­er­al­ly, on­ly those over 65 re­ceive an ad­ju­vant­ed flu vac­cine such as Flu­zone.
"I think there has been pro­vi­sion­al­ly a re­luc­tance to use ad­ju­vants for vac­cines against in­fluen­za, be­cause one doesn't want to give an ad­ju­vant every year, con­tin­u­ous­ly for 60 or 70 years of some­one's life," he said.
Mod­er­na ex­ec­u­tives cau­tioned against mak­ing too sweep­ing of a com­par­i­son be­tween vac­cines be­fore re­sults came in from a head-to-head tri­al. And they point­ed to oth­er ar­eas ex­perts agree mR­NA could have an ad­van­tage.
For ex­am­ple, mR­NA can be made faster than tra­di­tion­al egg or cell-grown flu shots. In the­o­ry, that could give Mod­er­na and oth­er mR­NA com­pa­nies more time to make sure the flu strains in the vac­cine match the flu strains cir­cu­lat­ing in the fall, chip­ping away at a prob­lem that in some years can make the sea­son­al shot as lit­tle as 19% ef­fec­tive.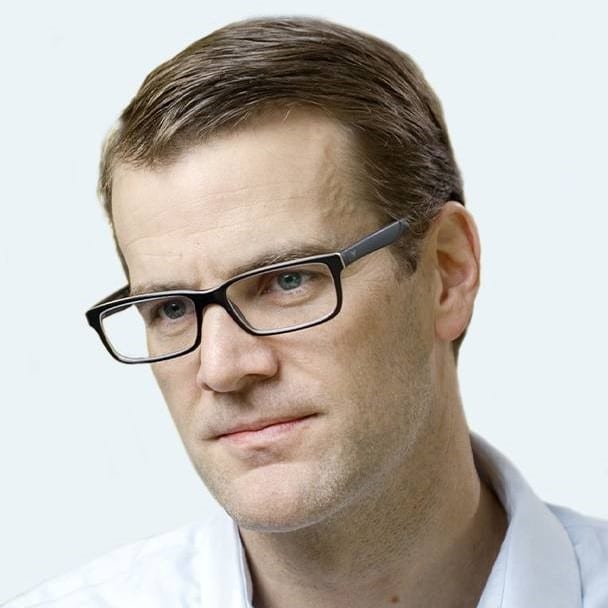 Stephen Hoge
How much they chip away will de­pend on how fast Mod­er­na can make the shot. Palese doubt­ed the ad­van­tage will be sig­nif­i­cant, but Mod­er­na pres­i­dent Stephen Hoge not­ed the com­pa­ny al­ready plans to man­u­fac­ture an Omi­cron-spe­cif­ic vari­ant in 100 days. To­day, by con­trast, of­fi­cials have to se­lect strains in Feb­ru­ary.
Ul­ti­mate­ly, though, the im­pact of Mod­er­na's tech­nol­o­gy — or Trans­late's or BioN­Tech's — may come down to whether they can do more than just make mR­NA ver­sions of oth­er shots.
Those ef­forts present far greater tech­ni­cal chances but al­so far greater op­por­tu­ni­ty. The biotech said Fri­day it would now ad­vance a can­di­date that it de­signed sim­i­lar­ly to pro­posed "uni­ver­sal" flu vac­cines that can pro­tect against all strains, a long-sought holy grail that has had mixed re­sults in the clin­ic.
The com­pa­ny is al­so work­ing to ad­vance its pro­gram for an HIV vac­cine, the great­est prize in vac­ci­nol­o­gy for more than three decades. Louis Pick­er, an im­mu­nol­o­gist at Ore­gon Health and Sci­ence Uni­ver­si­ty fo­cused on HIV, cau­tioned any­one against get­ting their hopes up on it.
"At this point mR­NA vac­cine tech­nol­o­gy, by it­self, does very lit­tle to counter the ma­jor ob­sta­cles to HIV vac­cine ef­fi­ca­cy," he said in an email.
But mR­NA can be very help­ful, he said. For the last 12 years, the HIV vac­cine field has been try­ing to build shots that can elic­it ul­tra-rare an­ti­bod­ies that can neu­tral­ize all of the many di­verse strains of HIV.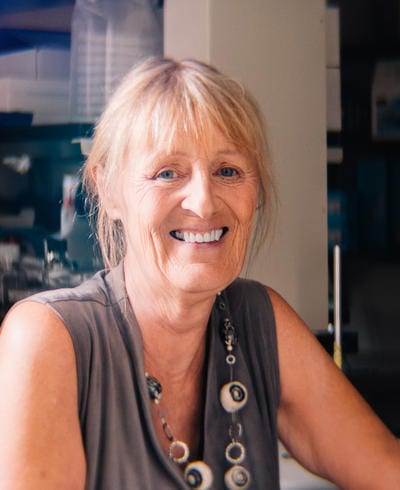 Hilde­gund Ertl
mR­NA, Pick­er said, is unique in al­low­ing re­searchers to quick­ly and it­er­a­tive­ly de­sign new con­structs and test them in hopes of even­tu­al­ly hit­ting on the right de­sign. Mod­er­na is now putting the first such blue­print in Phase I, though Pick­er is pret­ty con­fi­dent the first shot on goal is go­ing to miss.
"Re­al suc­cess is not a fore­gone con­clu­sion," he said, "And if it hap­pens is quite a way off in the fu­ture."
Oth­er re­searchers agree. Hilde­gund Ertl, who has worked on HIV vac­cines at the Wis­tar In­sti­tute, point­ed in an email to an NIH pa­per from this week study­ing Mod­er­na's HIV shot in mon­keys. The mon­keys were giv­en the vac­cine and then ex­posed to HIV. Most weren't in­fect­ed but those who were didn't seem to sup­press the virus at all, sug­gest­ing a very poor re­sponse.
"I'm not hold­ing my breath," Ertl said.