Months af­ter strik­ing SHP2 deal with Ab­b­Vie, Ja­co­bio pulls in $174M+ from Hong Kong IPO
The sea­soned crew at Ja­co­bio has raised $174.1 mil­lion on its HKEX de­but, fu­elling a pipeline an­chored by two Ab­b­Vie-part­nered al­losteric SHP2 in­hibitors.
It's sig­nif­i­cant­ly less than what the biotech was ru­mored to be seek­ing back in Au­gust — Bloomberg's sources said it could be as much as $400 mil­lion — but Qim­ing, which has backed the biotech since its Se­ries A, was hap­py about how it went from found­ing to IPO in just five years. At 12.34%, Qim­ing owned the largest chunk of stock in Ja­co­bio.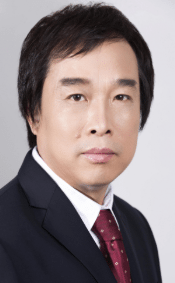 Yinx­i­ang Wang
Ja­co­bio has po­si­tioned it­self firm­ly with­in an emerg­ing group of Chi­nese up­starts with the lofty am­bi­tion to on­ly de­vel­op in-house drugs that are first-in-class across the globe. That means no in-li­cens­ing and no me-too or me-bet­ter prod­ucts — the two strate­gies that many of its bet­ter-known coun­ter­parts were built on.
The top team com­pris­es CEO Yinx­i­ang Wang, R&D chief Shao­jing Hu and pres­i­dent of ad­min­is­tra­tion Jiessie Wang. The trio worked to­geth­er at Bet­ta Phar­ma, a Shen­zhen-list­ed biotech that de­vel­oped and now mar­kets an epi­der­mal growth fac­tor re­cep­tor in­hibitor called ico­tinib.
Like much of the in­dus­try, though, can­cer and au­toim­mune dis­ease loom large in the port­fo­lio, with an ad­di­tion­al fo­cus on in­fec­tious dis­eases. To full flesh out the treat­ments, Ja­co­bio has set up a sub­sidiary and a joint ven­ture.
Aside from the SHP2 drugs, there's al­so JAB-3068, which in­hibits an en­zyme be­lieved to play a role in sev­er­al blood can­cers called PTPN11. The idea is that it can work down­stream for PD-1 check­points and lift im­muno­sup­pres­sion in the tu­mor mi­croen­vi­ron­ment.
Oth­er in­vestors in­clude Hill­house, Lil­ly Asia Ven­tures and Tai­wan's Cen­ter Lab­o­ra­to­ries.