Mon­tre­al AI start­up with a tout­ed ad­vi­sor li­cens­es its 'few-shot' plat­form to Re­pare for syn­thet­ic lethal­i­ty mol­e­cules
The rise of AI in drug dis­cov­ery has pre­sent­ed a buf­fet of tasty op­tions for drug­mak­ers to iden­ti­fy bet­ter mol­e­cules for hard-to-hit tar­gets. That promise is mixed, to say the least, but star­tups like Mon­tre­al's Va­lence Dis­cov­ery think they've cracked the code — and at least one small biotech is con­vinced.
Va­lence, a re­cent­ly un­cloaked AI start­up spe­cial­iz­ing in deep learn­ing in drug dis­cov­ery, has li­censed its tech to Cana­da's Re­pare Ther­a­peu­tics to iden­ti­fy ef­fec­tive syn­thet­ic lethal­i­ty mol­e­cules, the com­pa­nies said Wednes­day.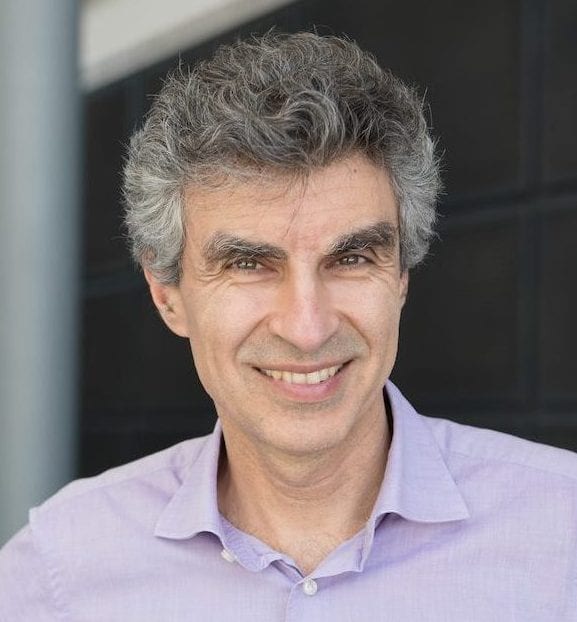 Yoshua Ben­gio
Va­lence's plat­form seeks to over­come a crunch on avail­able train­ing da­ta sets by us­ing what it calls a "few-shot learn­ing" ap­proach that needs less start­ing da­ta to turn out valu­able mol­e­cules. Ac­cord­ing to CEO Daniel Co­hen, that ap­proach stems from re­search at the Mon­tre­al In­sti­tute for Learn­ing Al­go­rithms (Mi­la), the Mon­tre­al tech "ecosys­tem" spawned by Yoshua Ben­gio, a com­put­er sci­en­tist with a rep­u­ta­tion as a deep learn­ing pi­o­neer.
Ben­gio has joined Va­lence as an ad­vi­sor, and Co­hen thinks the team's pro­pri­etary plat­form of­fers some­thing dif­fer­en­ti­at­ed over the many deep learn­ing play­ers on the mar­ket.
"The goal here is to help our part­ners very rapid­ly de­sign high-qual­i­ty drug can­di­dates that have been op­ti­mized for what­ev­er po­ten­cy, se­lec­tiv­i­ty, safe­ty prop­er­ties are rel­e­vant to that par­tic­u­lar drug dis­cov­ery pro­gram," Co­hen said.
Va­lence didn't di­vulge where Re­pare was look­ing to tar­get its mol­e­cules, Co­hen said.
While its work with Re­pare will tar­get syn­thet­ic lethal­i­ty drugs, Va­lence is tak­ing a broad ap­proach to po­ten­tial part­ner­ships — but the end goal is to of­fer its ser­vices to drug dis­cov­ery pro­grams where avail­able clin­i­cal da­ta are slim and tar­gets are hard to reach. Al­so, the com­pa­ny is work­ing to build a bet­ter "AI-gen­er­at­ed" mol­e­cule that has a high chance of suc­cess in the lab.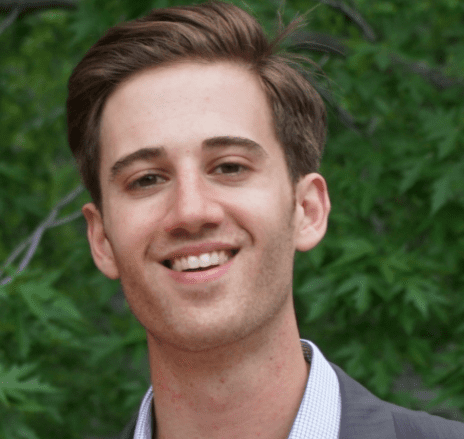 Daniel Co­hen
"AI-gen­er­at­ed mol­e­cules are of no val­ue to any­one if they can't be eas­i­ly made in the lab," Co­hen said. "Most AI sys­tems for drug de­sign to­day yield low-qual­i­ty mol­e­cules that are very dif­fi­cult to make. If you give an AI-gen­er­at­ed mol­e­cule to a med­i­c­i­nal chemist, maybe sev­en out of 10 times they'll laugh at you. What we've done … is fo­cused on de­vel­op­ing new class­es of de­sign tech­nolo­gies that al­lows us to en­force a very high de­gree of qual­i­ty in­to our mol­e­cules."
Va­lence is one of a num­ber of ear­ly play­ers that have skat­ed on the promise of an "AI-dis­cov­ered" mol­e­cule — a ques­tion­able claim that has whet­ted the in­dus­try's ap­petite for a rev­o­lu­tion in the dis­cov­ery process.
AI has emerged as a cru­cial tool in both dis­cov­ery and pre­clin­i­cal R&D to mit­i­gate the bio­phar­ma in­dus­try's abysmal at­tri­tion rate for new drugs, ef­fec­tive­ly giv­ing mol­e­cules a high­er chance of suc­cess, those com­pa­nies hope, be­fore they ever hit in vit­ro.
While some of those AI dis­cov­ery firms, like the UK's Ex­sci­en­tia, have even­tu­al­ly mor­phed in­to full-on biotechs with their own in-house mol­e­cules, Va­lence is fo­cus­ing at the mo­ment on work­ing with its part­ners, Co­hen said.