More pos­i­tive PhI­II da­ta set stage for Scynex­is' vagi­nal yeast in­fec­tion drug ap­proval
Months af­ter un­veil­ing da­ta that showed its lead ex­per­i­men­tal com­pound, ibrex­a­fungerp, helped pa­tients with vagi­nal yeast in­fec­tions, an­ti­fun­gal drug de­vel­op­er Scynex­is is one step clos­er to the fin­ish line with a sec­ond pos­i­tive piv­otal tri­al.
The com­pa­ny — which burst in­to the zeit­geist as one of the few com­pa­nies test­ing a Can­di­da au­ris ther­a­py (the same drug ibrex­a­fungerp) in hu­man tri­als — is gear­ing up to sub­mit a mar­ket­ing ap­pli­ca­tion in the sec­ond half of this year, for what it claims is the first and on­ly oral, non-azole treat­ment for vagi­nal yeast in­fec­tions, a con­di­tion that af­fects three out of four women across their life­times but has lim­it­ed treat­ment op­tions.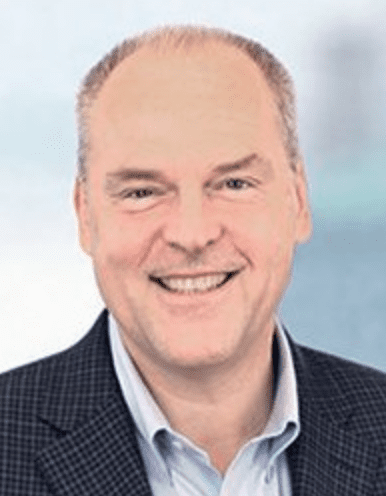 Mar­co Tagli­et­ti Scynex­is
Scynex­is chief Mar­co Tagli­et­ti said in an in­ter­view he does not fore­see any is­sue in fil­ing the mar­ket­ing ap­pli­ca­tion, and since the ap­proval is ex­pect­ed to come by mid-2021, the FDA will like­ly be work­ing nor­mal­ly.
Giv­en the ma­jor­i­ty of women who get these in­fec­tions are in the child­bear­ing age of be­tween 20 to 40, a vir­tu­al launch is some­thing the com­pa­ny has in any case been think­ing about, he added.
It has been decades since a fresh fam­i­ly of an­ti­fun­gals has come on to the mar­ket — at the mo­ment there are three class­es of an­ti­fun­gals in clin­i­cal use, in­clud­ing azoles and echinocan­dins. The most pop­u­lar an­ti­fun­gals in use to­day were in­tro­duced in the 1980s and this class is in­creas­ing­ly los­ing its po­ten­cy, as fun­gal pathogens mu­tate.
Ibrex­a­fungerp be­longs to a new class of an­ti­fun­gals called glu­can syn­thase in­hibitors, and has shown to be ef­fec­tive against a broad range of fun­gal in­fec­tions, in­clud­ing re­sis­tant strains, ac­cord­ing to Tagli­et­ti.
In the Unit­ed States, there is one oral an­ti­fun­gal, flu­cona­zole, which has been used for over two decades for fun­gal in­fec­tions like vagi­nal yeast in­fec­tions and the co­pay for pa­tients is typ­i­cal­ly in the range of $15 to $20, Tagli­et­ti said.
Since Scynex­is' treat­ment (if ap­proved) would be treat­ing pa­tients who do not re­spond to flu­cona­zole, the drug will be priced at a pre­mi­um — a list price of $300 to $400, which would work out to a co­pay of $25, to $30, he added.
The lat­est tri­al da­ta em­anate from the 366-pa­tient VAN­ISH-306 study, which test­ed the drug against a place­bo. Pa­tients en­rolled had ex­pe­ri­enced an acute episode of vul­vo­vagi­nal can­didi­a­sis (VVC), with signs and symp­toms score of four or greater on a scale of ze­ro to 18.
The drug in­duced a 'clin­i­cal cure' (de­fined as com­plete res­o­lu­tion — or score of 0 — at the test-of-cure vis­it on day 10) rate of 63.3 %, mark­ing a sta­tis­ti­cal­ly sig­nif­i­cant per­for­mance over the place­bo arm, Scynex­is said.
The sec­ondary end­point of my­co­log­i­cal erad­i­ca­tion was al­so met. Place­bo da­ta were not dis­closed. On the safe­ty side, se­vere ad­verse events were rare, and no se­vere side-ef­fects were at­trib­uted to the drug.
The da­ta re­in­forced the re­sults of the VAN­ISH-303 tri­al, which read­out in No­vem­ber.
The drug is al­so be­ing eval­u­at­ed for use in the CAN­DLE study in pa­tients with re­cur­rent VVC — the re­sults are ex­pect­ed in 2021. This study, since it con­cerns pa­tients who do not have any treat­ment op­tions, is ex­pect­ed to con­tin­ue en­rolling as planned and be com­plet­ed by the end of the year, Tagli­et­ti said.
There are rough­ly 14 mil­lion VVC cas­es treat­ed with oral flu­cona­zole an­nu­al­ly in the US and at least 15% of pa­tients ex­pe­ri­ence treat­ment fail­ure, Need­ham an­a­lyst Alan Carr wrote in a note.
"A 25% peak pen­e­tra­tion of the 15% fail­ure sub­group in 2030 gen­er­ates sales of around $450M ($500 net rev/ course w/ 5% an­nu­al price in­creas­es; ap­prox­i­mate­ly 585,000 pa­tients on ibrex­a­fungerp in 2030)"
Mean­while, ri­val drug de­vel­op­er My­covia is con­duct­ing a pair of late-stage tri­als test­ing its long-act­ing azole VT-1161 in re­cur­rent VCC pa­tients — da­ta from both stud­ies are ex­pect­ed in the sec­ond half of 2020.
Tri­als test­ing the ibrex­a­fungerp's use in in­va­sive as­pergillo­sis and re­frac­to­ry in­va­sive fun­gal in­fec­tions are al­so con­tin­u­ing undis­turbed, Tagli­et­ti said. "These are hos­pi­tal­ized pa­tients with se­vere in­fec­tions, in­va­sive in­fec­tions, that are life-threat­en­ing. There­fore Covid-19 or no Covid-19 — these pa­tients, they need some­thing."
At Scynex­is, the biggest change since the ex­plo­sion of Covid-19 has been that the ma­jor­i­ty of the com­pa­ny's work­force has been work­ing from home, al­though em­ploy­ees did have the op­tion to work from home for 2-3 days a week pre­vi­ous­ly.
"I can tell you that I don't like to work re­mote­ly … there is no sep­a­ra­tion be­tween work and pri­vate life, there is no dif­fer­ence be­tween the week­end and work weeks, and every­thing be­comes Ground­hog Day. And hon­est­ly, the re­frig­er­a­tor is too close," Tagli­et­ti quipped. "I read some­where that the 19 of Covid-19 are the num­ber of pounds that peo­ple will gain on av­er­age, by work­ing from home."
When End­points News in­ter­viewed Tagli­et­ti this time last year, he re­layed his ex­pe­ri­ence that an­ti­fun­gals were not a pri­or­i­ty in Wash­ing­ton and that there were not ad­e­quate in­cen­tives in place to en­cour­age de­vel­op­ment ef­forts.
Since then, the CDC has put Can­di­da au­ris in its list of ur­gent threats, and the Covid-19 out­break, for bet­ter or for worse, has put the spot­light on how dev­as­tat­ing in­fec­tious dis­eases can be.
At the mo­ment, or­ga­ni­za­tions like NIH or BAR­DA or FDA in Wash­ing­ton are all square­ly fo­cused on Covid-19, and right­ly so — it is a "pow­er­ful re­minder" that an­ti-in­fec­tives need to be con­tin­u­al­ly de­vel­oped, Tagli­et­ti said.
"And I do be­lieve that there will be a re­newed aware­ness and re­newed ap­pre­ci­a­tion of what an­ti-in­fec­tive com­pa­nies are do­ing," he said. "There will be more sup­port from the pub­lic, pol­i­cy law­mak­ers, in­vestors and al­so Big Phar­ma."
So­cial: Mar­co Tagli­et­ti via YouTube