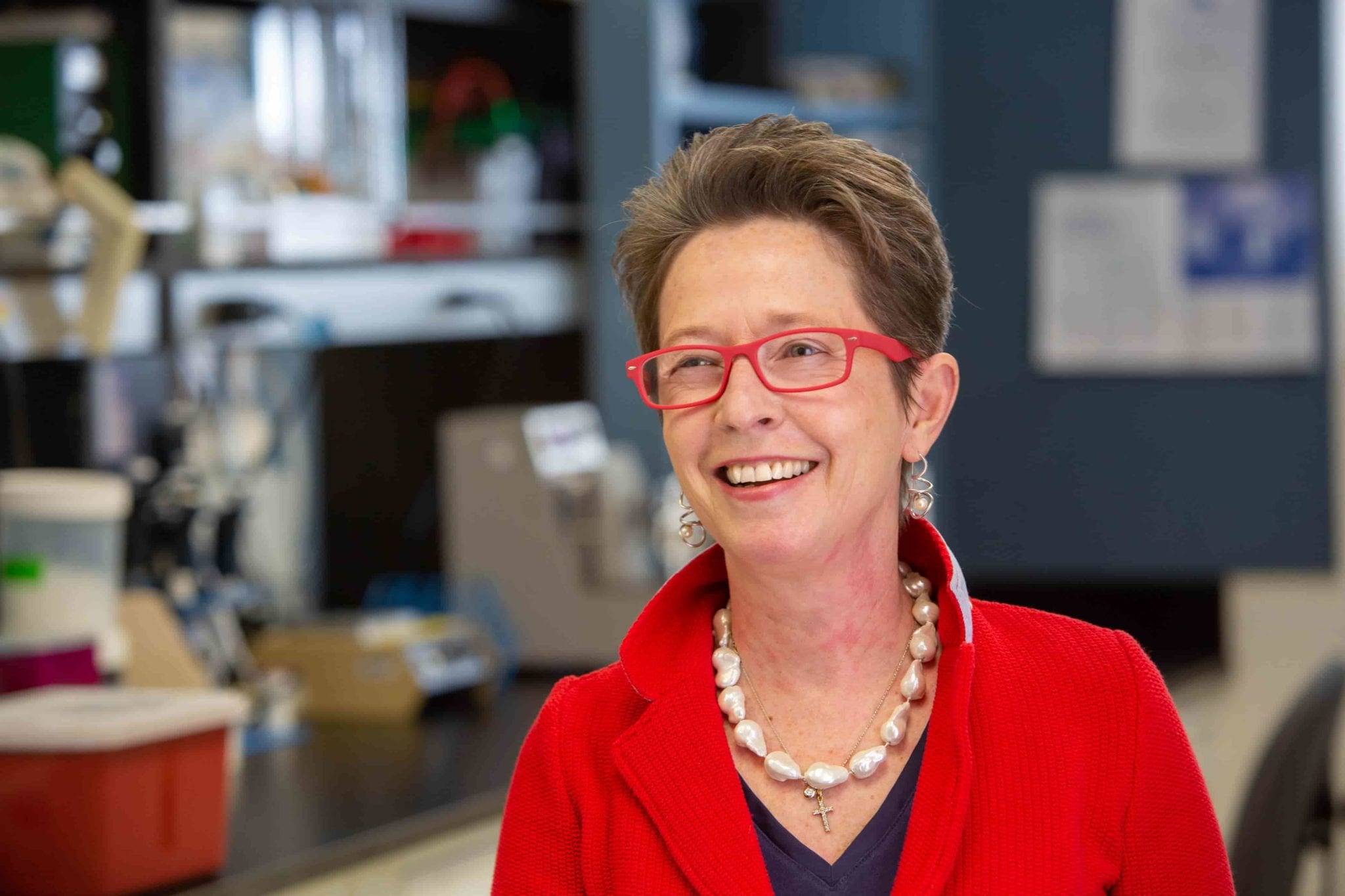 Daniela Salvemini. Saint Louis University
MPM backs new biotech in the hunt for non-opi­oid painkiller
A new MPM Cap­i­tal-backed com­pa­ny is join­ing the search for a bet­ter way of treat­ing chron­ic pain.
Six years af­ter its qui­et birth out of a St Louis lab, BioIn­t­er­vene un­veiled an MPM-led $30 mil­lion Se­ries A fund­ing round to take its lead drug, BIO-205, in­to hu­man proof-of-con­cept stud­ies. They an­nounced a new CSO too: Charles Co­hen, a neu­ro­science vet­er­an of Mer­ck, Bay­er, Ver­tex and most re­cent­ly Xenon.
BIO-205 "demon­strates pro­found ac­tiv­i­ty in mul­ti­ple mod­els of neu­ro­path­ic and in­flam­ma­to­ry pain as both a sin­gle agent and in com­bi­na­tion with mor­phine and gabapentin," Co­hen said in a state­ment. "If we can re­pro­duce these da­ta in our clin­i­cal tri­als, BIO-205 has the po­ten­tial to ame­lio­rate tremen­dous suf­fer­ing while al­so play­ing a key role in ad­dress­ing the opi­oid epi­dem­ic."
You can add BioIn­t­er­vene to the grow­ing num­ber of biotechs search­ing for new meth­ods of pain re­lief – a long-dor­mant hunt that's picked up in the wake of the opi­oid abuse epi­dem­ic. Some of that re­search has fo­cused on re­pur­pos­ing NSAIDs such as ac­eta­minophen. More com­mon­ly, though, re­searchers have looked for new neur­al path­ways.
That in­cludes groups like Xenon, who have fo­cused on in­hibit­ing the NaV1.7 sodi­um re­cep­tor – al­though Roche and Bio­gen both aban­doned their NaV1.7 pro­grams in 2018 amid clin­i­cal fail­ure. Eli Lil­ly-part­nered Cen­trex­ion is us­ing a com­pound found in chili pep­pers that tar­gets the TR­PV1 re­cep­tor. Still, oth­ers have tried to find bet­ter opi­oids based on a con­cept called bi­ased ag­o­nism. Most of the work is ear­ly-stage.
BioIn­t­er­vene comes out of Saint Louis Uni­ver­si­ty pro­fes­sor Daniela Salvem­i­ni's work on the A3 adeno­sine re­cep­tor (A3AR). The four dif­fer­ent adeno­sine re­cep­tors had long been in­ves­ti­gat­ed for the roles they may play in can­cer, in­flam­ma­tion and im­mune-re­lat­ed dis­eases.
But in 2012 Salvem­i­ni be­gan pub­lish­ing work sug­gest­ing that an A3AR ag­o­nist could "turn off" pain sig­nals from the spinal cord. In 2014, she formed BioIn­t­er­vene to de­vel­op that work in­to treat­ments of chron­ic pain.
The ag­o­nists are the­o­rized to work by restor­ing a form of neu­ro­trans­mis­sion called GA­BA sig­nal­ing that is dis­rupt­ed in cer­tain forms of pain. Over the 6 years lead­ing up to the Se­ries A, Salvem­i­ni pub­lished an­i­mal stud­ies show­ing the ag­o­nist's po­ten­tial to treat the pain from can­cer drugs and oth­er caus­es.
Neu­ro­path­ic pain has been a par­tic­u­lar­ly thorny area for drug de­vel­op­ers, with the few ex­ist­ing drugs com­ing with sig­nif­i­cant side ef­fects. Salvem­i­ni has in­sist­ed their re­cep­tor can curb pain with­out the side ef­fects.
"The pro­tec­tive ef­fect of A3AR ag­o­nists in sev­er­al mod­els of chron­ic neu­ro­path­ic pain in­clud­ing that caused by wide­ly used chemother­a­peu­tic agents does not de­sen­si­tize over time with con­stant drug ex­po­sure, and there is no risk of ad­dic­tion," she wrote in a 2015 note in Ex­pert Opin­ion on Ther­a­peu­tic Patents.
BioIn­t­er­vene will fo­cus first on pain, but they're ex­plor­ing one oth­er ther­a­peu­tic area: neu­rode­gen­er­a­tion. There are few de­tails yet but Salvem­i­ni pub­lished a patent in No­vem­ber for us­ing A3 ag­o­nists to ame­lio­rate mi­to­chon­dr­i­al in­jury.
That'll make two ar­eas of high un­met med­ical need for the young biotech – two that have en­snared a long list of biotechs be­fore them.