Mus­tang Bio ven­tures in­to gene ther­a­py, li­cens­ing 'bub­ble boy dis­ease' treat­ment from St. Jude
When Mus­tang Bio $MBIO inked the lease deal for its Worces­ter, MA man­u­fac­tur­ing fa­cil­i­ty last year, CEO Man­ny Litch­man said a more cost ef­fec­tive man­u­fac­tur­ing ap­proach would lend a com­pet­i­tive edge to their ear­ly-stage CAR-T pro­grams. As it turns out, gene ther­a­py will al­so be part of that game plan.
Li­cens­ing from St. Jude Chil­dren's Re­search Hos­pi­tal in Mem­phis, Mus­tang adds an ex vi­vo lentivi­ral gene ther­a­py to for one form of "bub­ble boy dis­ease" to its pipeline, which has up till now been stocked with can­cer-fight­ing cell ther­a­pies.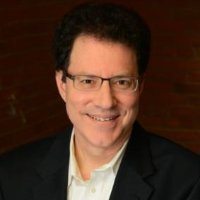 Manuel Litch­man
"With our team's ex­ten­sive ex­per­tise in vi­ral vec­tor de­sign, man­u­fac­tur­ing and trans­duc­tion, we are build­ing a ful­ly in­te­grat­ed cell and gene ther­a­py com­pa­ny, with the goal of lever­ag­ing the trans­for­ma­tive po­ten­tial of these tech­nolo­gies to bring life-sav­ing treat­ments to pa­tients in need," Litch­man said in a state­ment.
For­mal­ly called se­vere com­bined im­mun­od­e­fi­cien­cy (SCID), "bub­ble boy syn­drome" comes in sev­er­al vari­a­tions based on the ex­act cause for the ab­nor­mal func­tions of T and B cells. St. Jude's ther­a­py, de­vel­oped in the lab of its di­rec­tor of ex­per­i­men­tal hema­tol­ogy Bri­an Sor­renti­no, tar­gets the most com­mon form: X-linked SCID.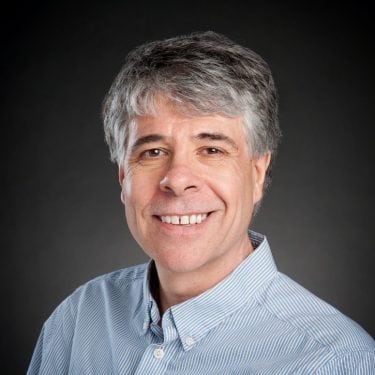 Bri­an Sor­renti­no
It works by ge­net­i­cal­ly mod­i­fy­ing a pa­tient's own blood stem cells and re­in­fus­ing them, in a process that starts with giv­ing the pa­tients a low dose of the can­cer drug busul­fan. Ul­ti­mate­ly, the treat­ment is de­signed to en­able "im­mune sys­tem re­con­sti­tu­tion and the res­o­lu­tion of dis­sem­i­nat­ed in­fec­tions" so that the pa­tients not on­ly live be­yond in­fan­cy but do so with­out reg­u­lar­ly re­ceiv­ing in­tra­venous im­munoglob­u­lin.
The idea is not ex­act­ly new. Glax­o­SmithK­line had been mar­ket­ing Strimvelis, its own gene ther­a­py aimed at a less com­mon vari­a­tion of the dis­ease called ADA-SCID, for more than a year be­fore hand­ing it off to Or­chard Ther­a­peu­tics, a UK biotech up­start run by some of its for­mer staffers who helped de­vel­op it.
Just this morn­ing, Or­chard un­veiled its $150 mil­lion mega-round to bring that treat­ment, and its oth­er ex­per­i­men­tal ther­a­pies, to a broad­er mar­ket faster.
Mean­while, the new part­ners at Mus­tang and St. Jude will fo­cus on push­ing through their own Phase I/II clin­i­cal tri­als. In the one in­volv­ing pa­tients un­der age 2, eight have al­ready been treat­ed to en­cour­ag­ing ef­fects.
"Our ther­a­py has been well tol­er­at­ed thus far, and none of the in­fants re­quired any blood prod­uct sup­port af­ter low dose of busul­fan," said Eweli­na Mam­carz, who's lead­ing the study. "Most im­por­tant­ly, we ob­serve re­cov­ery of all cells of the im­mune sys­tem, which is tru­ly an achieve­ment over pri­or gene ther­a­py tri­als, where B cell re­con­sti­tu­tion did not oc­cur, and pa­tients re­quired in­tra­venous im­munoglob­u­lin for life."