Nan Fung Life Sci­ences antes up $32M to fu­el a neu­ro play as the Hong Kong con­glom­er­ate burns through $1.5B man­date
Hav­ing re­lied heav­i­ly on its Piv­otal bioVen­tures Part­ners arm to make di­rect in­vest­ments in biotech, Nan Fung Life Sci­ences is tak­ing an in­creas­ing­ly promi­nent seat at the ta­ble, putting up $32 mil­lion as the sole in­vestor in a neu­ro­science start­up's launch round.
With the Se­ries A En­grail Ther­a­peu­tics is al­so tak­ing the cov­ers off its busi­ness mod­el, which in­volves find­ing, buy­ing and then de­vel­op­ing drugs for brain dis­or­ders.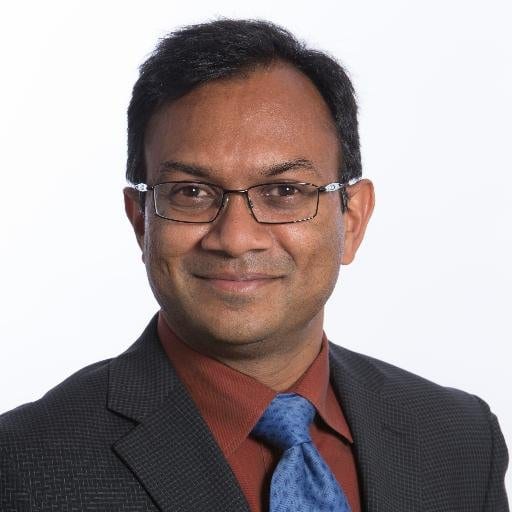 Vikram Su­darsan
It's a tough field, but neu­ro­science is mak­ing "mas­sive strides," CEO Vikram Su­darsan said in a state­ment.
"As the brain's com­plex­i­ties and mol­e­c­u­lar mech­a­nisms have be­come clear­er, we are bet­ter able to iden­ti­fy dis­ease tar­gets, which has al­so sup­port­ed a resur­gence in fund­ing neu­ro­science drug de­vel­op­ment," he said.
The as­sets they want would have val­i­dat­ed mech­a­nisms, hit­ting well-known tar­gets tied to bur­den­some symp­toms. ENX-101, a sub­type se­lec­tive GA­BA A mod­u­la­tor, is the first ex­am­ple; the pre­clin­i­cal mol­e­cule promis­es to cir­cum­vent the side ef­fects and risk of drug de­pen­dence that plague the ben­zo­di­azepine class.
"Our goal is to build a pipeline of at least five com­pounds over the next few years," Su­darsan told End­points News. "Our flex­i­ble trans­ac­tion mod­el in­cludes li­cens­ing, co-de­vel­op­ing, eq­ui­ty in­fu­sion with op­tion to li­cense and com­pa­ny ac­qui­si­tions. This flex­i­bil­i­ty al­lows us to ac­quire the most promis­ing prod­ucts. We will con­tin­ue to eval­u­ate if, how, when and with whom we part­ner our as­sets."
But per­haps as im­por­tant as the com­pounds is the ex­per­tise its team takes to clin­i­cal de­vel­op­ment, reg­u­la­to­ry con­sid­er­a­tions, IP build­ing and even com­mer­cial po­si­tion­ing. While Su­darsan brings an eye to good deals from six years lead­ing Cipla New Ven­tures — which over­lapped with a short stint as CEO of the In­di­an phar­ma's US arm — co-founder Stephen Cun­ning­ham cut his teeth at Zeneca both be­fore and af­ter it merged with As­tra. Then for 13 years, Cun­ning­ham spear­head­ed med­ical af­fairs for No­var­tis.
Anil Vootkur, an alum of Take­da and Al­ler­gan, is VP of cor­po­rate de­vel­op­ment while biotech Eve Tay­lor is VP of clin­i­cal de­vel­op­ment.
With $1.5 bil­lion to spend on life sci­ence com­pa­nies, Nan Fung Life Sci­ences has bet on neu­ro­sciences be­fore, when Piv­otal bioVen­tures Part­ners backed Karuna's Se­ries B. Pe­ter Bis­gaard, who's man­ag­ing both sides of the in­vest­ing busi­ness, is chair­ing En­grail's board.
"En­grail's dy­nam­ic mod­el for ad­vanc­ing drugs aimed at treat­ing life-lim­it­ing dis­eases of the ner­vous sys­tem is ex­act­ly the in­no­va­tion this com­plex field re­quires," he said in a state­ment.