Nas­daq triple IPO play brings in $345M as the big biotech par­ty rocks on
Af­ter En­ta­sis Ther­a­peu­tics $ET­TX hit the floor on Nas­daq Wednes­day af­ter pric­ing its of­fer­ing be­low the range, the stock cratered fast, plung­ing 29% and like­ly caus­ing a few frowns among the rest of the biotechs in the queue for an IPO. But overnight we saw three more drug de­vel­op­ers go pub­lic, play­ing in­side the range and rais­ing a col­lec­tive $345 mil­lion.
No doubt, the ac­tion at the Nas­daq casi­no last night will bring in more pun­ters look­ing to cash in on the big wave of biotech IPOs for 2018 — many with­out even a first round of hu­man da­ta to look at — as the in­dus­try looks to see how many small out­fits can steer their way in­to the pub­lic mar­ket.
So let's see how they did.
Vivek Ra­maswamy is still play­ing a hot hand on Nas­daq, but he may have lost a bit of the siz­zle that has sup­port­ed his oth­er plays.
Ra­maswamy's biotech Urovant $UROV raised $140 mil­lion, sell­ing 10 mil­lion shares at $14 a pop. That's the low end of the range.
Al­ways in­ter­est­ed in rais­ing cash in chunks of $100 mil­lion-plus at a time, Ra­maswamy is spend­ing much of the new mon­ey at Urovant on vi­bre­gon — an oral β3-adren­er­gic ag­o­nist blad­der re­lax­er ob­tained in a deal with Mer­ck a year ago and now in an on­go­ing Phase III study for over­ac­tive blad­der.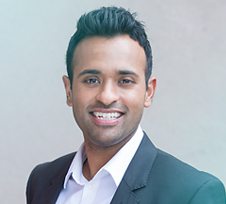 Vivek Ra­maswamy
The Roivant com­pa­ny al­so re­cent­ly picked up the gene ther­a­py hMaxi-K from Ion Chan­nel In­no­va­tions. That pro­gram has been through some ear­ly-stage tri­al work on safe­ty and ef­fi­ca­cy but still has a long ways to go be­fore any reg­u­la­to­ry sub­mis­sion.
We've been won­der­ing how the mar­ket would re­spond to the lat­est Ra­maswamy IPO af­ter the de­ba­cle at Ax­o­vant, which is re­build­ing the pipeline in the wake of its Phase III flop in Alzheimer's. At first blush, it seems clear that Ra­maswamy hasn't lost the Mi­das touch, which in­sid­ers will both love and hate.
J.P. Mor­gan, Jef­feries and Cowen are the joint book-run­ning man­agers.
Arv­inas $ARVN, mean­while, rolled out its IPO on the high end of the range for a big­ger batch of stock, grab­bing $16 a share for 7.5 mil­lion shares and bring­ing in $120 mil­lion.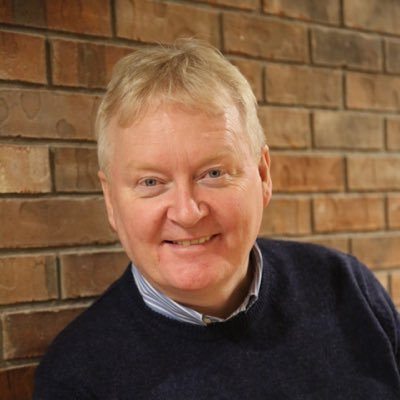 John Hous­ton
The crew at Arv­inas are fo­cused on some next-gen pro­tein degra­da­tion work in can­cer, with two high-pro­file part­ners in Pfiz­er and Genen­tech that ap­peared to have won the at­ten­tion of in­vestors back­ing this of­fer­ing.
Pro­tein degra­da­tion has be­come a hot field in on­col­o­gy, as new com­pa­nies look to do bet­ter than the orig­i­nal set of ther­a­pies that have hit the mar­ket. In Arv­inas' case, CEO John Hous­ton has been go­ing af­ter prostate can­cer and breast can­cer, with their first Phase I for the lead prostate can­cer ther­a­py lin­ing up for a start in ear­ly 2019.
Gold­man Sachs, Cit­i­group and Piper Jaf­fray are man­ag­ing the IPO.
Sutro Bio­phar­ma $STRO hit the sweet spot with its IPO, rais­ing $85 mil­lion af­ter pric­ing shares at $15, the mid­dle of the range. It boost­ed its take by $10 mil­lion by up­siz­ing the num­ber of shares avail­able.
Backed by two big col­lab­o­ra­tors at Mer­ck and Cel­gene, we know now that in ad­di­tion to Mer­ck's $60 mil­lion up­front in Ju­ly, the phar­ma gi­ant al­so bought $30 mil­lion in Sutro's stock while com­mit­ting to $1.6 bil­lion in mile­stones. That of­fers a key Big Phar­ma en­dorse­ment for a plat­form that con­cen­trates heav­i­ly on a new gen­er­a­tion of can­cer-tar­get­ing an­ti­body-drug con­ju­gates and bis­pecifics. Cel­gene and Sutro are work­ing on an ADC aimed at BC­MA for mul­ti­ple myelo­ma — an ob­ses­sion at the big biotech.
Cowen and Piper Jaf­fray are the lead man­agers.
It could be that En­ta­sis' trou­bles are due pri­mar­i­ly to its fo­cus on an­tibi­otics, where the up­side is not near­ly as well es­tab­lished as oth­er fields. We'll know more af­ter these oth­er three stocks start trad­ing.