Nas­daq wraps up Q3 with IPO pitch­es from Gami­da Cell, NGM, Arog to­talling $219M
Nas­daq's bub­bling biotech week did not just end with Gri­s­tone's top-of-the-range raise, which brought the IPO tal­ly to $520 mil­lion. Late Fri­day, three more biotechs lined up to en­ter the club, seek­ing a col­lec­tive $219 mil­lion to fu­el mid- and late-stage en­deav­ors on can­cer and NASH.
As we en­ter Q4, it re­mains to be seen whether 2018 — at 49 com­plet­ed deals — will sur­pass the 66 bio­phar­ma IPO record set in 2014. But it is with­in range.
While the year has seen a num­ber of pre­clin­i­cal biotechs reap big wind­fall on their pub­lic de­but, Gami­da Cell, NGM Bio and Arog Phar­ma all have some hu­man da­ta — and for two of them, big name back­ers or part­ners — to show for their pitch­es.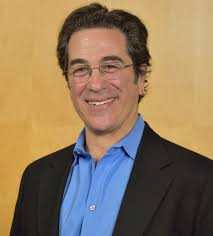 Ju­lian Adams
Biotech vet­er­an Ju­lian Adams made his IPO am­bi­tions clear on his very first day as CEO of Gami­da Cell. For the Jerusalem-based com­pa­ny to go all the way through Phase III, build out man­u­fac­tur­ing and ex­e­cute a planned mar­ket launch of its uni­ver­sal cell graft, he told End­points News last No­vem­ber, they need­ed much more than the sup­port al­ready pro­vid­ed by No­var­tis, Shav­it Cap­i­tal, VMS In­vest­ment Group, the Is­rael Biotech Fund, Clal Biotech­nol­o­gy In­dus­tries and Is­rael Health­Care Ven­tures.
NiCord, their lead prod­uct com­pris­ing a mix of stem cells, prog­en­i­tor cells as well as den­drit­ic cells, is at the very be­gin­ning of a piv­otal Phase III tri­al for pa­tients with blood can­cers. The clin­i­cal team is al­so in­ves­ti­gat­ing the drug's ef­fec­tive­ness in treat­ing bone mar­row fail­ure dis­or­ders, as an al­ter­na­tive for pa­tients who ex­pe­ri­ence graft re­jec­tion with con­ven­tion­al trans­plant op­tions.
To wrap all that, and for the build­out of their man­u­fac­tur­ing in Kiry­at Gat, Is­rael, Gami­da Cell is seek­ing $69 mil­lion. They plan to list as $GM­DA.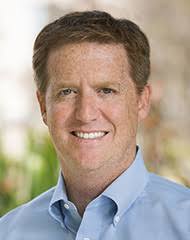 David Wood­house
NGM Bio, mean­while, is ask­ing for $75 mil­lion on the promise of its NASH ther­a­py, which comes with a slate of Phase II da­ta re­port­ed in April 2017, where in­ves­ti­ga­tors re­port­ed a hit for the pri­ma­ry end­point as well as some im­prove­ments in bio­mark­ers.
"NG­M282 is the first agent I've test­ed that holds the po­ten­tial to com­plete­ly re­verse steato­sis in as short as 12 weeks of ther­apy," an Ox­ford re­searcher said at the time.
That tri­al is still on­go­ing, and a Phase IIb is ex­pect­ed to start in ear­ly 2019 un­der the lead­er­ship of new CEO David Wood­house — a for­mer Gold­man Sachs banker who joined the com­pa­ny as CFO in 2015. He's re­plac­ing William Rieflin, who's been bumped up to the ex­ec­u­tive chair­man seat. Pres­i­dent Jeff Jonker, mean­while, is on his way out to a new ex­ec­u­tive po­si­tion. We don't know where.
While ad­vanc­ing its in-house drug, NGM Bio — go­ing by $NGM — has al­so been work­ing close­ly with Mer­ck, which struck a $450 mil­lion re­search deal in 2015 for ac­cess to its growth dif­fer­en­ti­a­tion fac­tor 15 pro­gram. Col­lab­o­ra­tion rev­enue reg­is­tered at $40.7 mil­lion for the first half of 2018.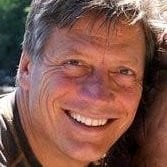 Scott Sal­ka
Dal­las-based Arog Phar­ma is the youngest of the three, found­ed in 2010 by on­col­o­gist Vinay Jain af­ter he li­censed the lead drug, crenolanib, from Pfiz­er for a cheap up­front li­cense fee "in the low sev­en fig­ures" with reg­u­la­to­ry and com­mer­cial­iza­tion mile­stones to­tal­ing $12.5 mil­lion.
In their fil­ing, the com­pa­ny — now led by ex-Am­bit chief Scott Sal­ka — ex­plains why it is so ex­cit­ed about the drug, which has re­ceived fast track des­ig­na­tion at the FDA as a ther­a­py for acute myeloid leukemia:
The clin­i­cal de­vel­op­ment of crenolanib at Pfiz­er had fo­cused on the in­hi­bi­tion of PDGFR in sol­id tu­mors and had demon­strat­ed fa­vor­able safe­ty and tol­er­a­bil­i­ty in over 100 pa­tients in two clin­i­cal tri­als. Af­ter ob­tain­ing rights to crenolanib, we dis­cov­ered its po­tent ac­tiv­i­ty against FLT3, a now val­i­dat­ed tar­get; such ac­tiv­i­ty against FLT3 was pre­vi­ous­ly un­known. In ad­di­tion, we dis­cov­ered that op­ti­miz­ing the dos­ing sched­ule to three times dai­ly al­lows for greater sus­tained tar­get in­hi­bi­tion, a crit­i­cal at­tribute of ef­fec­tive ty­ro­sine ki­nase in­hibitor, or TKI, ther­a­pies.
If the IPO goes ac­cord­ing to plan, Arog will get a $75 mil­lion in­fu­sion of cash to take this and a sec­ond li­censed pro­gram for­ward un­der the sym­bol $AROG.
Oric CEO Ja­cob Chacko and Dean Fer­rig­no, a for­mer ex­ec at Sor­ren­to, are among the in­sid­ers cur­rent­ly fund­ing the com­pa­ny, though their stakes are not spelled out in the fil­ing.