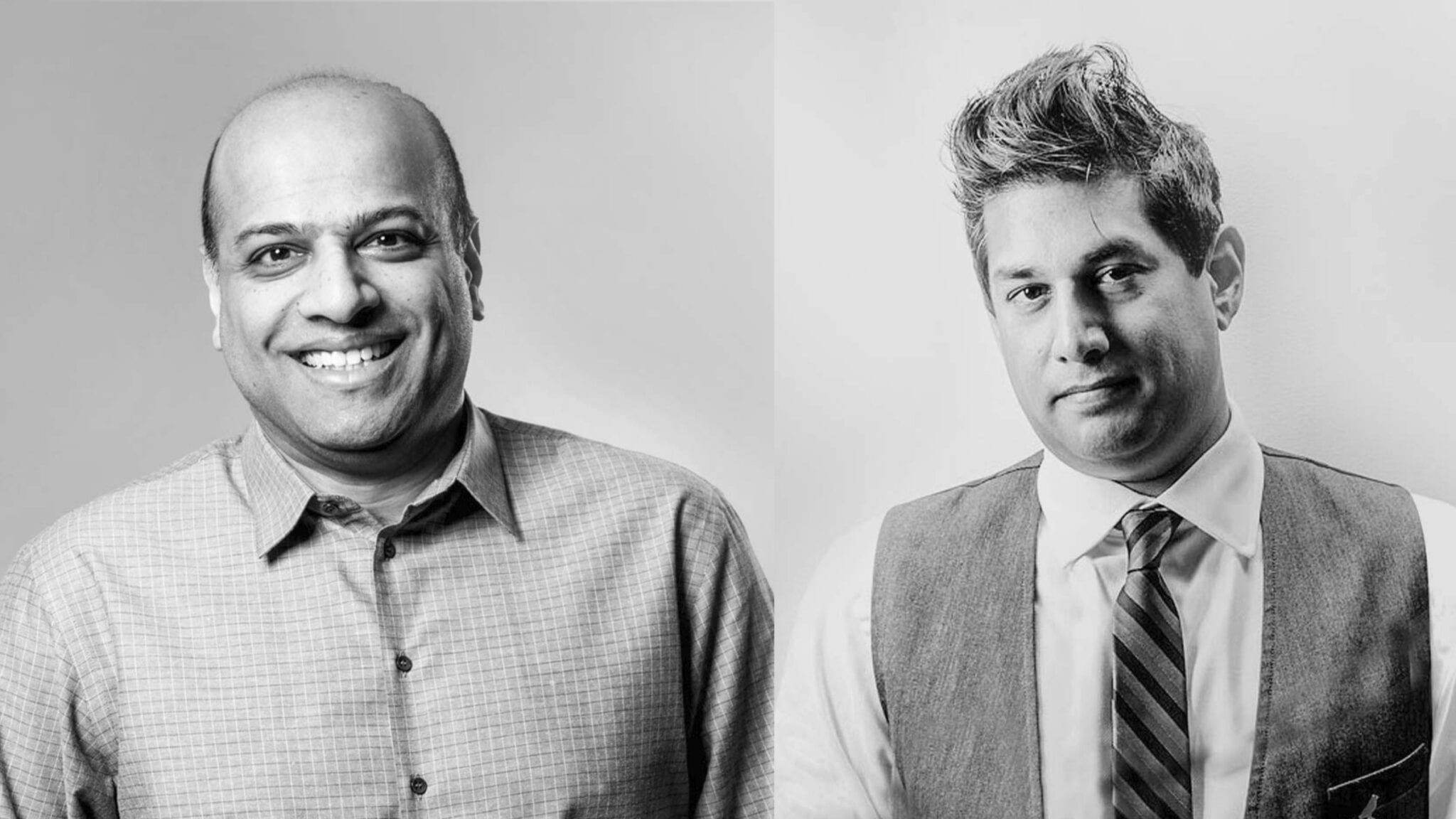 Sujal Patel (L) and Parag Mallick
Nau­tilus set to go pub­lic in re­verse merg­er with Per­cep­tive SPAC, aims to test pro­teomics plat­form with big-name back­ers
With the back­ing of Paul Allen and Jeff Be­zos, among oth­ers, Nau­tilus Biotech­nol­o­gy is set­ting sail for Nas­daq, ink­ing a deal with one of Per­cep­tive's blank-check com­pa­nies to un­lock the mys­ter­ies of the hu­man pro­teome.
The Seat­tle-based biotech will re­verse merge with Arya Sci­ences Ac­qui­si­tion Corp III, which pen­ciled in a $143.7 mil­lion IPO raise back in late-Ju­ly, Nau­tilus said Mon­day. In Au­gust, the SPAC priced 13,000,000 shares at $10 apiece.
The com­bined com­pa­ny is ex­pect­ed to re­ceive about $350 mil­lion up­on clos­ing the merg­er — $150 mil­lion from Arya III's trust ac­count, plus a com­mon stock PIPE of about $200 mil­lion led by Per­cep­tive. Nau­tilus and Arya are hop­ing to seal the deal in Q2, and pegged their ini­tial mar­ket cap at $1.3 bil­lion.
The pro­ceeds will be used to ad­vance Nau­tilus' pro­tein analy­sis plat­form, which came to co-founder Parag Mallick one week­end morn­ing in an apart­ment out­side Stan­ford Uni­ver­si­ty. Mallick spent that week­end as "kind of a crazy per­son," do­ing sim­u­la­tions to fig­ure out a way to do pro­teomics dif­fer­ent­ly, he told End­points in May. Then he ex­plained the idea to Su­jal Pa­tel, who cut him a check that night.
Pa­tel and Mallick found­ed Nau­tilus in 2016, and at­tract­ed big-name in­vestors like Paul Allen's Vul­can Cap­i­tal and Be­zos Ex­pe­di­tions. No­bel Prize win­ner Lee Hartwell, who was once pres­i­dent of the Fred Hutchin­son Can­cer Re­search Cen­ter, is lend­ing his ex­per­tise on the sci­en­tif­ic ad­vi­so­ry board. The goal is to scale up the emerg­ing field of pro­teomics as Il­lu­mi­na scaled up ge­nomics, Pa­tel and Mallick, who are now CEO and chief sci­en­tist re­spec­tive­ly, told End­points. And in May, they nabbed a $76 mil­lion Se­ries B to do so.
"This mis­sion is guid­ed by a recog­ni­tion that ma­jor ad­vances in pro­teomics have lagged be­hind ge­nomics, which Nau­tilus Biotech­nol­o­gy be­lieves is pri­mar­i­ly due to a lack of avail­able tools for mea­sur­ing the pro­teome as eas­i­ly or com­plete­ly as one can mea­sure the genome and tran­scrip­tome," Nau­tilus said in a state­ment on Mon­day.
Pro­teomics — the study of all the pro­teins in an or­gan­ism — has proven quite the chal­lenge. Sci­en­tists say slow progress is due to the fact that it's much more dif­fi­cult to de­tect pro­teins than it is to de­tect ge­net­ic ma­te­r­i­al. Pro­teins are more com­plex and di­verse, and they can't be ar­ti­fi­cial­ly am­pli­fied to make them more read­able.
Nau­tilus says its plat­form is com­pre­hen­sive, and can de­tect minute quan­ti­ties of pro­tein.
"We be­lieve Nau­tilus has the po­ten­tial to help rev­o­lu­tion­ize bio­med­i­cine with an ul­tra-sen­si­tive, sin­gle-mol­e­cule pro­tein analy­sis plat­form de­signed to com­pre­hen­sive­ly an­a­lyze and quan­ti­fy the hu­man pro­teome," Pa­tel said.
Arya III is the third in a se­ries from Per­cep­tive. Arya I merged with biotech Im­mat­ics in a $252 mil­lion deal in March. Cerev­el Ther­a­peu­tics merged with Arya II in Ju­ly, ex­pect­ing to raise about $445 mil­lion to de­vel­op its pipeline.