Near­ly a year af­ter sur­prise re­jec­tion, Im­munomedics re­turns to FDA
As last Christ­mas ap­proached, an­a­lysts an­tic­i­pat­ed a po­ten­tial block­buster from Im­munomedics. In­stead, they got phar­ma coal: a CRL.
Now, near­ly a year af­ter the FDA first spurned Im­munomedics' lead drug, the ADC biotech is re­turn­ing to plead their case again. They have re­sub­mit­ted their BLA, seek­ing ac­cel­er­at­ed ap­proval for sac­i­tuzum­ab govite­can for triple-neg­a­tive metasta­t­ic breast can­cer.
Im­munomedics said the FDA not­ed man­u­fac­tur­ing is­sues in their re­jec­tion. Soon af­ter, it emerged that the agency had pre­vi­ous­ly cit­ed them for a breach of da­ta in­tegri­ty in the months lead­ing up to their PDU­FA, al­though the pub­licly re­leased re­port is heav­i­ly redact­ed and it re­mains un­clear if the da­ta breach was di­rect­ly con­nect­ed to the FDA re­jec­tion.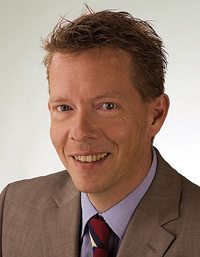 Michael Pehl
The re­jec­tion trig­gered up­per-lev­el changes at a com­pa­ny that had gone decades with­out a drug ap­proval and bet big on this drug reach­ing mar­ket. CEO Michael Pehl left days af­ter the da­ta breach re­port be­came pub­lic in Feb­ru­ary. Pehl had joined in 2017 as part of a shake­up that saw ac­tivist in­vestors oust the hus­band-and-wife lead­er­ship team and nix a Seat­tle Ge­net­ics $300-mil­lion up­front, $1.7 bil­lion down-the-road deal they saw as un­der­valu­ing the as­set.
Pehl has not been of­fi­cial­ly re­placed, al­though the com­pa­ny named Scott Canute to lead a CRL re­sponse team and Be­hzad Ag­haz­adeh, the ven­Bio vet who led the ac­tivist takeover has stepped in to over­see strat­e­gy and busi­ness op­er­a­tions.
Im­munomedics told End­points News in an email that it met with the FDA in May and "val­i­dat­ed" a CRL re­sponse plan and gave a "suc­cess­ful up­date" in Sep­tem­ber.
"The FDA was very fa­vor­able to­wards our plan," they said.
Un­like the EMA, the FDA does not re­veal the rea­sons for re­jec­tions. But the da­ta breach re­port, writ­ten af­ter an Au­gust in­spec­tion, was all but damn­ing. "There is no as­sur­ance that sam­ples and batch records form the [redact­ed] process val­i­da­tion and com­mer­cial batch­es man­u­fac­tured pri­or to Feb­ru­ary 2018 were not im­pact­ed by the da­ta in­tegri­ty breach," agency in­spec­tors wrote. In a 13-point doc­u­ment, they list­ed poor retest­ing pro­ce­dures, back­dat­ing doc­u­ments, ma­nip­u­la­tion of biobur­den sam­ples, and fa­cil­i­ty de­sign flaws, among oth­er is­sues.
Im­munomedics said they ad­dressed the agency's man­u­fac­tur­ing con­cerns pri­or to the FDA's first de­ci­sion. Ex­pect­ing an ap­proval, they hired a sales force to mar­ket the drug and told End­points they had been in oth­er man­u­fac­tur­ing and post-mar­ket­ing dis­cus­sions.
"These mat­ters were re­solved dur­ing the re­view pe­ri­od last year," the com­pa­ny wrote to End­points to­day of the da­ta con­cerns, "and we have fur­ther in­vest­ed sig­nif­i­cant re­sources this year to ac­cel­er­ate our qual­i­ty im­prove­ment plan, and plan for a suc­cess­ful po­ten­tial PAI as part of the re­sub­mis­sion."
Sac­i­tuzum­ab govite­can, or IM­MU-132, is an an­ti­body drug con­ju­gate that is de­signed to de­liv­er a spe­cif­ic pay­load di­rect­ly to the tu­mor. In a Phase II clin­i­cal tri­al pub­lished in the New En­gal­nd Jour­nal of Med­i­cine, the drug had a 33.3% re­sponse rate and showed a me­di­an pro­gres­sion-free sur­vival of 5.5 months.