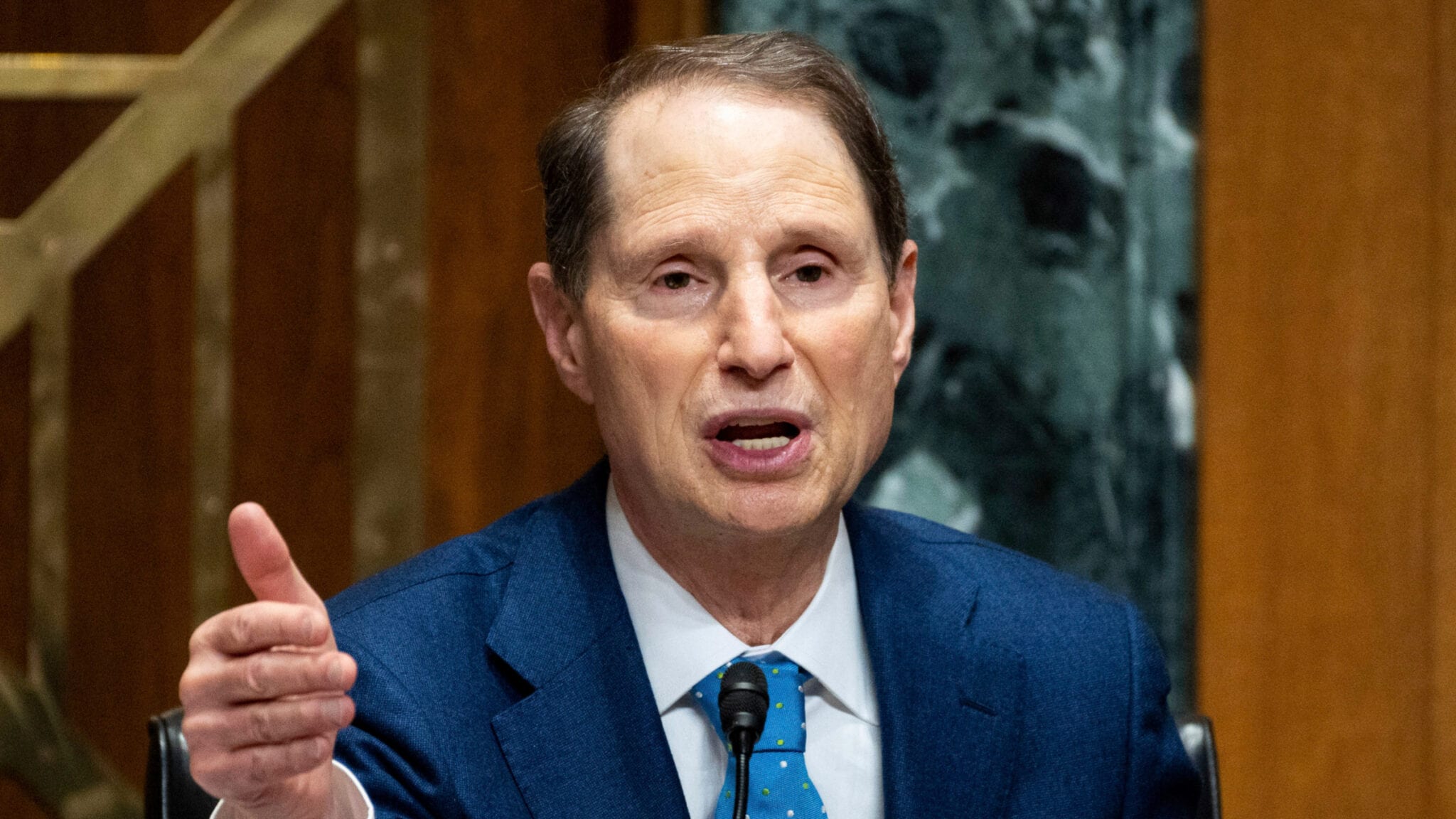 Senate Finance Chair Ron Wyden (via AP Images)
Ne­go­ti­a­tions or price con­trols? Sen­ate Fi­nance Com­mit­tee splits along par­ty lines over drug prices
The now dead Build Back Bet­ter Act may be the clos­est the De­moc­rats ever get to Medicare drug price ne­go­ti­a­tions.
Al­though Sen­ate Fi­nance Chair Ron Wyden (D-OR) sought to res­ur­rect Medicare ne­go­ti­a­tions in a hear­ing on Wednes­day, Re­pub­li­cans in the com­mit­tee made clear their op­po­si­tion to ne­go­ti­at­ing, es­pe­cial­ly as they sought to con­vince view­ers that the term "ne­go­ti­a­tions" is ac­tu­al­ly clos­er to price con­trols.
"One per­son's ne­go­ti­a­tion is an­oth­er per­son's price con­trols," Sen. John Cornyn (R-TX) said at the hear­ing, men­tion­ing that there's a greater need to "beat back some of the games­man­ship from the patent sys­tem."
He point­ed to Ab­b­Vie's mega-block­buster RA drug Hu­mi­ra and its patent fortress, which still doesn't have biosim­i­lar com­pe­ti­tion in the US de­spite years of com­pe­ti­tion in the EU, as an ex­am­ple of such games.
"A Medicare ne­go­ti­a­tion is just that — a process, not a price con­trol — a mar­ket-based ap­proach to come to a price be­tween pur­chas­er, Medicare and pro­duc­er," Wyden said. He sim­i­lar­ly point­ed to the wide­ly vary­ing cost of Hu­mi­ra in dif­fer­ent coun­tries as a rea­son for such ne­go­ti­a­tions.
"As of 2020, the price per [Hu­mi­ra] pen in Que­bec, Cana­da was $563. List price in the US was $2,778," he not­ed.
De­mo­c­rat Ben Cardin of Mary­land sim­i­lar­ly not­ed that the US is an out­lier "on what we pay, and it de­fies com­mon sense" that the fed­er­al gov­ern­ment is the largest pay­er for pre­scrip­tion drugs in the coun­try but Medicare can't ne­go­ti­ate.
In­sulin was an­oth­er ex­am­ple cit­ed by law­mak­ers on both sides of the aisle as an ex­am­ple of drug pric­ing gone wrong, and as Pres­i­dent Biden pledged in the State of the Union to cap month­ly co-pays for in­sulin at $35.
But Re­pub­li­cans like Sen. Pat Toomey of Penn­syl­va­nia said there's been "tremen­dous in­no­va­tion" around in­sulin, which is why the prices have risen so quick­ly.
Ac­cord­ing to HHS, the av­er­age price for a stan­dard unit of in­sulin in the US in 2018 was more than ten times the price in a sam­ple of 32 for­eign coun­tries:$98.70 in the US, com­pared with an av­er­age of $8.81 in 32 oth­er coun­tries.
Fi­nance com­mit­tee rank­ing mem­ber Mike Crapo (R-ID) and Sen. Chuck Grass­ley (R-IA) al­so sought fur­ther com­pro­mise from De­moc­rats around ne­go­ti­at­ing and ex­plained how time is of the essence to get some­thing done, es­pe­cial­ly if Re­pub­li­cans take over ei­ther the House or Sen­ate af­ter the midterms.
Sen. Steve Daines (R-MT) called on De­moc­rats to pub­licly ditch the BB­BA pro­vi­sions, and Sen. Bill Cas­sidy (R-LA) urged a re­turn to a more cen­trist, wa­tered down drug pric­ing bill from 2019, but De­moc­rats re­mained res­olute.
"With­out ne­go­ti­a­tion, the job's not done," Wyden said. "These com­pa­nies can charge what­ev­er they want."
But it re­mains un­known if the De­moc­rats will be able to get it done in time, es­pe­cial­ly if they aren't will­ing to budge around ne­go­ti­a­tions.
"When I hear gov­ern­ment price con­trols, I'm hear­ing phar­ma­ceu­ti­cal com­pa­nies be­ing afraid — this isn't price con­trols," Sen. Cather­ine Cortez Cas­tro (D-NM) added.