Neil Ku­mar's Bridge­Bio lines up sub­sidiary No. 9 with a $27M shot at TTR amy­loi­do­sis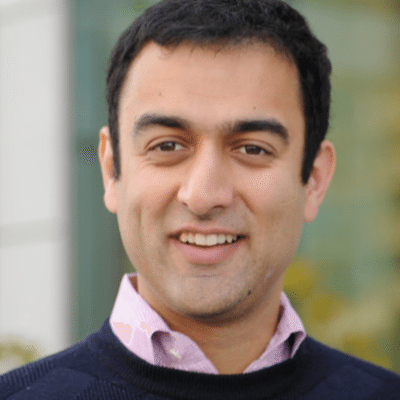 Neil Ku­mar
Neil Ku­mar — ex-McK­in­sey, ex-Third Rock, ex-BD guy at MyoKar­dia — set out to build a dif­fer­ent kind of biotech when he start­ed Bridge­Bio a cou­ple of years ago.
Look­ing at the mon­ey that was al­ready avail­able for plat­form plays and late-stage drug work, he was in­ter­est­ed in find­ing new mon­ey to go af­ter ear­ly-stage as­sets. So he adopt­ed an oil com­pa­ny strat­e­gy, lay­ing out the prospects for a biotech out­fit that would fo­cus on what we've learned from ge­net­ics dis­cov­ery over the past decade, then pluck­ing sin­gle as­sets that could be com­part­men­tal­ized in sub­sidiaries.
Rather than one wild­cat­ter op­er­a­tion look­ing to drill one well, Ku­mar want­ed to build a vir­tu­al team that could drill a num­ber of wells — look­ing for the few that could be a gush­er.
It was a mat­ter of more "shots on goal," says Ku­mar, who got some help from MIT's An­drew Lo in defin­ing the com­pa­ny. "Peo­ple get more in­ter­est­ed in that kind of di­ver­si­fi­ca­tion."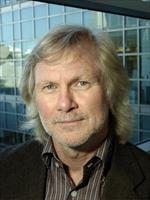 Frank Mc­Cormick
Lo al­so in­vest­ed in the com­pa­ny, which Ku­mar co-found­ed with Frank Mc­Cormick, the for­mer co-founder of Onyx Phar­ma­ceu­ti­cals.
Rather than chase down and in­cu­bate drugs for in­dus­try buy­ers, much like In­cep­tion from Ver­sant or the oth­er ven­ture um­brel­la groups out there, he want­ed to build a fo­cused com­pa­ny that has the po­ten­tial to go on like Ul­tragenyx or say Bio­Marin and build a com­mer­cial or­ga­ni­za­tion.
'There are a lot of ear­ly-stage, sin­gle as­set plays that sit on a decade of ge­nom­ic dis­cov­ery," Ku­mar tells me. And that strat­e­gy brought Per­cep­tive Life Sci­ences and KKR in­to the fold with their fi­nan­cial sup­port.
Ku­mar and his team, which in­cludes some part-timers like Third Rock's Charles Hom­cy, have been fly­ing un­der the radar most­ly. But to­day he's un­veil­ing his ninth sub­sidiary op­er­a­tion, which neat­ly char­ac­ter­izes the kind of deals he's been set­ting up.
This new cre­ation has been dubbed Ei­dos Ther­a­peu­tics, and its sin­gle as­set is AG10, a small mol­e­cule ther­a­py for transthyretin (TTR) amy­loi­do­sis, a field that Al­ny­lam and Io­n­is have both tack­led, run­ning in­to some se­ri­ous safe­ty is­sues along the way.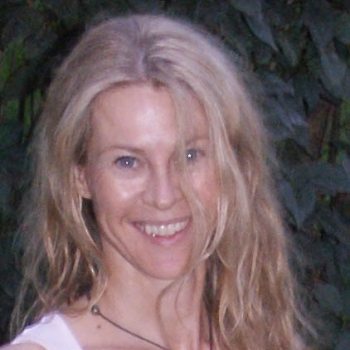 Is­abel­la Graef
The drug comes out of the work of Is­abel­la Graef at Stan­ford and Mamoun Al­hamad­sheh, the com­pa­ny sci­en­tif­ic co-founders, who have been nail­ing down pre­clin­i­cal ev­i­dence that the drug can sta­bi­lize TTR and pre­vent the cas­cade of events that caus­es the dis­ease — a dis­ease mod­i­fy­ing ap­proach that will now head to the clin­ic. Bridge­Bio has ear­marked $27 mil­lion to pay for the first two stages of clin­i­cal de­vel­op­ment.
"It gets us through Phase II work," says Ku­mar. In­ves­ti­ga­tors will start by test­ing it in healthy vol­un­teers, look­ing to clar­i­fy the way the drug works.
"Then you go right in­to pa­tients, he adds. "Phase II reads out late next year."
You can ex­pect to see more deals at Bridge­Bio, he adds. This is just the be­gin­ning.