Nek­tar takes the spot­light at SITC tout­ing some promis­ing ear­ly da­ta for hard-to-treat can­cers
WASH­ING­TON, DC — One of Nek­tar Ther­a­peu­tics' top can­cer drugs gained the spot­light at the So­ci­ety for Im­munother­a­py of Can­cer meet­ing over the week­end with the first cut of some promis­ing re­sponse rates in a range of tu­mor types. And the pub­lic biotech $NK­TR be­lieves the re­sults point them to a short path at the FDA that could lead to the drug's first, fast ap­proval.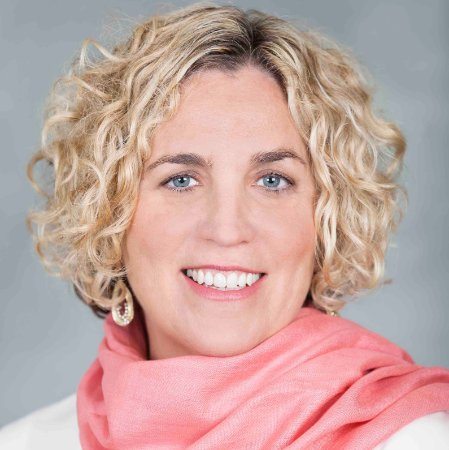 Mary Tagli­a­fer­ri
The drug is NK­TR-214, an IL-2 im­muno-on­col­o­gy ther­a­py — built from the ground up by the biotech — which is de­signed to bind to the CD122 re­cep­tor on the sur­face of CD-8 and CD-4 pos­i­tive im­mune cells to whip up an at­tack on var­i­ous can­cers. Nek­tar struck a 50/50 deal with Bris­tol-My­ers Squibb $BMY to use their drug in com­bi­na­tion with Op­di­vo (nivolum­ab), match­ing a ther­a­py aimed at dri­ving an im­mune re­sponse with a pop­u­lar check­point block­buster that helps take the brakes off the as­sault.
At SITC, the com­pa­ny pro­duced a med­ley of da­ta points, in­clud­ing:
In treat­ment-naïve first-line pa­tients with stage IV melanoma, re­searchers tracked re­spons­es in 7 of 11 pa­tients (63%), with 2 com­plete re­spons­es — no vis­i­ble signs of the dis­ease — and 5 par­tial re­spons­es. Not all of these num­bers are pre­cise. It's im­por­tant to note though that one of the CRs and one of the PRs were un­con­firmed — em­pha­siz­ing just how ear­ly these re­sults are.
Among 13 kid­ney can­cer pa­tients with one or more base­line scans, re­spons­es were ob­served in 6 (46%), with 1 com­plete re­sponse and 5 par­tials.
For a small group of 4 pa­tients with ad­vanced PD-L1/neg­a­tive non-small cell lung can­cer, the in­ves­ti­ga­tors tracked a re­sponse in 3 (75%), with 1 com­plete and 2 par­tials.
"Sin­gle-agent nivolum­ab is known for all these in­di­ca­tions, with a 34% re­sponse for melanoma," Mary Tagli­a­fer­ri, se­nior vice pres­i­dent, clin­i­cal at Nek­tar, tells me. "We have a 64% re­duc­tion."
That's what in­vestors liked to hear. Nek­tar's stock quick­ly jumped 23% in pre-mar­ket trad­ing on Mon­day.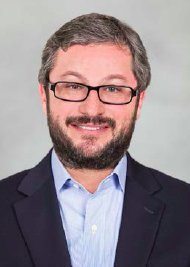 Jonathan Za­levsky
"Our re­sponse rate is just over 50% even in PD-L1 neg­a­tive pa­tients," says Jonathan Za­levsky, Nek­tar's se­nior vice pres­i­dent of bi­ol­o­gy and pre­clin­i­cal de­vel­op­ment. "And what we like about those met­rics, it gives us a nice con­fir­ma­tion of the in­crease we're see­ing in our com­bi­na­tion."
This is an ear­ly snap­shot of this drug, to be sure, but Nek­tar's team be­lieves that the safe­ty and ef­fi­ca­cy pro­files they're see­ing in the first snap­shot of da­ta un­der­scores the biotech's chances of go­ing af­ter an ac­cel­er­at­ed ap­proval for cer­tain pa­tient groups that face par­tic­u­lar­ly poor prospects.
"There is an op­por­tu­ni­ty for Nek­tar to pur­sue an ac­cel­er­at­ed path­way in those pa­tient pop­u­la­tions where the re­sponse rate is very, very low," says Tagli­a­fer­ri.
They wouldn't be the first to suc­ceed at that, ei­ther. The FDA has proven ea­ger to get new ther­a­pies to pa­tients with poor prospects, and Nek­tar has filed for "break­through" sta­tus to help en­list reg­u­la­tors' sup­port for their plans.
The Phase II has now been ex­pand­ed from 250 to 330 pa­tients with 13 co­horts.
So what's an ap­proval worth here?
Cowen an­a­lyst Chris Shibu­tani is one of the most op­ti­mistic an­a­lysts cov­er­ing the drug, es­ti­mat­ing its 2023 rev­enue at $950 mil­lion — but every­thing has to go right for it to get close to the block­buster mark.