Neon joins the biotech IPO fi­es­ta on Nas­daq, bag­ging $100M in the lat­est dis­play of en­thu­si­asm for drug de­vel­op­ers
Neon Ther­a­peu­tics just bare­ly made it in­to the big H1 group of biotech IPOs that's land­ed so far this year.
Hopes of help­ing open a new chap­ter in can­cer ther­a­py with their brand of high­ly per­son­al­ized neoanti­gen vac­cines — along with plen­ty of in­sid­er sup­port — got them out of the gate on Nas­daq at $16 a share — land­ing in the mid­dle of the range with a $100 mil­lion raise.
The biotech will start trad­ing to­day as $NT­GN.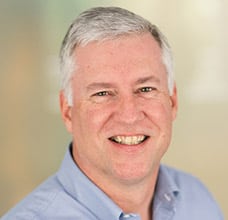 Hugh O'Dowd
This is the lat­est in a re­mark­ably in­tense hot streak for biotech, with record num­bers of drug de­vel­op­ers hus­tling in­to a mar­ket that has proven to be high­ly ac­cept­ing of these new, risky ven­tures. Neon's IPO marks the 30th so far this year, with one more to go to match the record for all of last year.
That should come soon with sev­er­al more biotechs ready to com­plete their S-1 march any day now. If the in­dus­try main­tains this pace — and it's de­bat­able that that is pos­si­ble — biotech could sur­pass the 66-IPO high-wa­ter mark etched in 2014.
Neon has spent more than $110 mil­lion to get to this stage, fol­low­ing a fa­mil­iar trail. The com­pa­ny was launched by Third Rock with an im­pres­sive ros­ter of sci­en­tif­ic ad­vis­ers at top in­sti­tu­tions, helmed by in­dus­try vet Hugh O'Dowd, and push­ing a cut­ting-edge tech­nol­o­gy to de­feat can­cer — with a new ap­proach that aims to over­come years of set­backs with the first gen­er­a­tion of off-the-shelf can­cer vac­cines.
Over the start­up pe­ri­od, Neon has been de­vel­op­ing its first pep­tide-based in­di­vid­u­al­ized can­cer vac­cines, work­ing with the mu­ta­tions present in each case. Their work has steered them to­ward a set of can­cers like non-small cell lung can­cer, which have a high mu­ta­tion bur­den and a rich set of in­di­vid­ual anti­gen tar­gets to se­lect from.