NeuEx­cell strikes deal with Fu­ji­film for stroke gene ther­a­py; J&J ex­pands in Ire­land
In an ef­fort to ad­vance a gene ther­a­py to treat is­chemic cor­ti­cal stroke, Fu­ji­film Diosynth Biotech­nolo­gies and NeuEx­cell Ther­a­peu­tics have reached an agree­ment to pro­duce drug sub­stance in Col­lege Sta­tion, TX.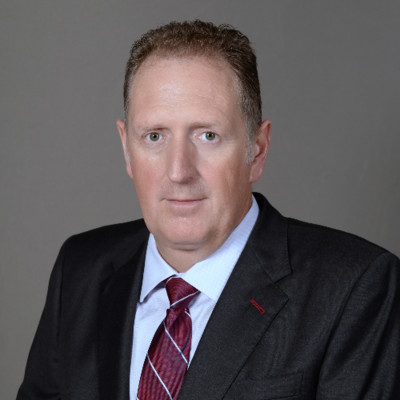 Ger­ry Far­rell
Fu­ji­film will do so un­der an ac­cel­er­at­ed time­line for NeuEx­cell's first-in-hu­man clin­i­cal stud­ies of NXL-001.
Ger­ry Far­rell, the COO of Fu­ji­film, says that the deal shows the com­pa­ny is able to work with com­pa­nies of all sizes.
"We are proud and de­light­ed to have been se­lect­ed by NeuEx­cell as the man­u­fac­tur­ing part­ner for their NXL-001 can­di­date. It is an hon­or for FDB to play a role help­ing to bring a treat­ment to pa­tients around the world who suf­fer from is­chemic cor­ti­cal stroke," he said in a state­ment."
NeuEx­cell is based out of Penn­syl­va­nia and is fo­cused on neu­rode­gen­er­a­tive dis­eases and the cen­tral ner­vous sys­tem. Its pipeline has in­ves­ti­ga­tion­al ther­a­pies for stroke, Hunt­ing­ton's dis­ease, ALS, Alzheimer's and Parkin­son's dis­ease.
Fu­ji­film has es­tab­lished it­self as a key play­er in the gene ther­a­py pro­duc­tion plan, as it doled out $850 mil­lion in Ju­ly in­to US and UK lo­ca­tions to in­crease ca­pac­i­ty. Those ex­pan­sions will start in 2023, and brought the to­tal amount of mon­ey in­vest­ed in its CD­MO wing to $5.5 bil­lion in the past 10 years, in­clud­ing a $76 mil­lion in­crease in­to its Wa­ter­town, MA site that in­cludes eight clean­rooms and 40,000 square feet to be opened in 2022. It al­so opened a $2 bil­lion plant in Hol­ly Springs, NC, set to be op­er­a­tional by 2025.
J&J ex­pands in Ire­land
About 180 new jobs are com­ing to Cork, Ire­land, as J&J has an­nounced the ex­pan­sion of its man­u­fac­tur­ing site that's been in op­er­a­tion since 2005.
The com­pa­ny has sub­mit­ted an ap­pli­ca­tion for a €150 mil­lion ex­pan­sion in Ringask­id­dy that will up the size by 8,202 square feet. The site is ded­i­cat­ed to man­u­fac­tur­ing prod­ucts that treat rheuma­toid arthri­tis, pso­ri­a­sis and can­cer, though it isn't clear ex­act­ly which drugs are man­u­fac­tured there.
J&J fin­ished an ex­pan­sion at the site in 2019, adding more than 205,000 square feet of ca­pac­i­ty and an­oth­er 200 jobs.