Neu­ral­stem's lead drug crum­bles in PhII, adding to a litany of fail­ures for de­pres­sion drugs and blast­ing shares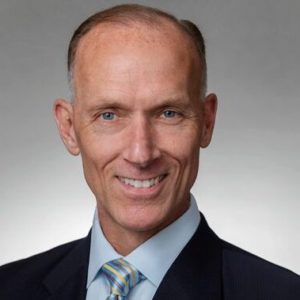 Rich Daly
Neu­ral­stem $CUR says its Phase II study of the ex­per­i­men­tal de­pres­sion drug NSI-189 — its lead ther­a­py in the pipeline — failed to hit the pri­ma­ry end­point, adding an­oth­er flop to a field that has been stig­ma­tized by reg­u­lar fail­ures and evis­cer­at­ing the biotech's stock.
The drug did not hit a sta­tis­ti­cal­ly sig­nif­i­cant goal for re­duc­ing symp­toms of de­pres­sion based on the well known MADRS test. A sec­ondary end­point based on the Hamil­ton De­pres­sion Rat­ing Scale was al­so missed, though the com­pa­ny not­ed it was "di­rec­tion­al­ly pos­i­tive." A sec­ond sec­ondary for a pa­tient ques­tion­naire did achieve sta­tis­ti­cal sig­nif­i­cance, though bare­ly, with a p-val­ue of 0.044.
Shares plunged 58% for the small biotech, oblit­er­at­ing the $67 mil­lion mar­ket cap it start­ed the day with.
Mau­r­izio Fa­va at Mass Gen­er­al, the prin­ci­ple in­ves­ti­ga­tor, said he was en­cour­aged by the da­ta. He not­ed: "NSI-189 is a nov­el small mol­e­cule that has shown a po­ten­tial sig­nal of ef­fi­ca­cy in this tri­al. We are en­cour­aged by its emerg­ing clin­i­cal pro­file, and con­tin­u­ing the clin­i­cal eval­u­a­tion of NSI-189 to pur­sue its full po­ten­tial is war­rant­ed."
De­pres­sion was once a big field in drug R&D, but a long se­quence of fail­ures, of­ten dri­ven by a high place­bo re­sponse, has pushed a num­ber of promi­nent play­ers like As­traZeneca out of the field.
CEO Rich Daly says it's now time to an­a­lyze the da­ta and see how it wants to pro­ceed. Failed Phase II de­pres­sion drugs, though, don't have a great track record.