Neu­ro­crine is beef­ing up its pipeline, splurg­ing $50M on rights to an epilep­sy drug
Neu­ro­crine has stepped up with $50 mil­lion in cash and a bun­dle of biobucks to bag rights to an ear­ly-stage epilep­sy drug out of Xenon Phar­ma­ceu­ti­cals.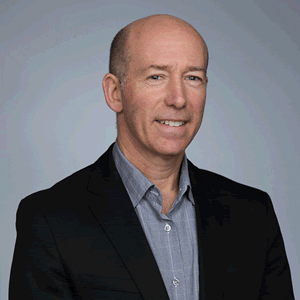 Si­mon Pim­stone
Neu­ro­crine $NBIX is fork­ing over the cash in an up­front and eq­ui­ty stake in ex­change for an ex­clu­sive li­cense to XEN901, a Nav1.6 sodi­um chan­nel in­hibitor. The deal al­so cov­ers pre­clin­i­cal drugs in the same path­way along with dual Nav1.2/1.6 in­hibitors.
Then there's an­oth­er $25 mil­lion near-term pay­ment based on an FDA ac­cep­tance of their IND. And Xenon $XENE is hang­ing on to an opt-in on the re­search costs that would sig­nif­i­cant­ly broad­en their roy­al­ty take — if ap­proved.
There's plen­ty still on the ta­ble, with the part­ners agree­ing to $1.7 bil­lion for their all-in­clu­sive mile­stone pay­ments based on the prospect of a suc­cess.
Xenon CEO Si­mon Pim­stone gave the deal an en­thu­si­as­tic thumbs up, adding that they'll be spend­ing the mon­ey to beef up their own pipeline build­ing projects.