Neu­ro­science biotech led by for­mer Pfiz­er crew wins $17M to tar­get tox­ic tau
With big phar­ma play­ers march­ing out of the dis­as­ter-prone field of neu­ro­sciences one-by-one, small biotechs are pick­ing up the tab.
Cam­bridge, Mass­a­chu­setts-based Pin­teon Ther­a­peu­tics is the lat­est ini­tia­tive. The com­pa­ny, found­ed in 2014, is de­vel­op­ing a tau an­ti­body to ad­dress an ar­ray of neu­rode­gen­er­a­tive dis­or­ders. On Thurs­day, it un­veiled $17 mil­lion in se­ries A fund­ing from Morn­ing­side Ven­tures.
Its ex­per­i­men­tal drug PNT001 tar­gets a tox­ic con­for­ma­tion of tau, called cis-pT231 tau, which en­cour­ages the ab­nor­mal ag­gre­ga­tion of tau pro­teins in neu­rons. The ac­cu­mu­lat­ed tau cre­ates neu­rofib­ril­lary tan­gles, which cause neu­ronal death, thwart com­mu­ni­ca­tion and im­pair mem­o­ry and learn­ing.
The biotech is hop­ing the drug could po­ten­tial­ly tack­le tau-dri­ven dis­eases, such as chron­ic trau­mat­ic en­cephalopa­thy, trau­mat­ic brain in­jury, pro­gres­sive supranu­clear pal­sy and maybe even Alzheimer's.
The quest for treat­ments to pre­vent and treat Alzheimer's, the most com­mon form of de­men­tia, is lit­tered with fail­ure. For long, re­searchers were par­tial to the amy­loid hy­poth­e­sis, which sug­gests that tar­get­ing be­ta-amy­loid plaques that col­lect be­tween neu­rons and dis­rupt cell func­tion could make a ma­te­r­i­al im­pact on the pro­gres­sion of the dis­ease.
How­ev­er, set­back af­ter set­back seem­ing­ly put the nail in the amy­loid cof­fin ear­li­er this year af­ter Bio­gen, one of the last flag bear­ers of the the­o­ry ac­knowl­edged their fail­ure. But in a dra­mat­ic twist last week, Bio­gen in­di­cat­ed it had res­ur­rect­ed its faith in the amy­loid the­o­ry, at least in a sub­set of pa­tients, fol­low­ing a pro­tract­ed pe­ri­od of da­ta min­ing.
Mean­while, re­searchers are al­so look­ing at tau. Ini­tial­ly, an­ti-tau ther­a­pies were fo­cused on in­hibit­ing ki­nas­es or tau ag­gre­ga­tion, or on sta­bi­liz­ing mi­cro­tubules (which help guide nu­tri­ents and mol­e­cules from the cell body to the ax­on and den­drites) — but most of these ap­proach­es have been aban­doned due to tox­i­c­i­ty or a lack of ef­fi­ca­cy, or both. Sci­en­tists are now look­ing at de­vel­op­ing tau-tar­get­ing im­munother­a­pies.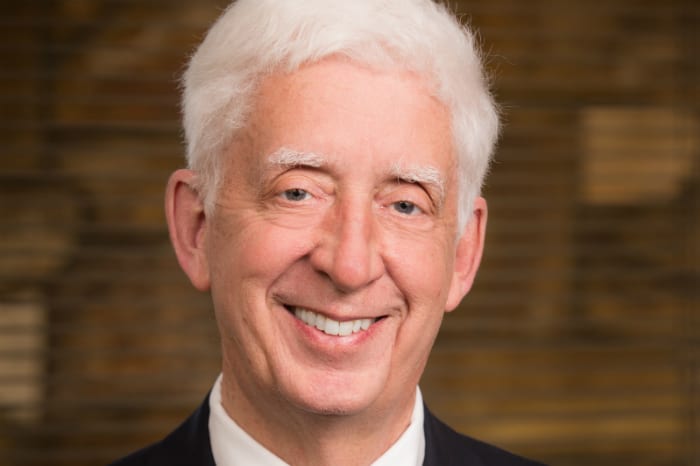 Lar­ry Alt­stiel
"If we talk about the de­vel­op­ment of Alzheimer's dis­ease, ob­vi­ous­ly this is a chal­lenge. To call it a chal­lenge is an un­der­state­ment, to be sure," said Pin­teon's chief med­ical of­fi­cer Lar­ry Alt­stiel, who has for­mer­ly worked in the neu­ro­sciences di­vi­sions at Pfiz­er and Eli Lil­ly.
"One of the rea­sons that we're in­ter­est­ed in tau is that we know that the cog­ni­tive de­cline in Alzheimer's dis­ease is di­rect­ly re­lat­ed to the ex­tent of tau de­po­si­tion."
Pin­teon has on­ly just kicked off its phase I study in healthy vol­un­teers, which is de­signed to test the safe­ty, tol­er­a­bil­i­ty, and phar­ma­co­ki­net­ics of PNT001. There will be an­oth­er set of ear­ly-stage as­cend­ing dose stud­ies in one or more pa­tient pop­u­la­tions to de­ter­mine a dose where the cere­bral spinal flu­id con­cen­tra­tion (CSF) of the drug could be con­sid­ered po­ten­tial­ly ef­fec­tive.
"When we get the ap­pro­pri­ate CSF con­cen­tra­tion from our phase one stud­ies we'll move in­to a (tau-dri­ven) dis­ease pop­u­la­tion and the choice of that pop­u­la­tion is re­al­ly go­ing to be da­ta-dri­ven," Alt­stiel said.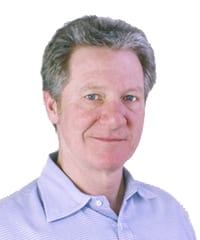 Mar­tin Jef­son
The pro­ceeds from the se­ries A have large­ly been uti­lized in pre­clin­i­cal de­vel­op­ment of the com­pound, Pin­teon chief Mar­tin Jef­son, who led CNS re­search at Pfiz­er, not­ed in an in­ter­view with End­points News.
"We're go­ing to need ad­di­tion­al funds and we're be­gin­ning to now ap­proach both Morn­ing­side as well as ad­di­tion­al in­vestors to put to­geth­er a fol­low on round to sup­port the com­ple­tion of phase I stud­ies and prepa­ra­tion for phase II."
Three months af­ter Am­gen fold­ed up a late-stage Alzheimer's study of their failed No­var­tis-part­nered BACE in­hibitor, the large drug­mak­er on Wednes­day an­nounced its ex­it from neu­ro­sciences. Pfiz­er de­sert­ed the field ear­ly last year, spin­ning out a start­up, Cerev­el, which Bain elect­ed to fund.