New Chi­nese VC leads $10M round for a Har­vard spin­out look­ing to in­dus­tri­al­ize platelet man­u­fac­tur­ing
A new Chi­nese ven­ture group look­ing to bridge ther­a­peu­tics in­to the big Asian mar­ket led a $10 mil­lion start­up round for a Boston-based biotech up­start that is look­ing to in­dus­tri­al­ize the hu­man platelet-mak­ing process.
Spun out of the labs of Joseph Ital­iano and Jonathon Thon at Brigham and Women's Hos­pi­tal and Har­vard, Platelet Bio­Gen­e­sis now has the cash to do the pre­clin­i­cal work on a new process to man­u­fac­ture platelets, rou­tine­ly used for can­cer pa­tients or af­ter surgery.
Cur­rent­ly sourced from donors, with a shelf life of just a few days, the in­ves­ti­ga­tors have de­vel­oped a tech­nol­o­gy that mim­ics the way the hu­man body cre­ates platelets. And they be­lieve if they do it right, they can sell in­to a large mar­ket that would wel­come a re­li­able source of re­place­ment platelets.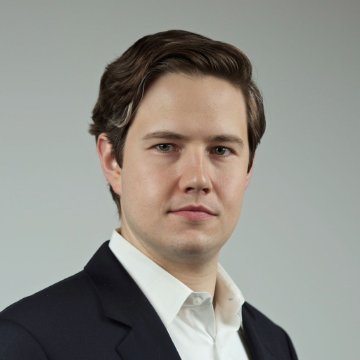 Sven Karls­son
"The use of platelets is se­vere­ly lim­it­ed by a lack of donors, their lim­it­ed vi­able shelf-life of two days, and po­ten­tial bac­te­r­i­al/vi­ral con­t­a­m­i­na­tion," says Sven Karls­son, the co-founder and chief busi­ness of­fi­cer.
The $10 mil­lion, says Thon, "will al­low us to re­peat in­ves­ti­ga­tion­al new drug-en­abling stud­ies and es­tab­lish a scal­able in­dus­tri­al process to man­u­fac­ture clin­i­cal grade platelets."
Some of that mon­ey is com­ing from Qim­ing US Health­care Fund, which a few months ago filed doc­u­ments with the SEC in­di­cat­ing that it is rais­ing $125 mil­lion for its new fund as the home of­fice in Chi­na man­ages $2.7 bil­lion in as­sets. Qim­ing is get­ting more di­rect­ly in­volved in the US at the same time Shang­hai-based LYFE Cap­i­tal dives deep­er here and WuXi just merged in­to a new group with am­bi­tious plans in North Amer­i­ca. You can ex­pect to see more mon­ey flow­ing in­to US biotechs as Chi­nese com­pa­nies get busy in-li­cens­ing new prod­ucts.
Qim­ing US Health­care Fund led the round in a syn­di­cate that in­clud­ed Vi­vo Cap­i­tal, VI Ven­tures, Ade­na Part­ners, eCoast An­gels and oth­ers.