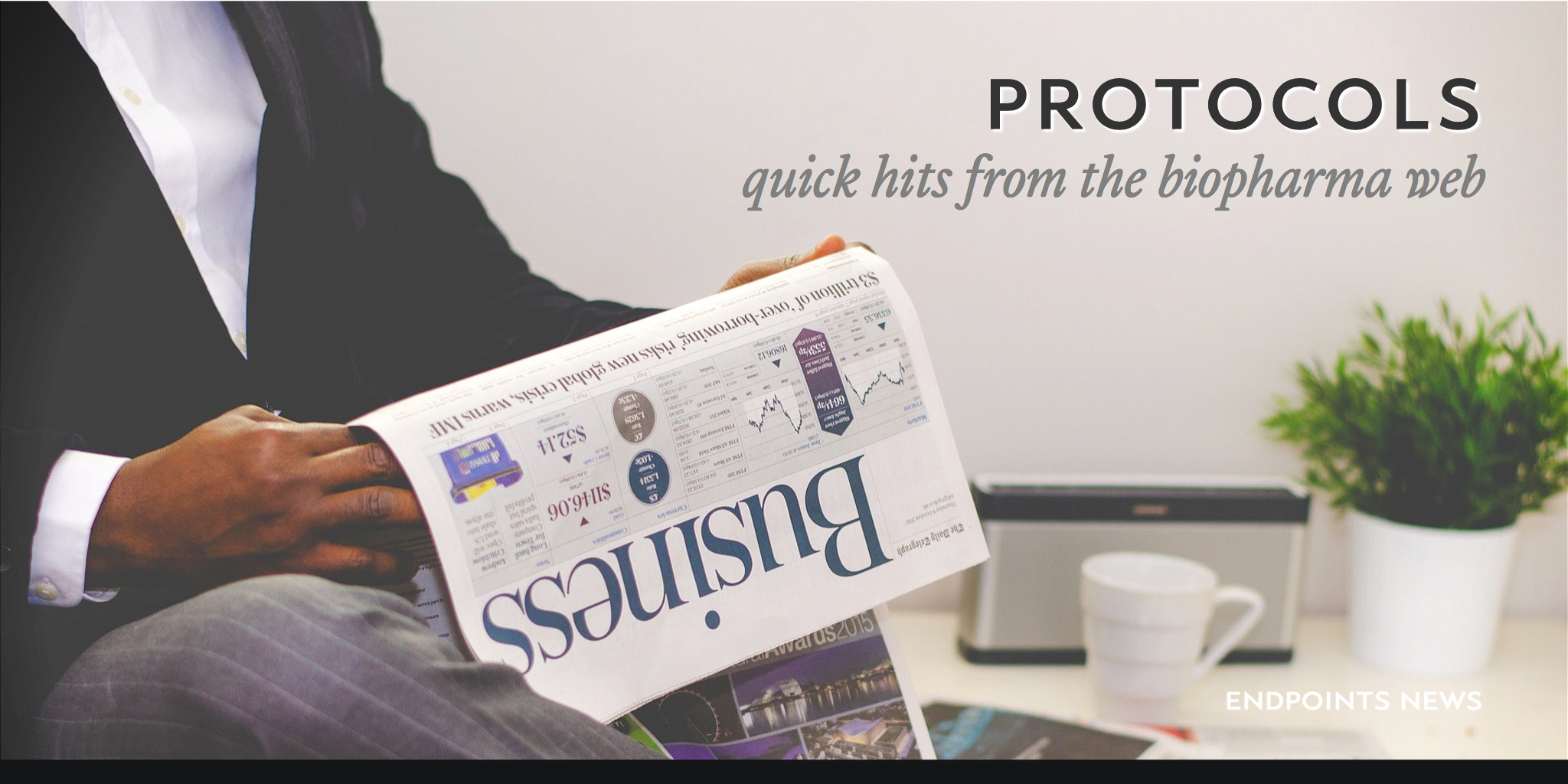 New co-CEO named at WuXi; Bris­tol-My­ers gets pri­or­i­ty re­view for myelo­ma com­bo fea­tur­ing Em­plic­i­ti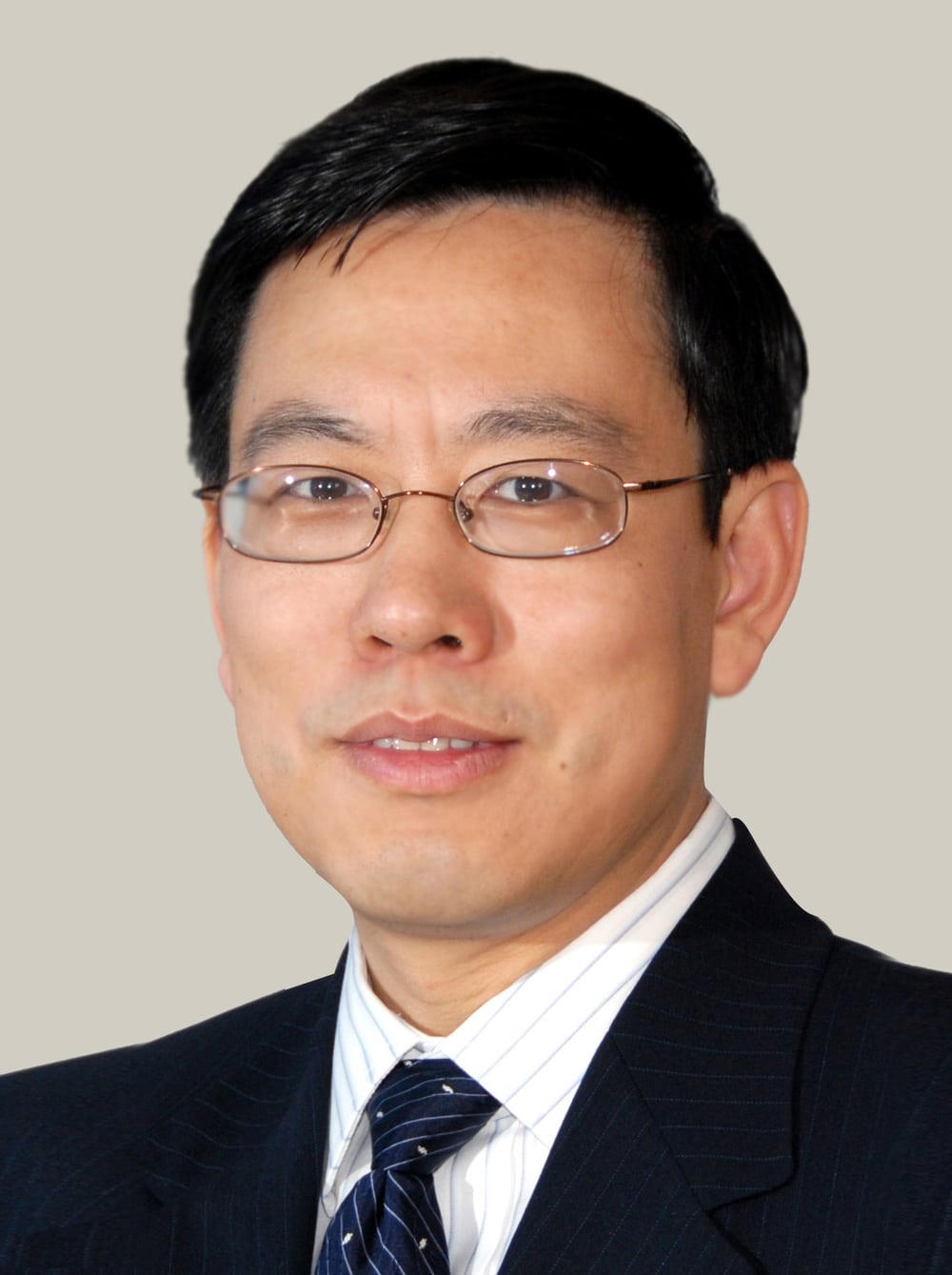 Ed­ward Hu
→ Over the last 11 years, Ed­ward Hu has been COO, CFO and chief in­vest­ment of­fi­cer at WuXi AppTec. Now he's been named co-CEO, with a spe­cial re­spon­si­bil­i­ty for small mol­e­cule drug dis­cov­ery, de­vel­op­ment, man­u­fac­tur­ing ser­vices, drug and med­ical de­vice test­ing ser­vices, plus some. He's re­tain­ing his CFO re­spon­si­bil­i­ties for now un­til a re­place­ment is se­lect­ed. And Hu will con­tin­ue to re­port to com­pa­ny founder Ge Li, who's been chiefly re­spon­si­ble for the rapid growth of the big Chi­na-based com­pa­ny.
→ Italy's Dom­pé has got­ten the green light to mar­ket its top­i­cal eye drop in the US. Ox­er­vate, which treats a rare dis­ease called neu­rotroph­ic ker­ati­tis, con­tains a re­com­bi­nant form of the hu­man nerve growth fac­tor ce­negermin. Across two stud­ies, 70% of pa­tients treat­ed with the drug achieved com­plete corneal heal­ing in eight weeks, com­pared with 28% in the con­trol arm. "While the preva­lence of neu­rotroph­ic ker­ati­tis is low, the im­pact of this se­ri­ous con­di­tion on an in­di­vid­ual pa­tient can be dev­as­tat­ing," said Wi­ley Cham­bers, an oph­thal­mol­o­gist in the FDA's Cen­ter for Drug Eval­u­a­tion and Re­search, re­fer­ring to com­mon symp­toms like eye pain, in­flam­ma­tion and wa­tery eyes. "In the past, it has of­ten been nec­es­sary to turn to sur­gi­cal in­ter­ven­tions; these treat­ments are usu­al­ly on­ly pal­lia­tive in this dis­ease. To­day's ap­proval pro­vides a nov­el top­i­cal treat­ment and a ma­jor ad­vance that of­fers com­plete corneal heal­ing for many of these pa­tients."
→ The FDA is giv­ing Bris­tol-My­ers Squibb $BMY a push as it seeks to ex­pand us­age of Em­plic­i­ti in re­lapsed/re­frac­to­ry mul­ti­ple myelo­ma. With the new pri­or­i­ty re­view, the com­pa­ny will get a fi­nal de­ci­sion by the end of the year on its com­bo use of Em­plic­i­ti, Cel­gene's po­ma­lido­mide (Po­m­a­lyst, or Im­novid, de­pend­ing on where you are) and a low dose of the steroid dex­am­etha­sone. Bris­tol-My­ers, which is co-de­vel­op­ing the drug with Ab­b­Vie, filed the sup­ple­men­tal bi­o­log­ics li­cense ap­pli­ca­tion based on a Phase II study that showed adding Em­plic­i­ti to po­ma­lido­mide and dex­am­etha­sone — the cur­rent stan­dard of care — boost­ed me­di­an pro­gres­sion-free sur­vival by a no­table mar­gin.