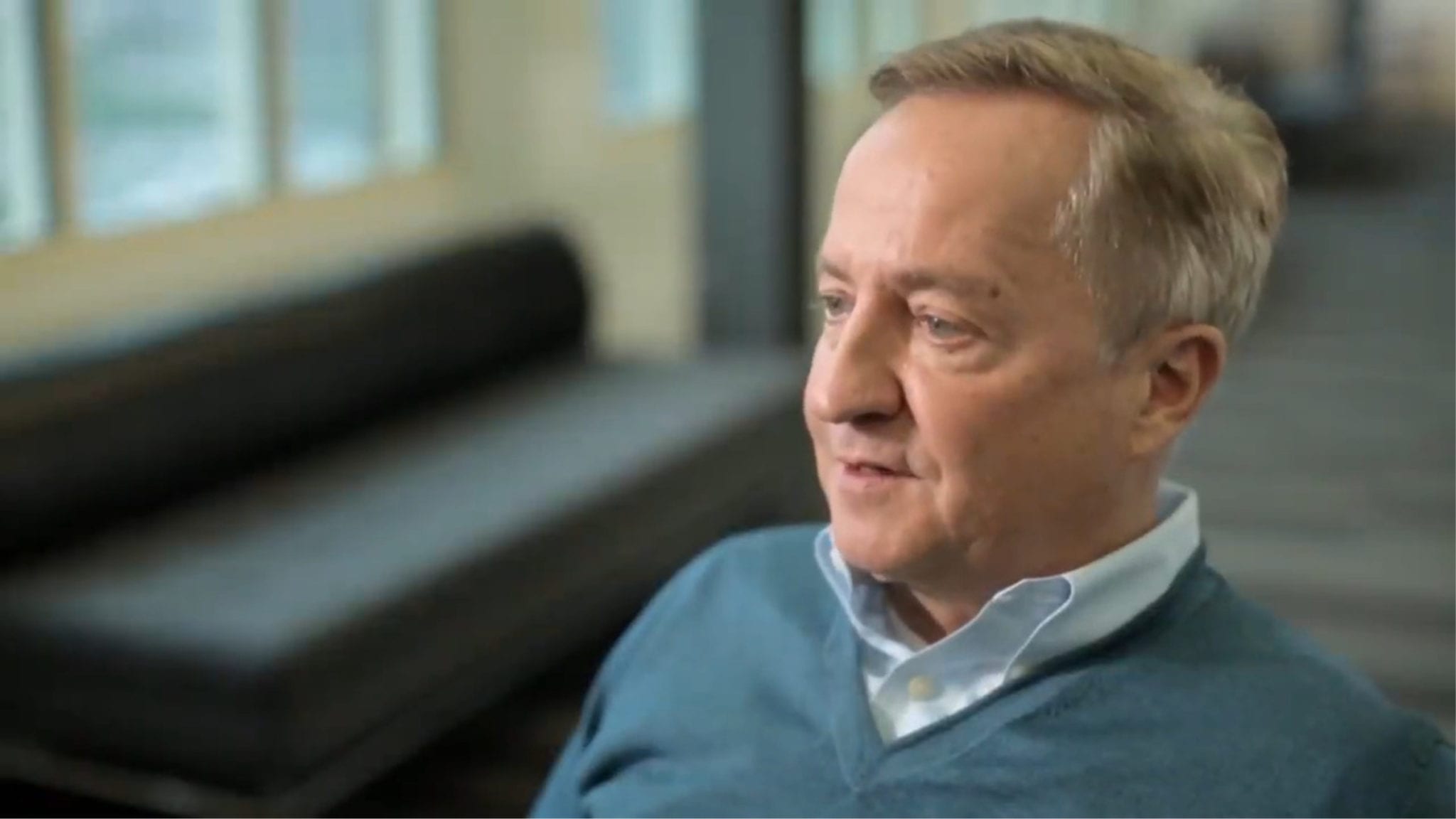 JJ Bienaimé, BioMarin CEO (Via YouTube)
New da­ta show Bio­Mar­in's trou­bled he­mo­phil­ia gene ther­a­py con­tin­ues to fade, open­ing room for ri­vals
The ef­fects of Bio­Marin's vaunt­ed gene ther­a­py for he­mo­phil­ia A are con­tin­u­ing to fade in the ear­li­est treat­ed pa­tients, re­new­ing ques­tions about the long-term prospects for a drug the com­pa­ny had billed as a one-time cure.
At the In­ter­na­tion­al So­ci­ety on Throm­bo­sis and Haemosta­sis meet­ing Wednes­day, Bio­Marin an­nounced that, af­ter five years, the first sev­en pa­tients treat­ed with the ther­a­py's high dose ex­pressed a me­di­an of just 8.2% the amount of fac­tor VI­II that a healthy per­son would. That's a small frac­tion of the 60.3% ex­pres­sion pa­tients saw one year af­ter re­ceiv­ing the ther­a­py, known as val­rox.
Bio­Marin high­light­ed — as they have be­fore — that de­spite the wan­ing lev­els of pro­tein, pa­tients were still large­ly symp­tom-free. The ther­a­py re­duced the an­nu­al­ized bleed­ing rate by 95% among six of the pa­tients, and even in year 5, six of the sev­en pa­tients had no bleed­ing events at all.
He­mo­phil­ia A pa­tients are miss­ing a func­tion­al copy Fac­tor VI­II, a clot­ting pro­tein es­sen­tial for stop­ping bleed­ing. But as with sick­le cell and many ge­net­ic dis­eases now be­ing tar­get­ed by gene ther­a­pies, re­searchers don't ac­tu­al­ly have to get pa­tients to com­plete nor­mal ex­pres­sion in or­der to al­le­vi­ate symp­toms and al­low peo­ple to lead healthy lives; of­ten a frac­tion will do.
Pre­cise­ly how large a frac­tion, though, re­mains un­known, and Bio­Marin's dwin­dling lev­els have raised flags with reg­u­la­tors. Last year, in a sur­prise move, the FDA re­ject­ed the com­pa­ny's ap­pli­ca­tion for ap­proval, say­ing they would need to see more dura­bil­i­ty da­ta be­fore al­low­ing Bio­Marin to put the drug on the mar­ket.
Dura­bil­i­ty is a greater con­cern with mod­ern gene ther­a­pies than it is for oth­er med­i­cines. Pa­tients can on­ly be dosed once, giv­ing re­searchers on­ly a sin­gle shot to cure the dis­ease. And the com­pa­ny's CEO JJ Bi­en­aimé has promised to price val­rox as if it were a cure: be­tween $2 mil­lion and $3 mil­lion per year.
The new da­ta, though, show that gene ex­pres­sion has steadi­ly de­clined year-to-year, un­der­scor­ing con­cerns that it could one day drop be­low lev­els that are ther­a­peu­ti­cal­ly rel­e­vant and keep pa­tients off of trans­fu­sions.
Those fears may not pre­vent Bio­Marin from ob­tain­ing ap­proval. The com­pa­ny ex­pects to have two-year da­ta from its Phase III tri­al in ear­ly 2022, at which point they would like­ly re­file with the FDA.
It could, how­ev­er, dras­ti­cal­ly di­min­ish the ther­a­py's ben­e­fit for pa­tients and how much mon­ey Bio­Marin can make. With oth­er he­mo­phil­ia A gene ther­a­pies al­so near­ing ap­proval, pa­tients may wait for some­thing that looks clos­er to a one-time cure.