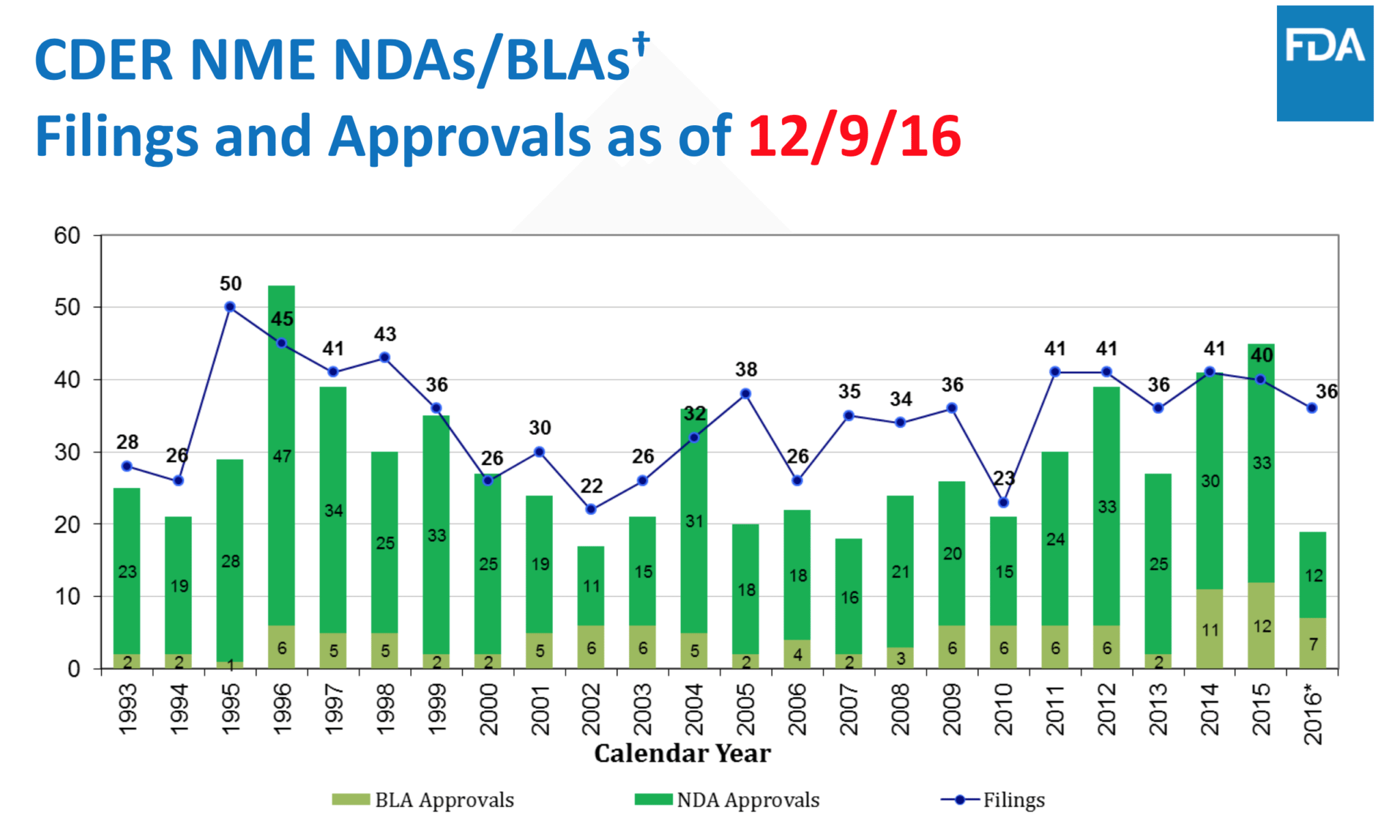 The FDA's John Jenkins has one more annual review on new drug approvals before he retires as director of the Office of New Drugs. And it's not a pretty picture.
After tracking surging new drug approvals for much of the past 5 years, which helped alleviate concerns about the industry's overall R&D productivity rate, the agency posted only 19 new BLAs and NDAs in 2016 — a low the agency hasn't seen since the bad old days of 2007.
The reason for the sudden plunge, Jenkins explains in his presentation, has to do with the fact that the FDA sped up 5 approvals, shifting them from 2016 up into 2015.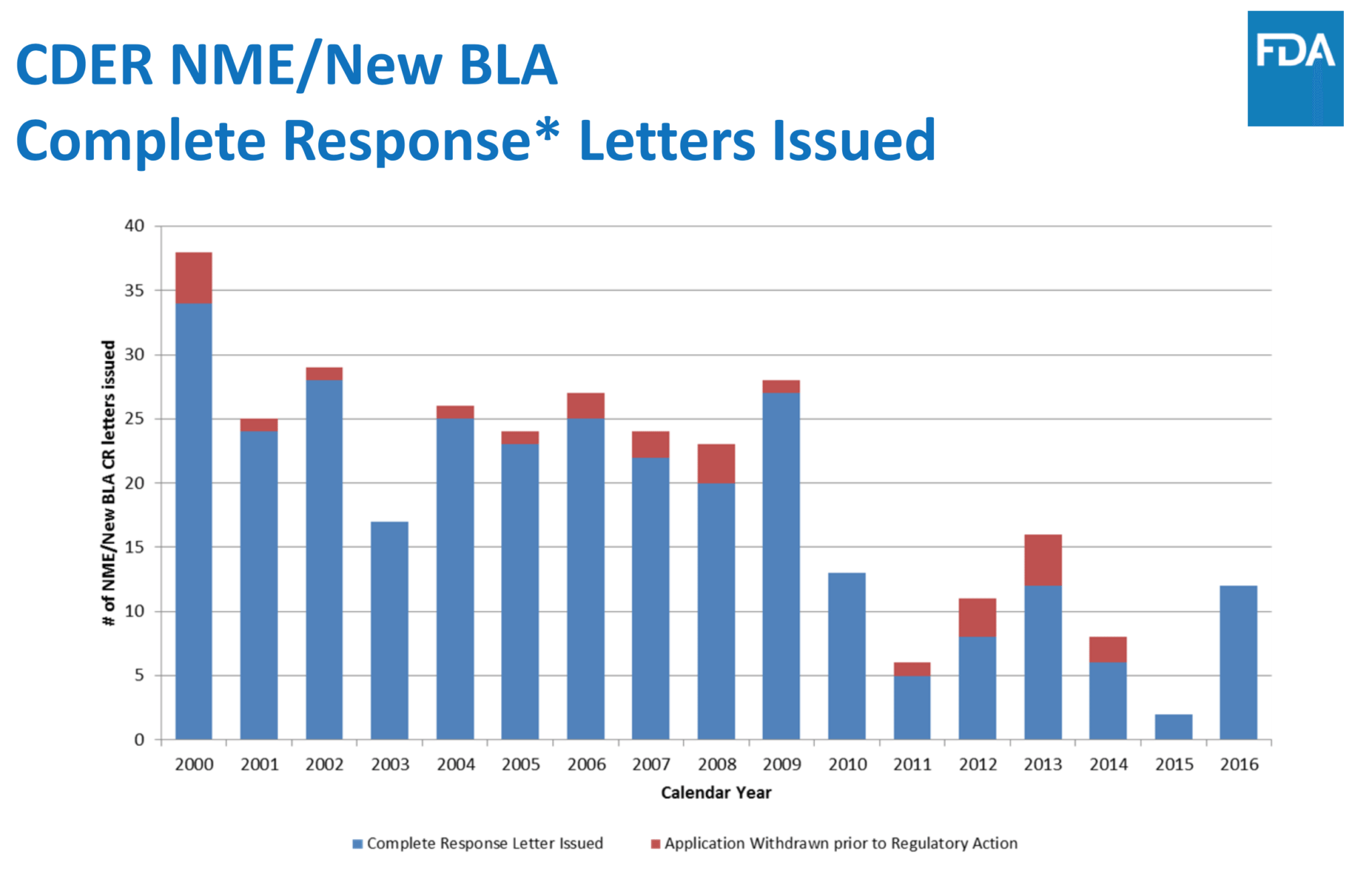 There were also fewer applications this year and its number of rejections, or CRLs, spiked after hitting a record low in 2015. Several of those CRLs cited manufacturing problems rather than issues with the drugs.
The FDA has made a big point of moving quickly on new drug applications, and Jenkins made sure to highlight the agency's track record, with two-thirds of the new approvals coming through on a priority timetable. Close to a third of the new approvals also came with breakthrough drug designations. And 42% of the BTDs issued so far are in cancer and hematology, by far the largest number for any of the categories the FDA has. Metabolics, meanwhile, accounts for only 2% of the BTDs.
Regulatory speed, though, won't be much help to an industry that can't find enough new drugs to replace the old ones facing generic competition. Deloitte's analysts picked up on that with its own take on R&D productivity among the Big 12, which is growing steadily worse.
When the best co in the industry only launches 2 drugs/yr, many <1/4 of that, this may be just a cycle thing… But, model always imperfect… https://t.co/vZm0kqGs8b

— IDEA Pharma (@ideapharma) December 14, 2016
---
The best place to read
Endpoints News

? In your inbox.

Comprehensive daily news report for those who discover, develop, and market drugs. Join 51,300+ biopharma pros who read Endpoints News by email every day.

Free Subscription
---
---
---