New Jer­sey dan­gles tax sav­ings in front of Te­va in bid to bag US HQ as re­vamp costs 200-plus jobs
In tur­moil lies op­por­tu­ni­ty. And that may play out well for the New Jer­sey bio­phar­ma in­dus­try.
The state eco­nom­ic de­vel­op­ment group has laid out $40 mil­lion in tax sav­ings to tempt Te­va in­to mov­ing its US head­quar­ters to a 345,000-square-foot space space at 400 In­ter­pace Park­way in Par­sip­pa­ny.
Ac­cord­ing to a re­port in NJBIZ, the state is look­ing for Te­va to bring in 843 jobs, adding them to the more than 200 al­ready in place in Par­sip­pa­ny.
A Te­va spokesper­son tells me:
We are pleased that the NJ Eco­nom­ic De­vel­op­ment Au­thor­i­ty Di­rec­tors ap­proved an of­fer of in­cen­tives to Te­va. How­ev­er, Te­va will not com­ment fur­ther on the lo­ca­tion un­til a fi­nal de­ci­sion is reached on the NJ Tax in­cen­tives.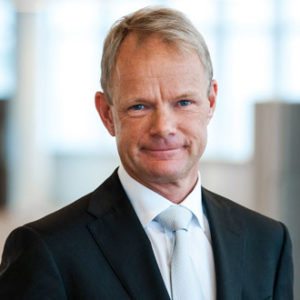 Kåre Schultz
Te­va, of course, is un­der­go­ing a dra­con­ian shake­up un­der new CEO Kåre Schultz, who has out­lined gen­er­al plans to carve out $3 bil­lion in spend­ing at the Is­rael-based com­pa­ny. That led to WARN no­tices in Penn­syl­va­nia in Jan­u­ary cov­er­ing more than 200 jobs that are be­ing axed in and around their cur­rent HQ in North Wales, PA. And more may fol­low.
Al­to­geth­er Schultz plans to close dozens of fa­cil­i­ties around the world, shut­ting close to half of the 80 sites they own. And 14,000 jobs are on the chop­ping block.
Those tax cuts New Jer­sey is dan­gling in front of Te­va are con­di­tion­al on pre­serv­ing 1,000 jobs. And if Te­va goes for it, as they con­sid­er con­sol­i­dat­ing their US op­er­a­tions un­der one roof, New Jer­sey be­lieves that re­lo­ca­tion will be worth a net ben­e­fit of $247 mil­lion over 20 years — which is more or less in­fin­i­ty in the phar­ma busi­ness.
Ac­cord­ing to the Philadel­phia Busi­ness Jour­nal, the com­pa­ny has about 2,000 staffers scat­tered around Penn­syl­va­nia. There's no fi­nal word on how many are ex­pect­ed to make it through the re­struc­tur­ing with their jobs in­tact.