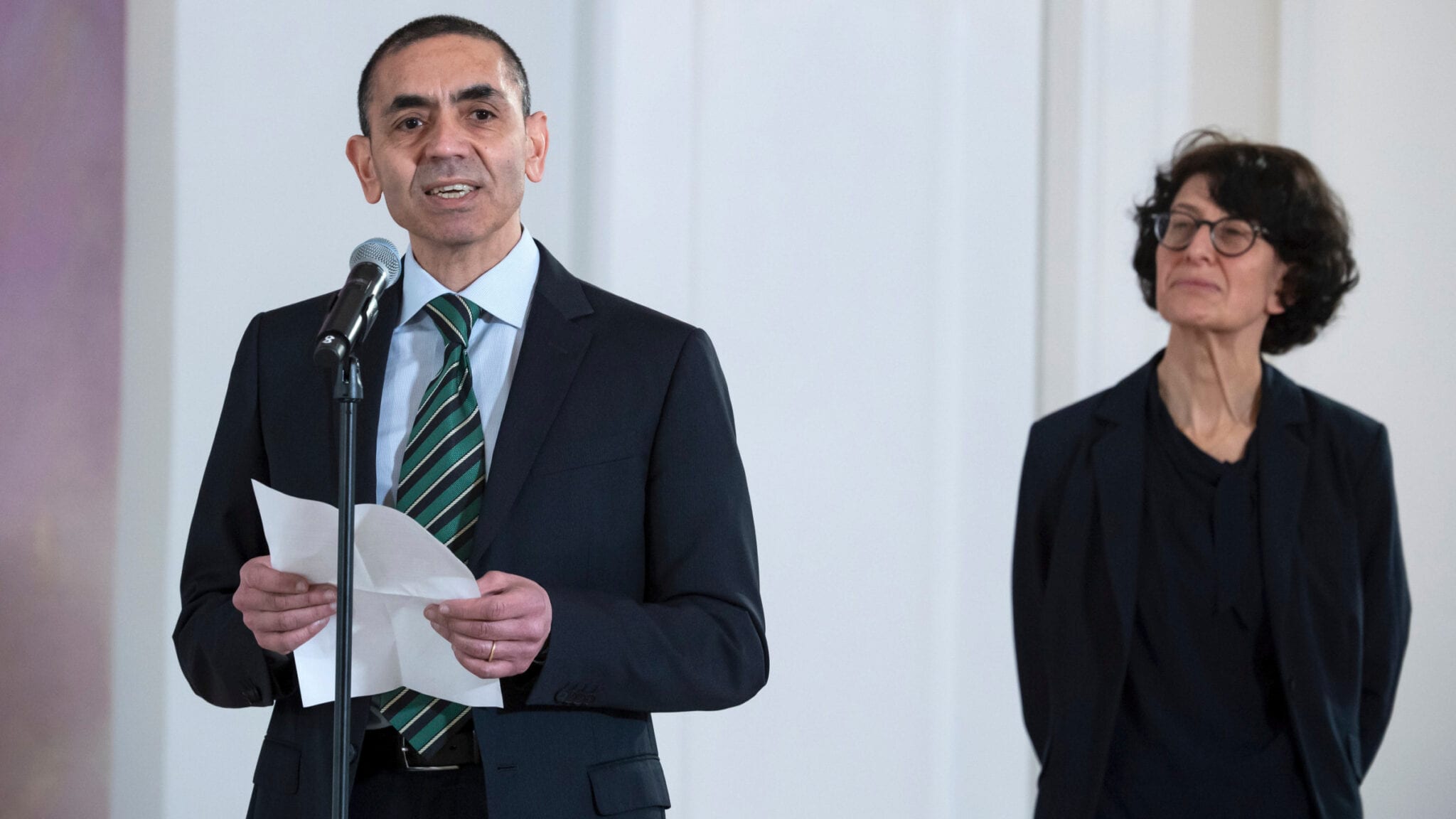 Ugur Sahin (L) and Özlem Türeci (Bernd von Jutrczenka/picture-alliance/dpa/AP Images)
New Pfiz­er/BioN­Tech Covid vac­cine da­ta in teens show strong pro­tec­tion, lin­ing up sBLA fil­ing
Pfiz­er and BioN­Tech are plan­ning to file for full ap­proval of their Covid-19 vac­cine for all of those over the age of 12 af­ter they said longer-term analy­sis of the vac­cine in teens con­tin­ued to show strong pro­tec­tion against symp­to­matic cas­es of Covid-19 more than four months af­ter the sec­ond dose.
With no se­ri­ous safe­ty con­cerns at least 6 months af­ter the sec­ond dose for those ages 12 through 15, the com­pa­nies said the da­ta will form the ba­sis for a planned up­grade from EUA to sup­ple­men­tal Bi­o­log­ics Li­cense Ap­pli­ca­tion (sBLA).
They did not break­down rates of any spe­cif­ic ad­verse events, but said "the ad­verse event pro­file was gen­er­al­ly con­sis­tent with oth­er clin­i­cal safe­ty da­ta for the vac­cine" and that no se­ri­ous safe­ty con­cerns were ob­served.
The analy­sis looked at 2,228 tri­al par­tic­i­pants in the teen tri­al, find­ing that in the place­bo group there were 30 con­firmed symp­to­matic cas­es of Covid and 0 cas­es were in the Pfiz­er-BioN­Tech vac­cine group, cor­re­spond­ing to vac­cine ef­fi­ca­cy of 100% (95% con­fi­dence in­ter­val [CI, 87.5, 100.0]).
"These are the first and on­ly dis­closed longer-term da­ta demon­strat­ing the safe­ty and ef­fi­ca­cy of a COVID-19 vac­cine in in­di­vid­u­als 12 to 15 years of age," Ugur Sahin, CEO of BioN­Tech, said in a state­ment.
The new Pfiz­er da­ta analy­sis comes af­ter Mod­er­na re­cent­ly said the FDA needs more time to re­view the com­pa­ny's vac­cine in teens aged 12 to 17 years old be­cause the agency wants to "eval­u­ate re­cent in­ter­na­tion­al analy­ses of the risk of my­ocardi­tis af­ter vac­ci­na­tion," Mod­er­na said. The com­pa­ny orig­i­nal­ly filed its EUA in this pop­u­la­tion last June, but now says FDA's re­view could take un­til Jan­u­ary 2022.
Mod­er­na's plans to file an EUA re­quest for the pe­di­atric pop­u­la­tion (which it de­fines as 6-11 years of age) will now be pushed back too while the agency com­pletes its ado­les­cent re­view.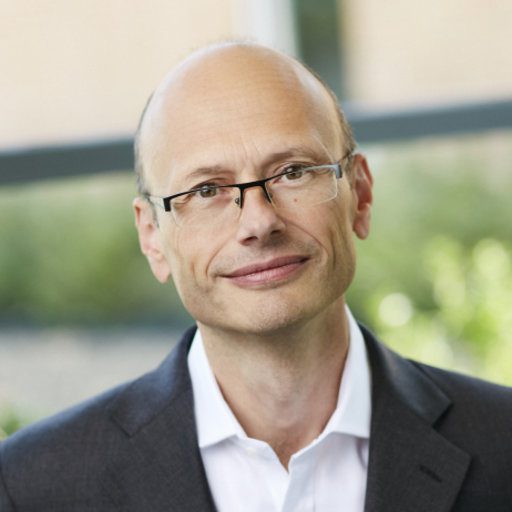 Paul Bur­ton
Mod­er­na's new CMO Paul Bur­ton spoke to re­porters ear­li­er this month, at­tempt­ing to de­fend his com­pa­ny's vac­cine against ques­tions around heart-re­lat­ed risks that ap­pear to be crop­ping up in very rare in­stances among younger men.
The me­dia push comes as the Mod­er­na vac­cine has proven to be over­whelm­ing­ly safe in more than 155 mil­lion in­di­vid­u­als in­ter­na­tion­al­ly. But coun­tries like Fin­land, Swe­den, Nor­way and Den­mark have lim­it­ed use of the Mod­er­na vac­cine to men over the age of 30, as it found the younger men who re­ceived the vac­cine, known in Eu­rope as Spike­vax, had a slight­ly high­er risk of de­vel­op­ing my­ocardi­tis when com­pared to oth­er vac­cines.
For a look at all End­points News coro­n­avirus sto­ries, check out our spe­cial news chan­nel.