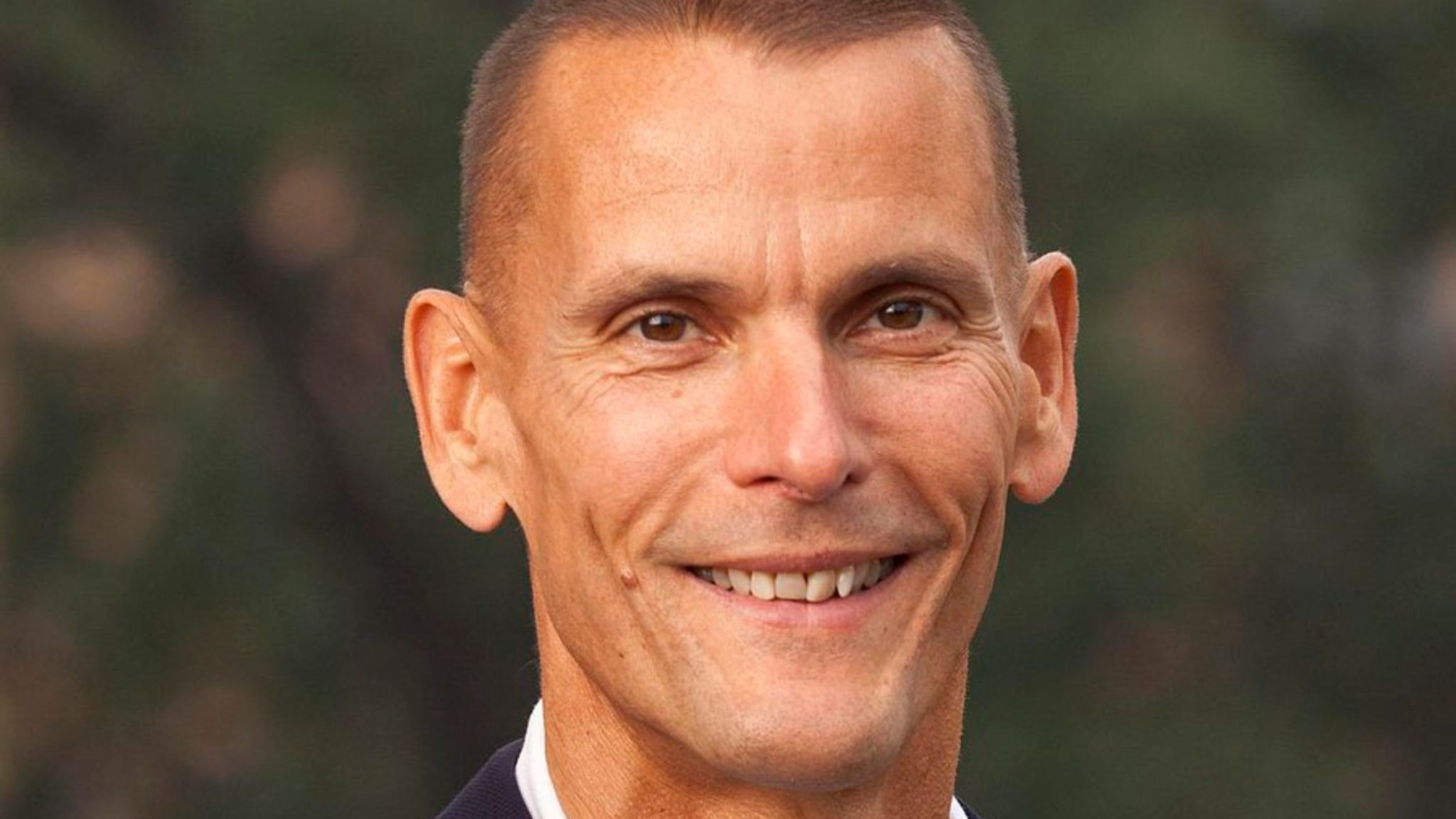 New PhI­II gives Es­pe­ri­on's CEO a chance to push back against a le­gion of crit­ics — but can he win back in­vestors?
Es­pe­ri­on $ES­PR would like to have back its rep for own­ing a cho­les­terol drug de­signed to hit a sweet spot in the mar­ket — with­out any un­sa­vory safe­ty is­sues that could per­suade reg­u­la­tors to re­quire an ex­pen­sive and lengthy car­dio out­comes study ahead of a mar­ket­ing ap­proval.
To that end, CEO Tim Mayleben is rolling out a fresh bat­tery of da­ta from their third piv­otal study of be­mpe­doic acid. And they want you to be­lieve as they do: That the con­sis­tent abil­i­ty to cut LDL — in this case by demon­strat­ing a fa­mil­iar 23% drop, with a 25% low­er­ing in high-sen­si­tiv­i­ty C-re­ac­tive pro­tein — tied in to no new fa­tal­i­ties (whew) and what they in­sist is a clean safe­ty pro­file should be wide­ly ap­plaud­ed.
Whether they can achieve their goal in a mar­ket that has sharp­ened its knives for biotech stocks and kept on the look­out for any weak­ness­es, though, is still open to ques­tion. But they're go­ing to try.
"We're try­ing to pro­vide more con­text than we did ear­li­er this month," CEO Tim Mayleben told me in a pre­view of to­day's num­bers. Mayleben has seen his stock price gy­rate be­fore on the way an in­di­vid­ual da­ta point is in­ter­pret­ed, but now he has re­port­ed da­ta on 4,000 pa­tients all to­geth­er — 1,500 who have been on the drug for more than a year.
"That's what reg­u­la­tors will look at, the pooled da­ta," says the CEO. "When you look at it over­all, you see a very bal­anced safe­ty and tol­er­a­bil­i­ty pro­file." And he still isn't wor­ried about the prospect of head-to-head com­pe­ti­tion with the PC­SK9s.
Part of that pooled da­ta that will get close scruti­ny to­day is a fa­tal­i­ty rate of 0.5 per­cent in the drug arm and 0.2 per­cent for the place­bo group.
"I would say that with re­spect to pric­ing, one of the things we have seen con­stant­ly is con­fu­sion, mis­un­der­stand­ings about the net price," the CEO adds. Once you fac­tor in the usu­al dis­counts ex­pect­ed in this mar­ket, he says, you can ex­pect a net price of less than half the $5,000 (or so) that the PC­SK9s will go for. And for mil­lions of pa­tients who are not con­trolled on statins and don't need a dra­mat­ic cut in LDL, he be­lieves he'll have a clear­ly de­fined mar­ket of­fer­ing a big ad­van­tage to pay­ers.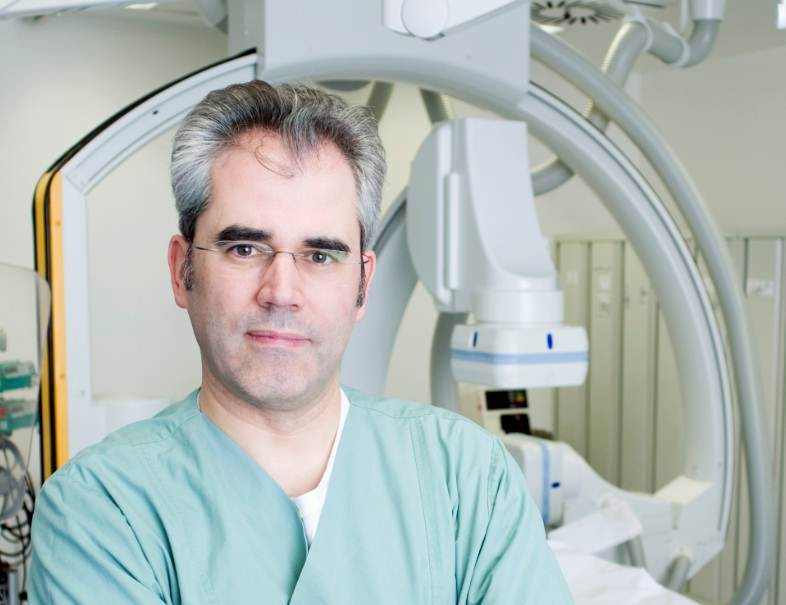 Ul­rich Laufs
The team at Es­pe­ri­on has good rea­son to push back af­ter their stock was pum­meled ear­li­er this month in the af­ter­math of its last Phase III read­out, when an­a­lysts and in­vestors re­coiled from an im­bal­ance of deaths in the study and asked some sharply point­ed ques­tions about the fu­ture of a drug that has a pro­ject­ed price just un­der what Re­gen­eron and Sanofi re­cent­ly set as their low mark for an ap­proved PC­SK9 ri­val that every­one agrees is much, much bet­ter at low­er­ing LDL, with ri­vals on the mar­ket and in the pipeline that could do just as well — or bet­ter.
That prospect of low­er­ing prices on the PC­SK9 class could crush a play­er like Es­pe­ri­on, a sen­ti­ment that helped trig­ger a 30% land­slide in the share price.
De­spite the ab­sence of deaths, the be­mpe­doic acid arm did see a 6% rate of se­ri­ous ad­verse events, com­pared to 3.6% for the place­bo group. Dis­con­tin­u­a­tions were 18.4% for the drug arm ver­sus 11.7% for the place­bo — but the study in­ves­ti­ga­tor ruled out any con­nec­tion be­tween the drug and the SAEs.
Ul­rich Laufs, a mem­ber of Es­pe­ri­on's Phase III ex­ec­u­tive com­mit­tee and di­rec­tor of the de­part­ment of car­di­ol­o­gy at Leipzig Uni­ver­si­ty, called the da­ta "amaz­ing­ly con­sis­tent" and added that "the med­ical com­mu­ni­ty is in need of a new oral ther­a­py which is ef­fec­tive, well tol­er­at­ed and con­ve­nient for this com­plex pa­tient pop­u­la­tion who may have run out of oth­er op­tions."
Es­pe­ri­on has two more Phase III read­outs, this sum­mer and then in Sep­tem­ber. No lat­er than Q1, says Mayleben, they'll have the NDA com­plete. And then reg­u­la­tors can have the last say on ef­fi­ca­cy and safe­ty.
In the mean­time, the in­vestors are still see­ing more red than green in the up­dates from Es­pe­ri­on. The stock was down 3% by mid-day Wednes­day.
---
Im­age: Tim Mayleben