New study points to a dou­ble-dig­it hike in brand­ed drug prices, spot­light­ing a grow­ing na­tion­al de­bate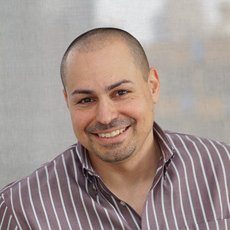 AJ Loia­cono
Over the last few months we've seen a string of big and small bio­phar­ma com­pa­nies make pub­lic pledges to keep their an­nu­al drug price hikes lim­it­ed to mod­est an­nu­al in­creas­es. But look­ing back over 2016, one gauge of drug price in­fla­tion high­lights that the trends all point to on­ly a mod­est "soft­en­ing" of the hard price spikes the US has been see­ing for years now.
Based on their analy­sis of bil­lions of pre­scrip­tions writ­ten last year, Tru­veris says that the drug in­fla­tion rate hit 8.77% last year. Sin­gling out brand­ed drugs, the in­crease was a painful 13%. Gener­ic drugs con­tin­ued to hold the line, with on­ly a frac­tion­al in­crease over­all.
"I think we're see­ing some soft­en­ing in in­fla­tion, which is good news," says AJ Loia­cono, the co-founder and chief in­no­va­tion of­fi­cer at Tru­veris, which works with a va­ri­ety of drug pay­ers to get the best deal avail­able for drugs.
But that "soft­en­ing," he adds, doesn't re­al­ly rep­re­sent a ma­te­r­i­al change in the trend on drug prices, which he ex­pects to see run on at a rate of 8% to 10% per year.
In or­der to get be­low 8%, says Loia­cono, there would have to be a fun­da­men­tal change in the mar­ket. Right now, with a rel­a­tive­ly short pe­ri­od of patent pro­tec­tion, bio­phar­ma com­pa­nies see each mar­ket­ing cam­paign as a sprint aimed at max­i­miz­ing rev­enue over a fi­nite pe­ri­od of time. Phar­ma­cy ben­e­fit man­agers, mean­while, keep ask­ing for big­ger re­bates, which al­so trans­lates in­to high­er out-of-pock­et ex­pens­es.
Track­ing re­tail price hikes on these drugs is cru­cial, Loia­cono adds, be­cause it di­rect­ly af­fects the av­er­age con­sumer. The drug they paid $100 for in 2015 is now about $110, as those with co-in­sur­ance and de­ductibles feel the pain. And that di­rect­ly in­flu­ences whether or not pa­tients stay com­pli­ant with their pre­scrip­tion.
To put drug in­fla­tion in­to per­spec­tive, the Con­sumer Price In­dex rose 2.1% last year, putting drugs far ahead. The av­er­age drug price in­creased 10% in each of the last three years.
The num­ber helps ex­plain why Big Phar­ma con­tin­ues to feel the heat of con­sumer ire at a time Pres­i­dent Trump has made high drug prices a key pop­ulist is­sue. And it will con­tin­ue to dri­ve dis­cus­sion about new health­care leg­is­la­tion aimed at bring­ing costs down.
The de­bate over drug prices is just be­gin­ning.