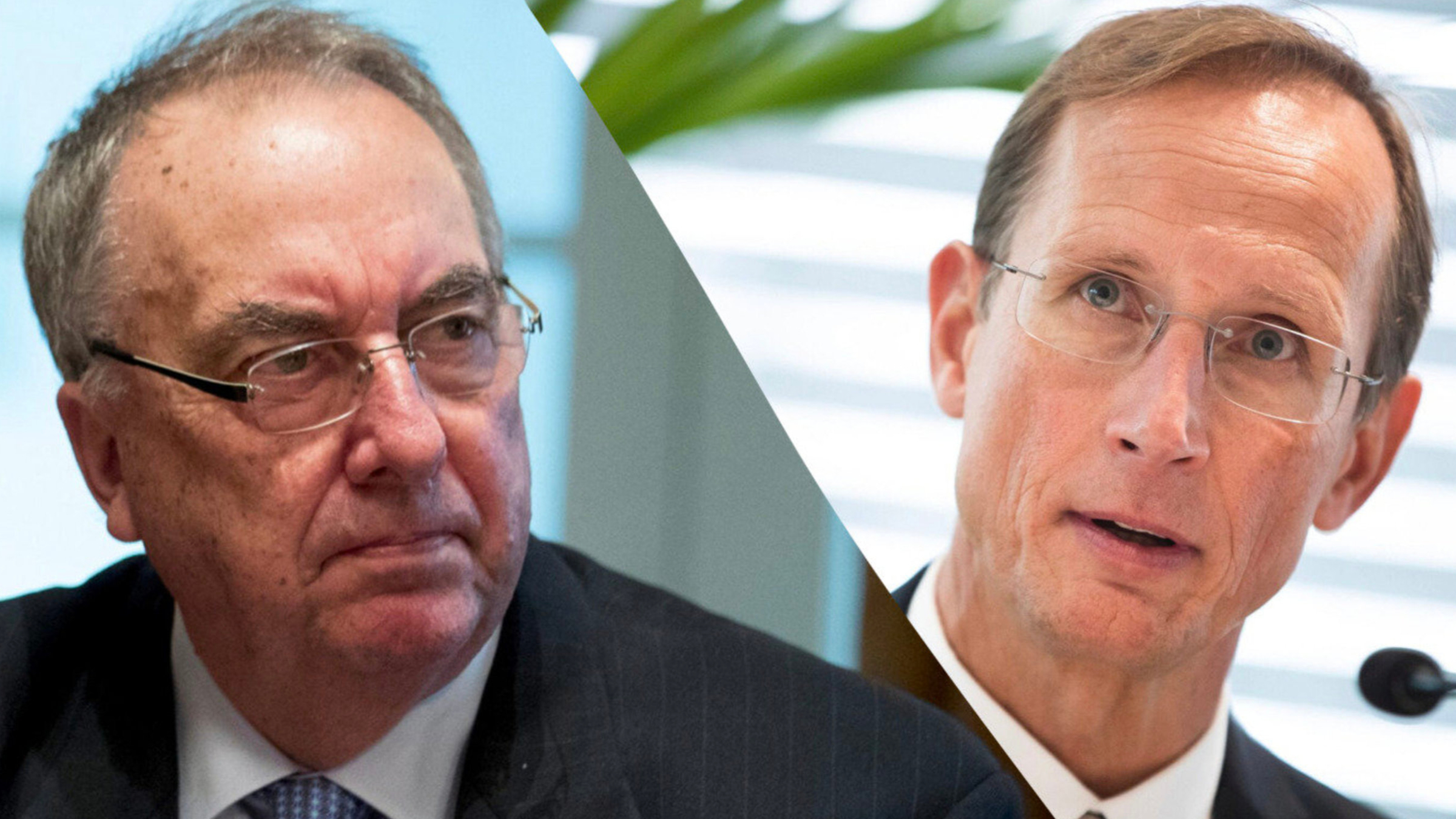 Novavax CEO Stanley Erck and CureVac CEO Franz-Werner Haas (Andrew Harnik/AP Images; Christoph Schmidt/picture-alliance/dpa/AP Images)
New year, new CEOs for Covid vac­cine mak­ers Cure­Vac and No­vavax
Two biotech com­pa­nies that have been on long jour­neys to push through Covid vac­cines are get­ting new CEOs this year.
Alexan­der Zehn­der
Cure­Vac CEO Franz-Wern­er Haas is step­ping aside af­ter three years in the po­si­tion for a new chief who's com­ing from Sanofi. Alexan­der Zehn­der will join Cure­Vac as CEO of the mR­NA biotech on April 1, leav­ing his cur­rent po­si­tion as glob­al head of on­col­o­gy at Sanofi. Ac­cord­ing to a Cure­Vac rep­re­sen­ta­tive, "it's cur­rent­ly not planned" that Haas will re­main on the man­age­ment board af­ter step­ping down as CEO.
Mean­while, No­vavax pres­i­dent and CEO Stan­ley Er­ck is re­tir­ing and mak­ing way for John Ja­cobs to take over lead­er­ship on Jan. 23. Er­ck will serve as an ad­vi­sor for the next 15 months. Ja­cobs joins No­vavax from Har­mo­ny Bio­sciences, where he served as pres­i­dent and CEO.
Cure­Vac's Haas, whose term ends on March 31, spent more than 10 years as a mem­ber of the Cure­Vac man­age­ment board and over­saw the re­lease of safe­ty-fo­cused in­ter­im Phase I da­ta on its mR­NA vac­cines for Covid and the flu, caus­ing its stock $CVAC to jump 25% ear­li­er this month.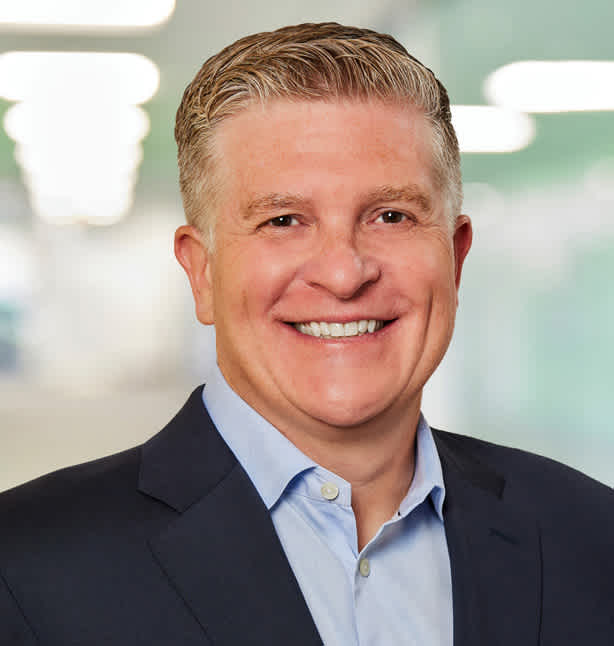 John Ja­cobs
The Phase I tri­al is ex­pect­ed to fin­ish in the next cou­ple of weeks, fol­lowed by plans for a Phase I/II tri­al for the flu study around the mid­dle of 2023 and a Phase II Covid tri­al lat­er in the year.
Haas start­ed as CEO at Cure­Vac in April 2020, right af­ter the start of the pan­dem­ic. Cure­Vac's new Phase I da­ta are an­oth­er at­tempt for the com­pa­ny to get back in­to the race af­ter the com­pa­ny's first at­tempt at an mR­NA vac­cine failed. Cure­Vac at­trib­uted the fail, in part, to the rise of new vari­ants.
"With our re­cent­ly re­port­ed plat­form val­i­da­tion we are en­ter­ing a new chap­ter in Cure­Vac's de­vel­op­ment, which marks a nat­ur­al tran­si­tion for me," Haas said in its news re­lease.
Er­ck, the long­time No­vavax leader who was named pres­i­dent and CEO in 2011, led the com­pa­ny through the pan­dem­ic and the long-await­ed FDA EUA ap­proval of its pro­tein-based Covid vac­cine, Nu­vax­ovid.
Nu­vax­ovid won FDA au­tho­riza­tion in Ju­ly of 2022, be­com­ing the first pro­tein-based Covid vac­cine in the US, af­ter sev­er­al de­lays for its EUA fil­ing. The FDA had had con­cerns over heart safe­ty is­sues ahead of ap­proval, send­ing the com­pa­ny's share prices tum­bling at the time.
In No­vem­ber, No­vavax an­nounced that it was pulling out of a deal with Gavi, the Vac­cine Al­liance, af­ter an al­leged con­tract vi­o­la­tion. The Vac­cine Al­liance is a glob­al part­ner­ship work­ing on im­prov­ing vac­cine ac­cess in low­er-in­come coun­tries.
But the com­pa­ny an­nounced ear­li­er this month that Spain and Italy rec­om­mend­ed Nu­vax­ovid as a boost­er dose for peo­ple 18 and old­er, while France rec­om­mend­ed it as a two-dose pri­ma­ry vac­ci­na­tion in ado­les­cents ages 12 through 17.