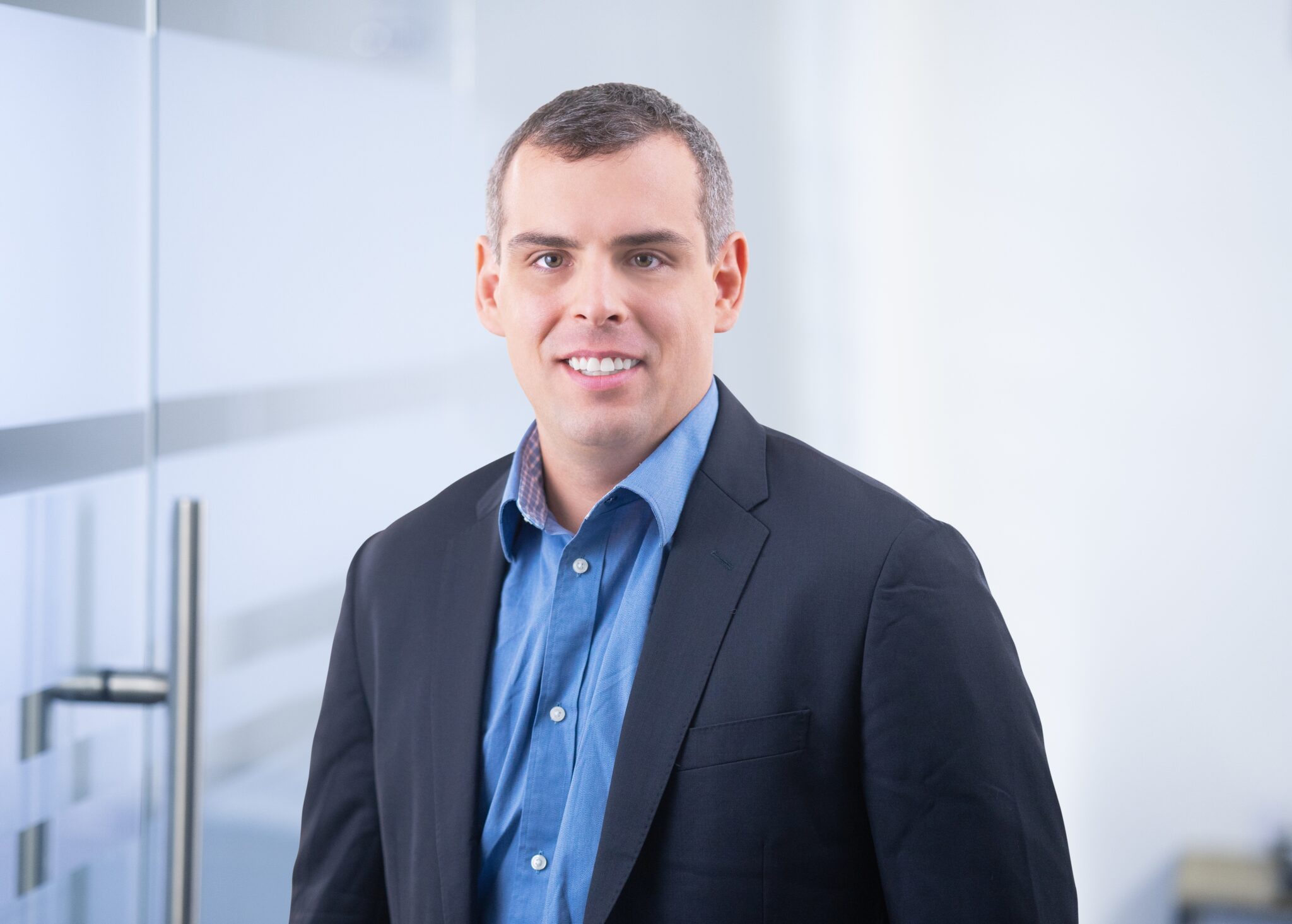 New­path Part­ners kicks off $350M fund with a wun­derkind hold­ing the bag and an all-star sci­en­tif­ic team wait­ing in the wings
The world of biotech isn't short on big per­son­al­i­ties, but it's not ex­act­ly com­mon to see young pro­fes­sion­als earn­ing the broad re­spect of sea­soned aca­d­e­mics. Yet, Tom Cahill and his team at New­path have snagged the sup­port of some of biotech's biggest names in just a few short years in ex­is­tence.
How did Cahill do it? He thinks big.
New­path Part­ners kicked off its sec­ond ven­ture fund Wednes­day, dubbed New­path Fund II, with $350 mil­lion to sup­port re­search from some of the best and bright­est re­searchers and se­r­i­al biotech en­tre­pre­neurs wait­ing in the wings.
Un­der Cahill's lead­er­ship, New­path has plant­ed its flags in some of the biggest biotech launch­es in the past year, in­clud­ing the $315 mil­lion launch of Prime Med­i­cines in Ju­ly, the $500 mil­lion launch of Neumo­ra Ther­a­peu­tics and a $125 mil­lion launch for Chro­ma Med­i­cine last month.
Cahill, a Duke grad­u­ate with on­ly a few years in ven­ture cap­i­tal, has punched above his weight in as­sem­bling a who's who list of aca­d­e­m­ic part­ners, in­clud­ing (but cer­tain­ly not lim­it­ed to) best­selling au­thor and Co­lum­bia re­searcher Sid­dhartha Mukher­jee, the Broad In­sti­tute's gene edit­ing gu­ru David Liu and leg­endary Howard Hugh­es Med­ical In­sti­tute re­searcher Ron Vale.
One of those fre­quent col­lab­o­ra­tors is Stu­art Schreiber, the famed co-founder of the Broad, who has worked with Cahill's team launch­ing Ko­jin Ther­a­peu­tics in Ju­ly and build­ing the stealth biotech Kis­bee Ther­a­peu­tics. Get­ting backed by Schreiber, whose long shad­ow Cahill al­le­go­rized to End­points News as the "Genghis Khan of biotech" (he meant that in a nice way), is no mi­nor achieve­ment.
But Schreiber said Cahill's pre­co­cious tal­ent in iden­ti­fy­ing the next sci­en­tif­ic break­through and his earnest mis­sion to make the world a bet­ter place has earned the trust of oth­er­wise jad­ed re­searchers who have been in and around the game for years.
"Tom Cahill is a force of na­ture and a sin­gu­lar­i­ty in many ways," he said. "This is a guy who is all about val­ues, and he's very in­ter­est­ed in dis­rup­tive ideas that are the right ideas. He has a vo­ra­cious ap­petite for things that if suc­cess­ful will change the world."
In­deed, Cahill is many things — and sim­ple isn't one of them. On our call, Cahill de­scribed the evo­lu­tion of biotech as part of a great sci­en­tif­ic pro­gres­sion dat­ing back to the Re­nais­sance. Where New­path fig­ures in­to that ex­pan­sive his­to­ry, Cahill says, is em­pow­er­ing the most for­ward-think­ing re­searchers to pur­sue the biggest pos­si­ble ideas, re­gard­less of tech­ni­cal chal­lenges or a prece­dent of fail­ure.
In short, he said: "We're not here that long so let's do some cool work."
That dri­ve to help the best sci­ence have the best pos­si­ble chance at suc­cess means Cahill has been more than hap­py to col­lab­o­rate with oth­er ven­ture part­ners on dri­ving promis­ing com­pa­nies through stealth and be­yond. In two of the three ex­am­ples cit­ed above, Cahill's team worked close­ly with Bob Nelsen's out­fit at Arch Ven­ture — a fre­quent col­lab­o­ra­tor — which Cahill de­scribed as like-mind­ed in terms of dri­ving the next gen­er­a­tion of biotech. Nelsen him­self is known as a per­son­al­i­ty in the world of biotech, and his work both at Arch and dis­rup­tive man­u­fac­tur­ing out­fit Re­silience has caught more than a few eyes through­out the years.
With $350 mil­lion to play with, Cahill said the plan is to seed or fi­nance five more star­tups out­side of the four that are cur­rent­ly in the works, in­clud­ing his team's work with Schreiber on Kis­bee. In terms of what those com­pa­nies are work­ing on? We'll have to wait and see.
But Cahill did of­fer a bit of in­sight in­to what ar­eas in­ter­est him, in­clud­ing neu­ropsy­chol­o­gy, which he called the dis­ease ar­eas of the next 10 years, and de­liv­ery tech. If you've been fol­low­ing along with biotech the past cou­ple years, you will have no­ticed that neu­ro­science has seen a resur­gence among drug de­vel­op­ers as long sought-af­ter drug tar­gets have sud­den­ly shown promise with the rise of new ther­a­peu­tic modal­i­ties.
So where will Cahill go next? Stay tuned to find out.