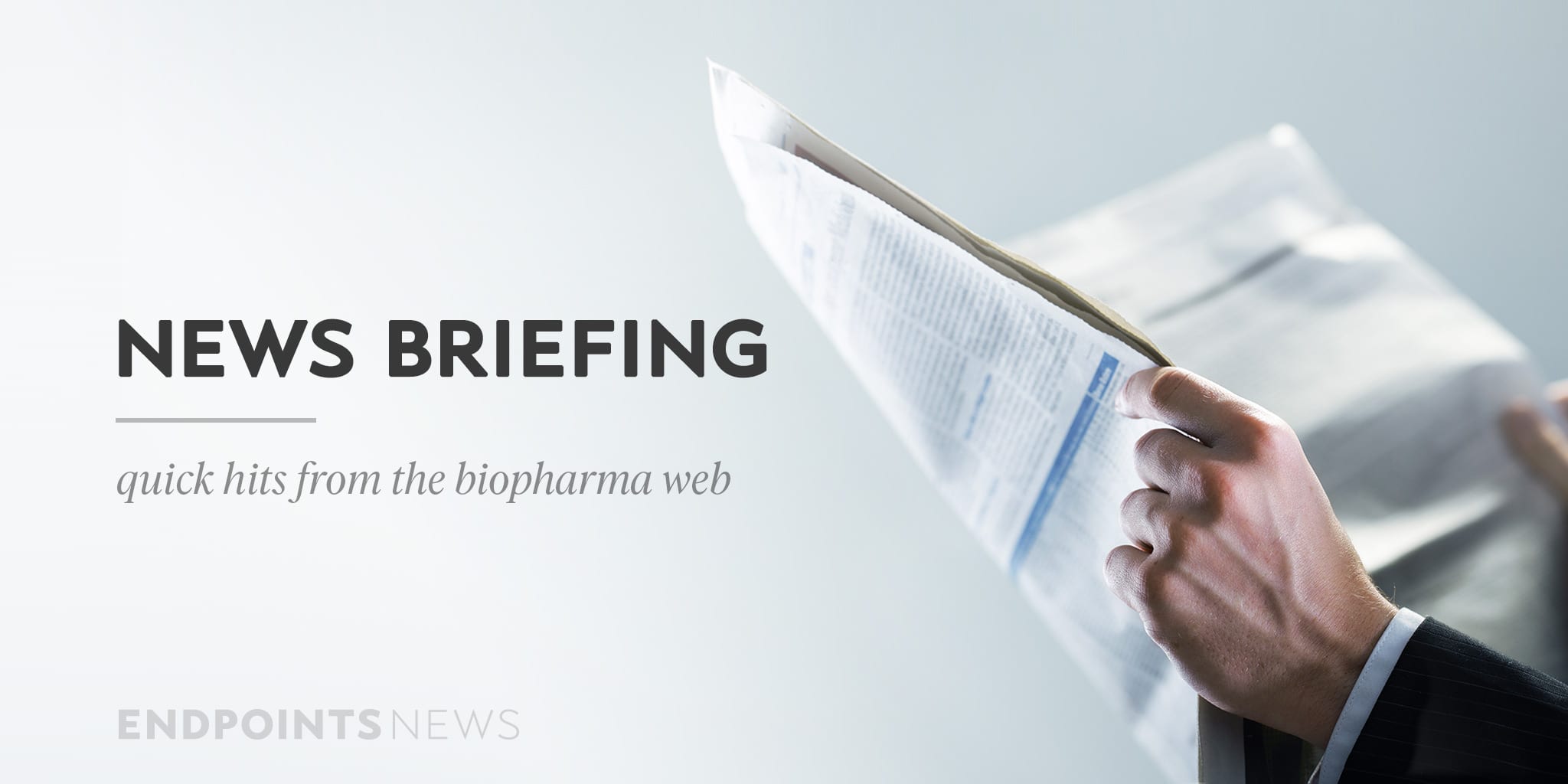 News brief­ing: FDA re­quests new tri­al for Reata's Friedre­ich's atax­ia pro­gram; J&J's Trem­fya picks up ex­pand­ed la­bel in Eu­rope
Three months af­ter Rea­ta Phar­ma­ceu­ti­cals sug­gest­ed its Friedre­ich's atax­ia pro­gram omavelox­olone could be de­layed, the com­pa­ny re­vealed that is in­deed go­ing to be the case.
Rea­ta $RE­TA shares took a nose­dive Wednes­day af­ter the biotech re­vealed that the FDA said sup­ple­men­tal da­ta for its piv­otal tri­al did not strength­en the case for ap­proval. As a re­sult, the drug is like­ly to need an­oth­er study be­fore the FDA takes up the case.
In ear­ly Wednes­day morn­ing trad­ing, Rea­ta stock was down rough­ly 8% off the news. It's a small­er dive than when the com­pa­ny first said the pro­gram could be set back, though, as shares lost about a third of their val­ue at the time.
As such, this news was not en­tire­ly un­ex­pect­ed but still proved dis­ap­point­ing to an­a­lysts.
"While the path for­ward for omavelox­olone in the US re­mains to be de­ter­mined, we be­lieve it is large­ly de­risked by the pos­i­tive re­sults seen" in the study, SVB Leer­link's Joseph Schwartz wrote to in­vestors.
Baird's Bri­an Sko­r­ney took a more bull­ish view, de­scrib­ing the up­date as mere­ly an "in­cre­men­tal neg­a­tive." Sko­r­ney said he has been op­er­at­ing with a de­lay be­ing the "base-case as­sump­tion" and that the news doesn't af­fect Rea­ta's oth­er pro­gram, bar­dox­olone for rare kid­ney dis­eases, which is ex­pect­ed to be filed in the first quar­ter of 2021.
The FDA did not rule out re­con­sid­er­ing omavelox­olone's ap­pli­ca­tion once the new study has been com­plet­ed, Rea­ta not­ed.
J&J's Trem­fya picks up ex­pand­ed la­bel in Eu­rope
Four months af­ter nab­bing an ex­pand­ed la­bel in the US for ac­tive pso­ri­at­ic arthri­tis, J&J's Trem­fya has got­ten the OK for the in­di­ca­tion in Eu­rope as well.
Trem­fya, al­so known as guselkum­ab, had pre­vi­ous­ly been ap­proved on the con­ti­nent for mod­er­ate to se­vere plaque pso­ri­a­sis. The drug is a mon­o­clon­al an­ti­body tar­get­ing p19 in the IL-23 and in­hibits its in­ter­ac­tion with the IL-23 re­cep­tor.
Wednes­day's ap­proval comes on the ba­sis of two Phase III stud­ies look­ing at adults who had ac­tive PsA and those who were bi­o­log­ic-naïve. Both stud­ies looked at pa­tients who had pre­vi­ous­ly failed stan­dard ther­a­pies.
Back when it first got US ap­proval in 2017, an­a­lysts pegged peak an­nu­al sales for the drug at $1.6 bil­lion, which would make it a top 20 drug. Through the first three quar­ters of 2020, Trem­fya had net­ted J&J and Janssen $965 mil­lion world­wide.