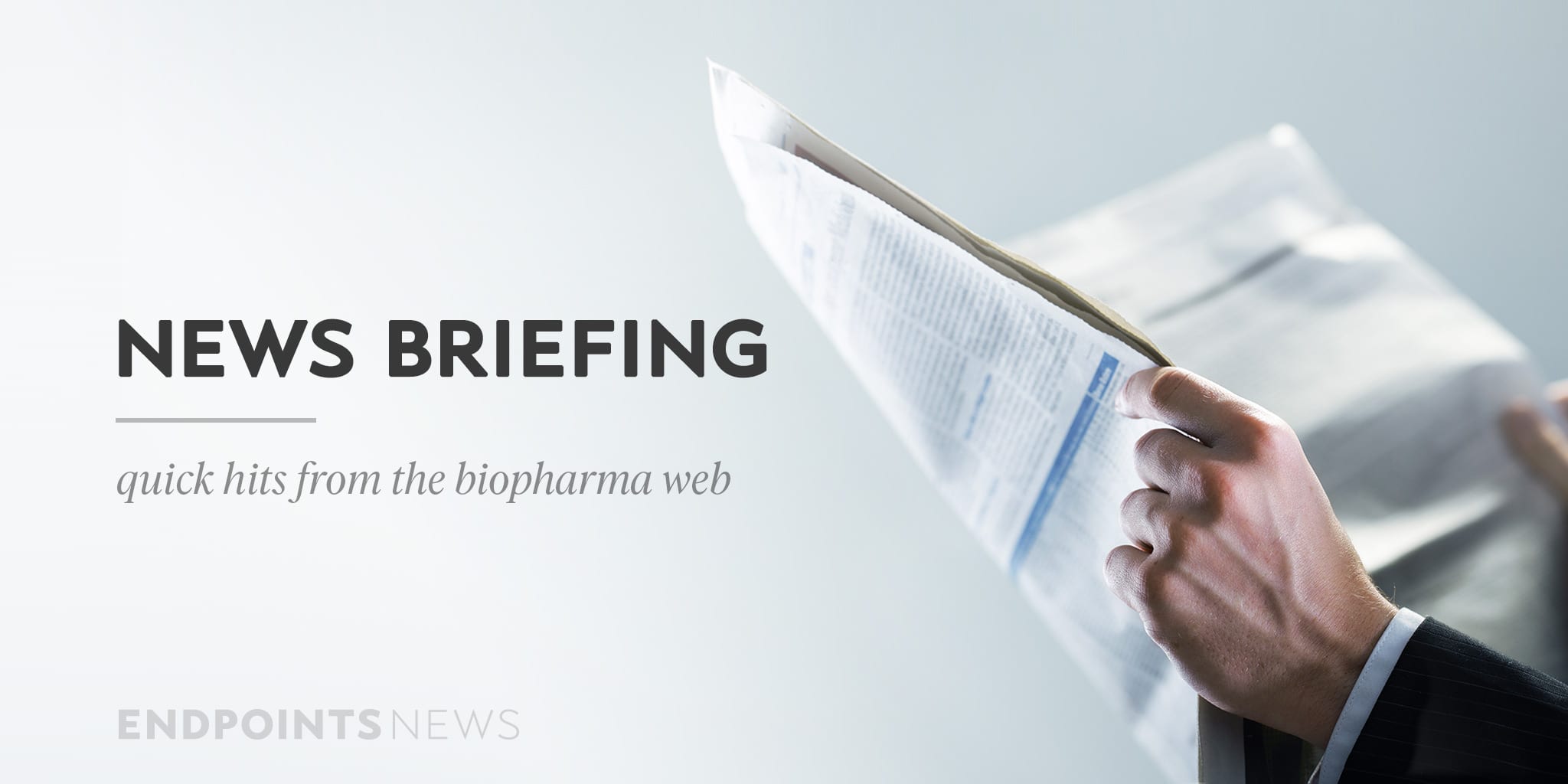 News brief­ing: Nestlé whips up re­search col­lab­o­ra­tion with new­ly-un­veiled Flag­ship up­start; Mar­i­anne De Backer joins Kro­nos board
Flag­ship Pi­o­neer­ing tapped in­to a va­ri­ety of trendy R&D themes when it of­fi­cial­ly de­buted Sen­da Bio­sciences a few months ago, most promi­nent­ly its fo­cus on the mi­cro­bio­me, com­pu­ta­tion­al bi­ol­o­gy and cel­lu­lar in­ter­ac­tions. And while it's all still in its in­fan­cy, the founders clear­ly elicit­ed some high-pro­file at­ten­tion from a ma­jor play­er which strad­dles the line be­tween food and med­i­cine.
Nestlé Health Sci­ence has part­nered with Sen­da on one of its ini­tial slate of R&D fo­cus­es, align­ing it­self with the biotech on meta­bol­ics, with a fo­cus on some big tar­gets, in­clud­ing obe­si­ty and glycemia.
Ac­cord­ing to Sen­da, they've gen­er­at­ed the pre­clin­i­cal an­i­mal da­ta need­ed to demon­strate that this new ap­proach of theirs can spur weight loss and glu­cose clear­ing. Now Nestlé will help en­gi­neer a move in­to the clin­i­cal sphere with hu­man stud­ies.
Nestlé proved with its Aim­mune buy­out that it is will­ing to go big in­to biotech when it finds the right op­por­tu­ni­ty. But this new deal is be­ing an­nounced with­out a biobuck to its name — all terms are be­ing kept on the qt.
But each re­tains own­er­ship where it counts. Nestlé holds the glob­al com­mer­cial rights to any nu­tri­tion­al prod­uct that can be de­vel­oped, while Sen­da is keep­ing rights to any ther­a­peu­tic that can be ad­vanced. — John Car­roll
Mar­i­anne De Backer joins Kro­nos Bio board
Long­time J&J vet and cur­rent Bay­er busi­ness chief Mar­i­anne De Backer is join­ing a new board.
Kro­nos Bio an­nounced Tues­day that De Backer has been ap­point­ed to the com­pa­ny's board of di­rec­tors. The move comes about three months af­ter Kro­nos went pub­lic with an im­pres­sive $287.5 mil­lion IPO.
De Backer isn't the on­ly promi­nent name with Big Phar­ma ex­pe­ri­ence at the com­pa­ny. 30-year Gilead R&D vet­er­an Nor­bert Bischof­berg­er has been run­ning the show at Kro­nos since the com­pa­ny launched in 2018.
De Backer's "sig­nif­i­cant ex­pe­ri­ence in forg­ing and man­ag­ing strate­gic part­ner­ships cou­pled with her broad busi­ness and com­mer­cial acu­men and strong sci­ence back­ground will be valu­able as the com­pa­ny con­tin­ues to grow," Bischof­berg­er said in a state­ment.
The biotech was mak­ing plen­ty of moves in re­cent months, hav­ing ac­quired en­tosple­tinib — which was shelved when Bischof­berg­er still worked at Gilead — as well as an­oth­er SYK in­hibitor, lan­raplenib. — Max Gel­man
Ger­man gene ther­a­py biotech grabs $10M plus to ad­vance to­ward clin­ic
A Ger­man biotech that's been work­ing on a new gene ther­a­py ap­proach aimed at turn­ing "tis­sues or or­gans that need to be treat­ed in­to fac­to­ries for lo­cal pro­duc­tion of ther­a­peu­tic pro­teins" has raised a new round aimed at get­ting them in­to a hu­man study.
GeneQuine Bio­ther­a­peu­tics GmbH grabbed more than $10 mil­lion — which in­cludes a loan com­bined with in­vest­ment cash — from a syn­di­cate of in­vestors in­trigued by its plat­form tech, which re­lies on helper-de­pen­dent ade­n­ovi­ral — HDAd — vec­tors, to do the work.
Their lead pro­gram:
GQ-303, cur­rent­ly at pre­clin­i­cal stage, is an HDAd vec­tor ex­press­ing the pro­tein pro­teo­gly­can 4 for lo­cal treat­ment of OA (os­teoarthri­tis). Pro­teo­gly­can 4 (al­so known as lu­bricin) has been shown to have a dual mech­a­nism of ac­tion in OA: 1) a bio­me­chan­i­cal ef­fect due to its lu­bri­cat­ing prop­er­ties, and 2) ef­fects on mol­e­c­u­lar path­ways lead­ing to sup­pres­sion of pain, in­flam­ma­tion and car­ti­lage de­gen­er­a­tion.
Paci­ra Bio­Sciences led the raise, which in­clud­ed High-Tech Grün­der­fonds, Noshaq SA and Sa­mum Ver­mö­gensver­wal­tungs GmbH. — John Car­roll