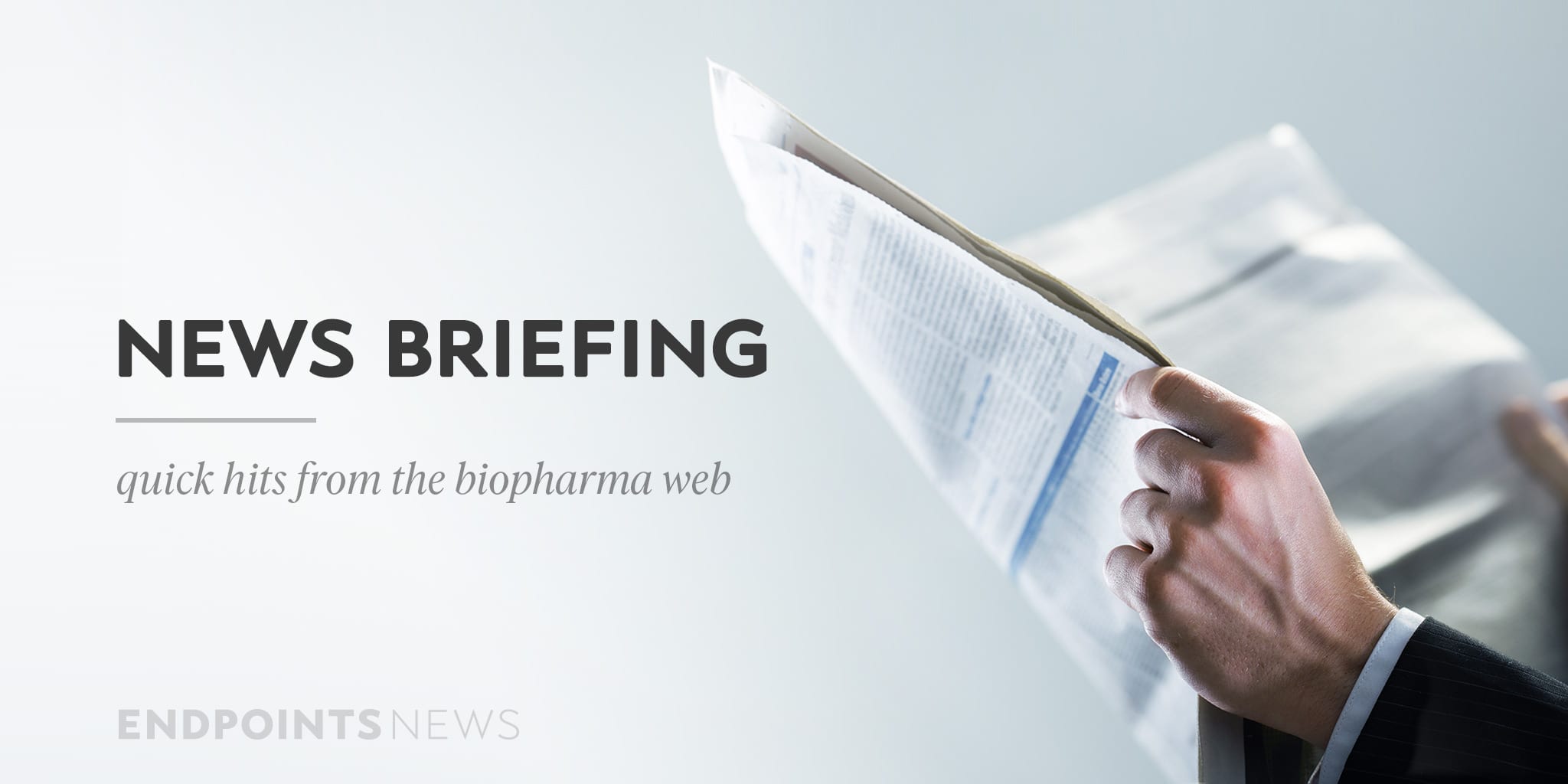 News brief­ing: No­var­tis' Zol­gens­ma hits block­buster sta­tus, trig­ger­ing $80M mile­stone; Caris rais­es $310M for ge­nom­ic pro­fil­ing ex­pan­sion
No­var­tis re­port­ed that Zol­gens­ma earned $291 mil­lion in Q3, which puts the SMA gene ther­a­py square­ly in the block­buster cat­e­go­ry. That, in turn, is pay­ing ben­e­fits to Re­genxbio, which pro­vid­ed the NAV AAV9 vec­tor used by Zol­gens­ma.
The biotech $RGNX re­port­ed Tues­day morn­ing that it is get­ting an $80 mil­lion mile­stone pay­ment from No­var­tis, which now has earned more than $1 bil­lion cu­mu­la­tive­ly from the new gene ther­a­py fran­chise. And with large per­cent­ages of new­borns now be­ing screened for the rare, lethal ail­ment, the fran­chise can con­tin­ue to grow.
Re­genxbio has a trove of gene ther­a­py tech which has been used at a va­ri­ety of gene ther­a­py shops around the world. Their orig­i­nal SMA deal was with AveX­is, which No­var­tis bought out.
'Ex­cit­ing,' 'ex­tra­or­di­nary' 'leader' Caris rais­es $310M for ge­nom­ic pro­fil­ing work
No one at Caris Life Sci­ences is un­der­selling the work they do.
The words "ex­tra­or­di­nary" and "unique" come in­to play fre­quent­ly for the Dal­las-based ge­nom­ic pro­fil­ing com­pa­ny, which has ma­jor league com­pe­ti­tion at places like Foun­da­tion Med­i­cine, now part of di­ag­nos­tics pow­er­house Roche. And "leader" seems to be pep­pered in just about every­where.
"The growth prospects are re­al­ly quite ex­tra­or­di­nary," says vice chair­man Bri­an Brille, "and we're a leader in this area."
They are al­so quite pleased that they raised a pack­et of mon­ey for the com­pa­ny, which Brille says now em­ploys around 1,000 staffers, with plans to add more.
$310 mil­lion, to be ex­act. From a group of "lead­ing" in­vestors drawn to the AI-pow­ered ma­chine be­ing built at Caris — which has been busi­ly sign­ing up a host of can­cer cen­ters for their ser­vices.
There's $235 mil­lion in eq­ui­ty from High­land Cap­i­tal Man­age­ment and Coat­ue, with T. Rowe Price As­so­ci­ates, Or­biMed, Mil­len­ni­um Man­age­ment, Neu­berg­er Berman, Clear­Bridge In­vest­ments, First Light As­set Man­age­ment and "oth­er undis­closed in­vestors." And there's $75 mil­lion in debt from Sixth Street com­ing in as an ex­ten­sion to the $150 mil­lion in struc­tured debt fi­nanc­ing Sixth Street in­vest­ed in 2 years ago.
"As tu­mor pro­fil­ing be­comes stan­dard prac­tice, it's im­por­tant that we con­tin­ue to grow rapid­ly as we main­tain our lead­er­ship po­si­tion," said CEO David Hal­bert.