Next-gen CAR-T, TCR play­er Au­to­lus gains $80M for clin­i­cal tri­al work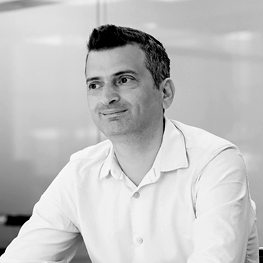 Mar­tin Pule
Au­to­lus has gone back to the well to draw up an $80 mil­lion C round de­signed to push the next-gen CAR-T play­er through a key test for its three lead pro­grams.
While look­ing to even­tu­al­ly leapfrog the lead­ing pi­o­neers like No­var­tis, which achieved the first OK for CAR-T just months ago, Au­to­lus has its sights set on es­tab­lish­ing proof-of-con­cept da­ta on three pro­grams: AU­TO2 in mul­ti­ple myelo­ma, AU­TO3 in dif­fuse large B cell lym­phoma and pe­di­atric acute lym­phoblas­tic leukemia and AU­TO4 in T-cell lym­phoma.
The first CAR-Ts have es­tab­lished some jaw-drop­ping re­sults in blood can­cers, but sol­id tu­mors re­main a big chal­lenge. Au­to­lus is one of a num­ber of up­start biotechs that think bet­ter tech­nol­o­gy — like its pat­tern recog­ni­tion tech — can make for a much bet­ter CAR-T or T cell re­cep­tor ther­a­py per­son­al­ized for each pa­tient. These new cell ther­a­pies, they be­lieve, will al­low the field to start treat­ing sol­id tu­mors while al­so im­prov­ing new stan­dards of care in hema­to­log­i­cal ma­lig­nan­cies.
It's a big bet, with lots at stake as on­col­o­gy re­mains the sin­gle biggest field in biotech for VCs in­vest­ing in R&D.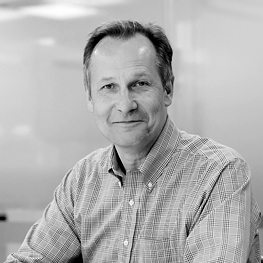 Chris­t­ian Itin
Cor­morant As­set Man­age­ment, Nex­tech In­vest and oth­er new in­vestors joined found­ing in­vestor Syn­cona, Wood­ford In­vest­ment Man­age­ment and Ar­ix Bio­science in the round.
Au­to­lus was spun out of the lab of Mar­tin Pule at Uni­ver­si­ty Col­lege Lon­don. Years ago Pule got a chance to help with some of the pi­o­neer­ing re­search go­ing in­to reengi­neer­ing T cells in­to can­cer ther­a­pies at Mal­colm Bren­ner's lab at Bay­lor Uni­ver­si­ty in Texas. And now the three-year-old com­pa­ny has raised a to­tal of $185 mil­lion to test what it hopes will be a safer ap­proach to au­tol­o­gous T cell ther­a­pies (which are ex­tract­ed from pa­tients, en­gi­neered and then in­ject­ed) for hema­to­log­i­cal and sol­id tu­mors.
CEO Chris­t­ian Itin — who ran Mi­cromet up un­til its sale — had this to say:
Since our in­cep­tion three years ago, Au­to­lus has made sub­stan­tial progress with two dual tar­get­ing pro­grams in three clin­i­cal stud­ies, a nov­el pro­gram for T-cell lym­phoma's clin­ic ready and a unique suite of cell pro­gram­ming tech­nolo­gies es­tab­lished for use in haema­to­log­i­cal and sol­id can­cers. With the new fi­nanc­ing we are well on our way to build­ing a pre­mier ful­ly in­te­grat­ed On­col­o­gy Com­pa­ny that har­ness­es the unique pow­er of T cells to com­bat can­cer.