NGM Bio un­veils pos­i­tive PhII NASH re­sults to some unim­pressed in­vestors
NGM Bio got up ear­ly this morn­ing in South San Fran­cis­co ready to pro­claim an in­ter­im win of its lead NASH drug, aldafer­min, in the fourth and fi­nal leg of a lengthy Phase II pro­gram. The re­sults of com­par­ing drug to place­bo were pos­i­tive, the com­pa­ny said, set­ting up some ex­pec­ta­tions for a fi­nal read­out in ear­ly 2020.
But in­vestors weren't quite buy­ing it. The stock $NGM has slid around 18%.
So what's wrong?
It may be help­ful to re­mem­ber, first of all, that NASH is a block­buster sized mar­ket that's en­ticed mul­ti­ple biotech play­ers from In­ter­cept and Madri­gal to Gen­fit and Viking, and any signs of ear­ly hope or doom — es­pe­cial­ly as com­pared to oth­er ri­vals, de­spite the dan­gers of cross-tri­al com­par­isons — could cast dif­fer­ent lights on the da­ta.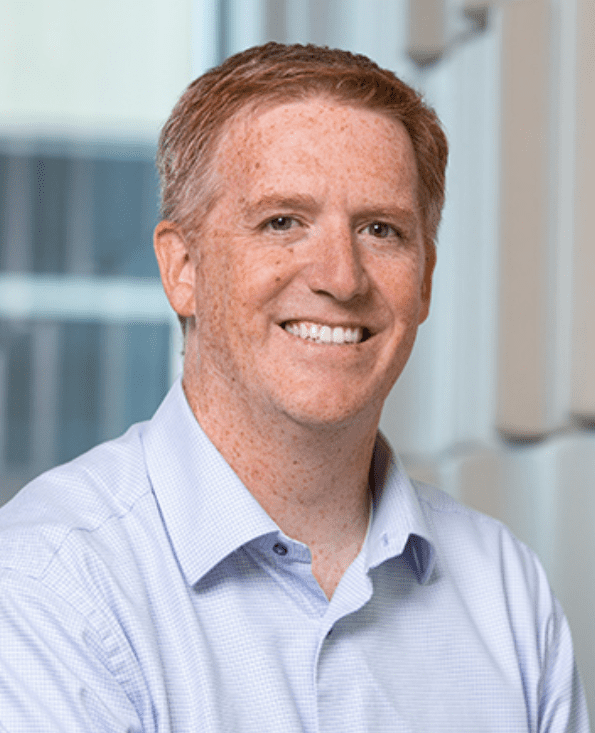 David Wood­house
With that, here's what NGM has re­port­ed about the 38-pa­tient tri­al: A 24-week treat­ment with once-dai­ly 1 mg aldafer­min, or NGM282, met the pri­ma­ry end­point re­gard­ing changes in ab­solute liv­er fat con­tent achiev­ing a drop of 7.9% ver­sus 2.0% on place­bo as mea­sured by MRI-es­ti­mat­ed pro­ton den­si­ty fat frac­tion (p<0.05).The change in rel­a­tive LFC came in at a dra­mat­ic -39.6% over -5.9% in the place­bo arm.
The com­pa­ny al­so not­ed that 72% of the aldafer­min group achieved 5% or more ab­solute re­duc­tion in LFC, com­pared to 17% of those tak­ing place­bo.
That's in­deed pos­i­tive, and rough­ly in line with the Phase II da­ta Madri­gal pre­vi­ous­ly re­port­ed for their MGL-3196 (-36.3% rel­a­tive re­duc­tion on drug vs 9.6% on place­bo). But it fell short of the 57-60% me­di­an rel­a­tive change and 77-91% re­spon­der rate that Viking post­ed last year, spark­ing a surge in share price.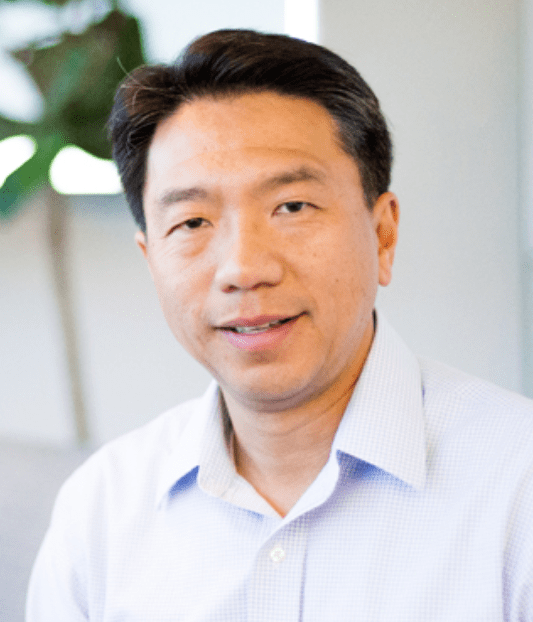 Hsiao Lieu
Some­thing else might al­so be dri­ving the con­cern: a spike in cho­les­terol lev­els (LDL-C to be spe­cif­ic) at week 2 of treat­ment. While NGM con­tends it's noth­ing they didn't know from pre­vi­ous Phase II co­horts, that it's a di­rect ef­fect of FGF19's in­hi­bi­tion of the clas­si­cal bile acid syn­the­sis path­way and that it was quick­ly re­solved by statin treat­ment, a mean in­crease of 47.6 mg/dL in LDL-C rel­a­tive to a 103.5 mg/dL base­line could be alarm­ing to a pa­tient pop­u­la­tion that al­ready has height­ened car­dio­vas­cu­lar risks.
CEO David Wood­house main­tained they are pleased with the in­ter­im find­ings, part of an ex­pan­sive clin­i­cal cam­paign fund­ed by a $200 mil­lion-plus part­ner­ship with Mer­ck and a $107 mil­lion IPO a few months ago.
"Aldafer­min con­tin­ues to be dif­fer­en­ti­at­ed with what we be­lieve is an in­dus­try-lead­ing pro­file as a monother­a­py for the po­ten­tial treat­ment of NASH, as few drugs in de­vel­op­ment for this dis­ease have shown mean­ing­ful meta­bol­ic, an­ti-in­flam­ma­to­ry and an­ti-fi­brot­ic ac­tiv­i­ty," CMO Hsiao Lieu added in a state­ment. "Through­out our Phase 2 pro­gram, we've seen a re­la­tion­ship be­tween aldafer­min's im­pact on bio­mark­ers of dis­ease and sub­se­quent his­tol­ogy re­sults. To that end, we look for­ward to the biop­sy da­ta read­out for Co­hort 4, which will fur­ther in­form plan­ning ac­tiv­i­ties for our Phase 3 study."