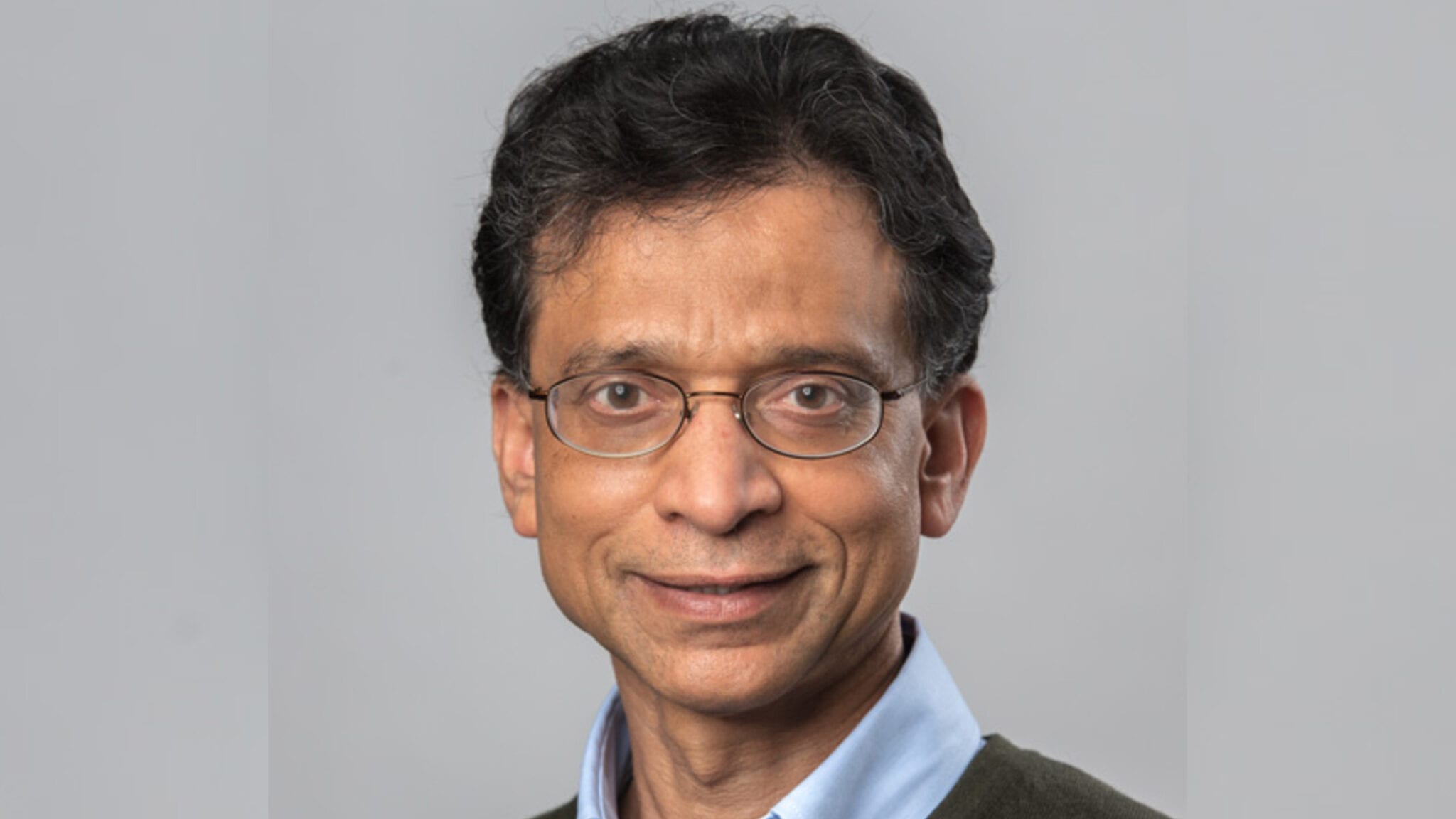 Vincent Sandanayaka (file photo)
Ex-MD An­der­son chief De­Pin­ho is help­ing launch an­oth­er biotech — and he's stick­ing with fa­mil­iar ground
Years af­ter co-found­ing SINE-fo­cused Karyopharm and stir­ring up con­tro­ver­sy at MD An­der­son, Ronald De­Pin­ho is help­ing un­cloak a new biotech tar­get­ing solute car­ri­er trans­porter pro­teins — and Karyopharm's for­mer head of chem­istry is lead­ing the charge.
Nir­ogy Ther­a­peu­tics emerged from stealth mode on Tues­day with a $16.5 mil­lion Se­ries A round and plans to hit the clin­ic by 2022. The fi­nanc­ing should be enough to car­ry the start­up's lead pro­gram, a small mol­e­cule lac­tate trans­port in­hibitor, through Phase I, CEO Vin­cent San­danaya­ka said.
San­danaya­ka said he first be­came in­trigued by tu­mor me­tab­o­lism while lead­ing the chem­istry unit at Karyopharm — an­oth­er on­col­o­gy com­pa­ny that De­Pin­ho helped start be­fore join­ing MD An­der­son. That biotech land­ed a Se­ries A in 2010 for its work on se­lec­tive in­hibitors of nu­clear ex­port (SINE), and raised eye­brows last year when its mul­ti­ple myelo­ma drug got ap­proval from the FDA de­spite ob­jec­tions from 8 of the 13 ex­perts on an out­side pan­el.
Af­ter co-found­ing Karyopharm, De­Pin­ho served a six-year tenure as pres­i­dent at MD An­der­son, dur­ing which time the cen­ter re­port­ed op­er­at­ing loss­es of more than $460 mil­lion over 16 months and hun­dreds of staffers were laid off. He stepped down in 2017.
But while many re­searchers in the space were go­ing af­ter in­tra­cel­lu­lar tar­gets, not many were work­ing on solute car­ri­er trans­porters — mem­brane-bound pro­teins that block or reg­u­late metabo­lites like glu­cose, San­danaya­ka said. Solute car­ri­er trans­porter pro­teins (SLCTs) act as gate­keep­ers of im­por­tant phys­i­o­log­i­cal func­tions, in­clud­ing nu­tri­ent up­take and metabo­lite dis­pos­al. The pro­teins are aber­rant­ly al­tered in many dis­eases — but they're dif­fi­cult to iso­late, and thus dif­fi­cult to study.
"If you take these trans­porters out of the mem­brane, like if you're try­ing to iso­late it, you may lose the func­tion­al state of the pro­tein," San­danaya­ka said. Nir­ogy gets around the is­sue by us­ing com­pu­ta­tion­al mod­el­ing.
The CEO found­ed Nir­ogy in 2014 and reached out to De­Pin­ho in 2019, the same year the start­up got some seed fund­ing. Their lead pro­gram takes a two-pronged ap­proach to fight can­cer. Un­like nor­mal cells, can­cer cells con­sume large amounts of glu­cose, and ex­crete lac­tic acid in­to the tu­mor mi­croen­vi­ron­ment through lac­tate trans­porters. This cre­ates a hos­tile en­vi­ron­ment for im­mune cells to sur­vive.
But if that lac­tic acid isn't re­leased, it ac­cu­mu­lates, caus­ing the cell to die, San­danaya­ka said. Nir­ogy's can­di­date fights can­cer cells by in­hibit­ing them from ex­pelling the lac­tate, while al­so boost­ing im­mune re­sponse.
San­danaya­ka be­lieves this "one-two punch" is what dif­fer­en­ti­ates it from Jnana Ther­a­peu­tics, which struck an al­liance with Roche in Ju­ly to ex­plore SLCT tar­gets in im­mune-me­di­at­ed and neu­ro­log­i­cal dis­eases. That deal starts small at $40 mil­lion, but can add up to $1 bil­lion if the phar­ma part­ner com­mits to de­vel­op­ing the pro­grams.
"As you might imag­ine for a lot of drugs can­cer cells de­vel­op re­sis­tance. So that's part of the prob­lem, it may be ac­tive ini­tial­ly, but then can­cer cells de­vel­op a re­sis­tance… So, that is why we thought we want to have a mul­ti-pronged ap­proach to ad­dress this drug re­sis­tance," San­danaya­ka said.
The start­up plans to test the lac­tate in­hibitor both as a monother­a­py and com­bi­na­tion ther­a­py, and has done pre­clin­i­cal mod­els in triple neg­a­tive breast can­cer, melanoma, and col­orec­tal can­cer, in com­bi­na­tion with an­ti-PD1 and an­ti-CT­LA4 im­munother­a­pies.
In ad­di­tion to the lead pro­gram, Nir­ogy has a sec­ond trans­porter tar­get in can­cer and a third pro­gram in im­munol­o­gy. The tiny five-per­son com­pa­ny could grow to 15-20 peo­ple over the next few months, San­danaya­ka said.