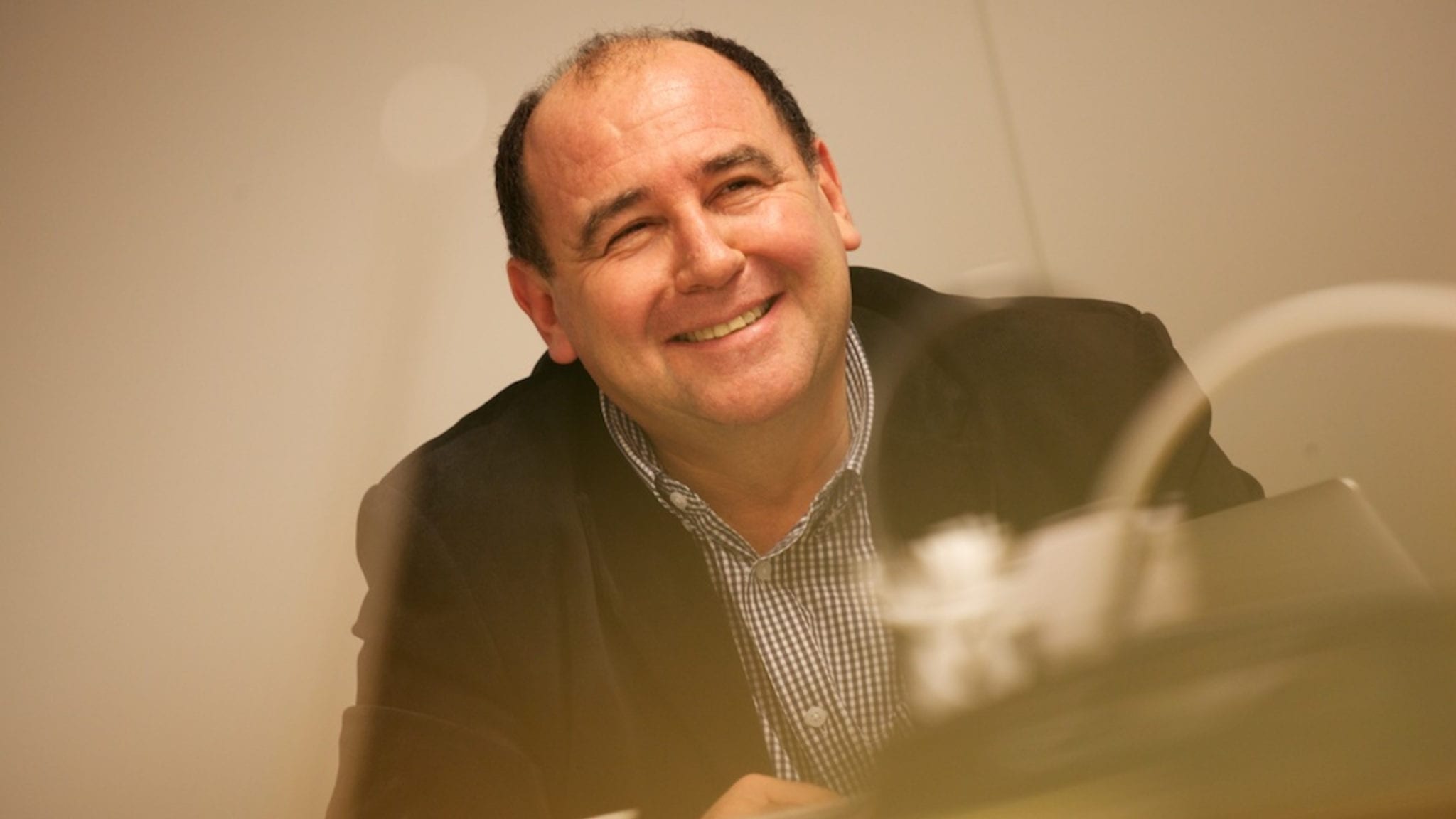 Philippe Pouletty (Credit: Deinove)
No pain, no gain: Com­pa­ny-build­ing French VC scores €250M for life sci­ences fund
In the Truf­fle Cap­i­tal play­book, you ei­ther go big or go home.
The French VC firm does not both­er with pitch­es from com­pa­nies vy­ing for in­vest­ment — in­stead, it sources the raw ma­te­r­i­al to build com­pa­nies from scratch. On Wednes­day, it un­veiled a €250 mil­lion boost to in­vest in the life sci­ences, in par­tic­u­lar, the realm of in­ter­ven­tion­al med­ical de­vices.
The recipe for in­vest­ment is ar­du­ous. The firm ap­prais­es about 1000 un­pub­lished patent ap­pli­ca­tions from the top 50 uni­ver­si­ties across the Unit­ed States and Eu­rope. Af­ter whit­tling the list to five per year, it goes about ne­go­ti­at­ing ex­clu­sive glob­al li­cens­es.
A ma­jor source of 'dis­rup­tive' sci­ence and tech­nol­o­gy is acad­e­mia, but on­ly some 20% to 30% of patents from uni­ver­si­ties give rise to com­pa­nies be­cause aca­d­e­m­ic re­searchers tend to want to re­main with­in the halls of acad­e­mia, Philippe Poulet­ty, co-founder and chief of Truf­fle Cap­i­tal, not­ed in an in­ter­view with End­points News. "So you have maybe 70% of patent ap­pli­ca­tions which are left aside if you will."
Once the tech­nol­o­gy is li­censed, Truf­fle in­vents a name for the com­pa­ny, hires the man­age­ment team and puts in mil­lions to de­vel­op the tech — all the while re­main­ing the largest, typ­i­cal­ly soli­tary share­hold­er. In the last 15 years, the firm has backed more than 70 com­pa­nies — of which 80% were cre­at­ed by or with the sup­port of Truf­fle teams. Al­to­geth­er, 13 com­pa­nies, such as Abi­vax, have gone on to make pub­lic de­buts, while Truf­fle has made 17 ex­its, in­clud­ing sales to Stryk­er and Boston Sci­en­tif­ic.
Truf­fle — which is named af­ter the fa­mous black truf­fles of Périg­ord, a re­gion east of Bor­deaux in south-west France in­hab­it­ed by its co-founders — sets up its star­tups in France, but the Eu­ro­pean ap­petite for in­vest­ment is eclipsed by in­vestors in the Unit­ed States, Poulet­ty ac­knowl­edged.
Get­ting be­tween €30 to €50 mil­lion in a Se­ries A fund­ing is pos­si­ble, but cer­tain­ly, Eu­ronext is not as pow­er­ful nor as deep as Nas­daq, he not­ed.
"So that means that when you want to grow fur­ther the com­pa­ny to the com­mer­cial stage, it's more dif­fi­cult," he said. "So M&A is of­ten the pre­ferred route, which is why we've sold a num­ber of com­pa­nies, which is not great for the Eu­ro­pean econ­o­my be­cause most of the buy­ers are US com­pa­nies…soon they will be Chi­nese com­pa­nies."
But the in­vest­ment cli­mate in Eu­rope is ripe for change, he added, not­ing that the French and Ger­man au­thor­i­ties are think­ing of putting to­geth­er a raft of in­cen­tives to chan­nel more in­vest­ment in­to the biotech and tech in­dus­tries.
"So I'm quite op­ti­mistic that in the next five years, you should see com­pa­nies be­ing able to grow like in the US on Nas­daq and do­ing big sec­ondary of­fer­ings."
Cre­at­ed in 2001, Truf­fle Cap­i­tal has raised over €1.1 bil­lion so far. Aside from its fin­tech in­ter­est, the firm's Bio­MedTech strat­e­gy is fo­cused on tech­nol­o­gy that helps pa­tients more ef­fi­cient­ly and cost-ef­fec­tive­ly with­in the fields of car­di­ol­o­gy, neu­rol­o­gy, der­mo-cos­met­ics, on­col­o­gy, gas­troen­terol­o­gy, and or­tho­pe­dics.
The work has al­ready be­gun. Five com­pa­nies have been cre­at­ed with this new in­jec­tion of funds, in­clud­ing Holi­Stick Med­ical, which is fo­cused on treat­ing se­ri­ous car­diac ail­ments with­out open-heart surgery; Ski­nosive, which is work­ing on tech­nol­o­gy to pre­vent skin can­cers; and Art­e­drone, whose au­tonomous mi­cro-ro­bots are be­ing en­gi­neered to pre­vent and treat cere­brovas­cu­lar is­sues. An­oth­er three are slat­ed for 2020, and the plan is to cre­ate up to a dozen com­pa­nies in to­tal.
"We build the com­pa­ny, we have 90% own­er­ship, and if we suc­ceed, we can say, thanks to Truf­fle oth­er­wise this com­pa­ny would not ex­ist," Poulet­ty said. "If we fail, we say we were stu­pid and we don't ac­cuse some­one else of mis­takes. It's our suc­cess or our mis­takes."