No sur­pris­es in FDA staff re­view for Aim­mune peanut al­ler­gy ther­a­py — fo­cus re­mains on safe­ty, tol­er­a­bil­i­ty pro­file
Ahead of the keen­ly an­tic­i­pat­ed in­de­pen­dent pan­el set to dis­cuss Aim­mune's peanut al­ler­gy im­munother­a­py on Fri­day, FDA staff is­sued a pre­dictable re­view on Wednes­day, high­light­ing the po­ten­tial safe­ty and tol­er­a­bil­i­ty is­sues as­so­ci­at­ed with the prod­uct, while back­ing its ef­fi­ca­cy.
Tra­di­tion­al­ly, peanut al­ler­gies are man­aged by avoid­ance, but the threat of ac­ci­den­tal ex­po­sure can­not be nul­li­fied. In the Unit­ed States, da­ta sug­gest peanut al­ler­gies af­fect an es­ti­mat­ed 1.2% of the to­tal pop­u­la­tion — this is the mar­ket Aim­mune is itch­ing to ad­dress with its im­munother­a­py.
The prod­uct — AR101 — is ef­fec­tive­ly a small amount of en­cap­su­lat­ed peanut flour. It is first giv­en in es­ca­lat­ing dos­es to es­sen­tial­ly re­set the pa­tient's im­mune ap­pa­ra­tus — fol­low­ing which a main­te­nance dose is con­tin­u­al­ly ad­min­is­tered to sus­tain de­sen­si­ti­za­tion. The ther­a­py, which is set to be chris­tened Pal­forzia, has been test­ed in two late-stage tri­als, in ad­di­tion to an ex­ten­sion study.
In the 551-pa­tient PAL­ISADES tri­al in the Unit­ed States, pa­tients ei­ther re­ceived Aim­mune's drug or a place­bo. In the first tranche of the study, pa­tients re­ceived in­creas­ing­ly high­er dos­es of the drug/place­bo for about 22 weeks and then were ad­min­is­tered with 300 mg (main­te­nance dose) of Pal­forzia/place­bo per day for ap­prox­i­mate­ly six months. At the end of that reg­i­men, pa­tients un­der­went a 'food chal­lenge' in which their abil­i­ty to in­gest a sin­gle dose of at least 600 mg of peanut pro­tein was mea­sured.
The ef­fi­ca­cy re­sults were dra­mat­ic. About 67% of the pa­tients who re­ceived the drug (250 of 372 par­tic­i­pants) were able to con­sume 600 mg of peanut pro­tein ver­sus 4% in the place­bo group. Over 100 pa­tients en­rolled in a fol­low-on study where they were giv­en Pal­forzia once a day. Near­ly 80% of those pa­tients were able to tol­er­ate at least 1,000 mg of peanut pro­tein, while near­ly half man­aged to with­stand a 2,000 mg dose.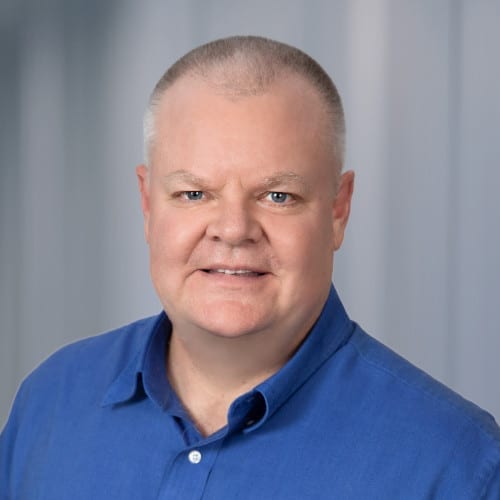 Jayson Dal­las Aim­mune
"Our hy­poth­e­sis is…that once we get to some­where around 3-4-5 years, we will see that the pa­tients are no longer need­ing ther­a­py and we can stop them," Aim­mune chief Jayson Dal­las said in an in­ter­view with End­points News ahead of the FDA staff re­view.
But da­ta on the safe­ty side caused some pause — 11.6% of pa­tients (43 par­tic­i­pants) giv­en the drug with­drew from the tri­al due to side-ef­fects, ver­sus 2.4% (3 pa­tients) from the place­bo group. Ad­di­tion­al­ly, over the course of the tri­al 14% (52 pa­tients) of Pal­forzia-treat­ed pa­tients re­ceived an ep­i­neph­rine shot, ver­sus 6.5% (8 pa­tients) in the place­bo group.
In their re­view, FDA staff un­der­scored these find­ings af­ter re­view­ing the to­tal­i­ty of the da­ta pre­sent­ed to the agency. "(T)he Pal­forzia treat­ment group had an in­creased num­ber of dis­con­tin­u­a­tions, sys­temic al­ler­gic re­ac­tions and re­ports of eosinophilic esophagi­tis com­pared to the place­bo-treat­ed group, though both groups fol­lowed a peanut avoid­ance di­et," re­view­ers not­ed.
"(T)hese brief­ing docs look fair­ly be­nign," Baird's Bri­an Sko­r­ney wrote in a note. "Im­por­tant­ly, the ef­fi­ca­cy analy­sis looks clear as day and there are no new safe­ty con­cerns raised. We ex­pect the pan­el to be com­plete­ly di­rect­ed to­wards dis­cus­sions around ep­i­neph­rine use and cas­es of eosinophilic esophagi­tis (EoE), things we be­lieve the pa­tient/physi­cian com­mu­ni­ty un­der­stand well and will will­ing­ly ac­cept."
In his in­ter­view with End­points, Aim­mune chief Dal­las of­fered a com­par­i­son. "The side-ef­fect pro­file that we're see­ing with our prod­uct is no more than you would ex­pect if you were treat­ing some­body for grass and pollen al­ler­gies, which un­like peanut al­ler­gies, are not life-threat­en­ing."
There is al­so a mis­con­cep­tion that if ep­i­neph­rine is used, it must be due to a se­vere re­ac­tion, he added. "Some­times par­ents will give their kids ep­i­neph­rine if they get a bit of tin­gling on their tongue…there is ze­ro cor­re­la­tion be­tween us­ing ep­i­neph­rine and the sever­i­ty of a re­ac­tion."
Some physi­cians have long been dos­ing pa­tients with peanut pow­der oral­ly, al­beit off la­bel, to wean them off their al­ler­gies. So why should physi­cians and pay­ers en­dorse Aim­mune's prod­uct?
Peanuts can car­ry three dif­fer­ent types of pro­teins that can trig­ger al­ler­gies — and prod­ucts found on su­per­mar­ket shelves, such as peanut flour, peanut but­ter, or cook­ies em­bell­ished with peanuts, con­tain dif­fer­ent con­cen­tra­tions of some or all of these pro­teins. This is why Aim­mune's prod­uct — which car­ries each pro­tein in equal con­cen­tra­tion — is ben­e­fi­cial, Dal­las as­sert­ed.
In ad­di­tion, when peanuts are boiled, that dis­si­pates those pro­teins to an ex­tent. "You run in­to a sit­u­a­tion where some­body be­lieves they are pro­tect­ed. But in fact, they're not pro­tect­ed," he said.
Aim­mune $AIMT and arch-ri­val DBV Tech­nolo­gies $DB­VT have been locked in a race to the fin­ish line to mar­ket their peanut al­ler­gy treat­ments in the Unit­ed States. Aim­mune ef­fec­tive­ly leapfrogged DBV when the lat­ter re­scind­ed an ap­pli­ca­tion to mar­ket its Vi­askin Peanut patch last year in re­sponse to FDA con­cerns about the state of man­u­fac­tur­ing and qual­i­ty con­trol da­ta sub­mit­ted.
In Ju­ly, in­flu­en­tial cost-ef­fec­tive­ness watch­dog ICER con­clud­ed that the ex­ist­ing body of ev­i­dence is not strong enough to sug­gest that AR101 or Vi­askin Peanut of­fer a su­pe­ri­or net health ben­e­fit ver­sus strict peanut avoid­ance, in ad­di­tion to the un­cer­tain­ty sur­round­ing the long-term ef­fects of ei­ther ther­a­py. Both drug de­vel­op­ers con­test­ed the re­port.
An FDA de­ci­sion for AR101 is ex­pect­ed in Jan­u­ary 2020, while DBV sub­mit­ted its mar­ket­ing ap­pli­ca­tion in Au­gust. In its cal­cu­la­tions, ICER used an­a­lyst pro­jec­tions to eval­u­ate each ther­a­py's long-term cost-ef­fec­tive­ness: AR101 at $4,200/year and Vi­askin Peanut at $6,500/year.
Grass and pollen al­ler­gy prod­ucts, af­ter ac­count­ing for dis­counts, cost about $5,000 a year, Dal­las said. "And those are for non-life threat­en­ing events and so we kind of see that as the floor and we'll sort of work a lit­tle bit around that."
Ac­cord­ing to Aim­mune, there are more than 1.6 mil­lion chil­dren and teenagers af­fect­ed by peanut al­ler­gies in the Unit­ed States, which rep­re­sents a $1 bil­lion-plus peak sales op­por­tu­ni­ty. Aim­mune's shares $AIMT rose about 8.6% to $23.97 be­fore the bell on Wednes­day.
The so-far un­tapped mar­ket is ex­pect­ed to grow to $4.5 bil­lion in 2027 glob­al­ly, Glob­al­Da­ta es­ti­mates.