North of a bil­lion biotech VC dol­lars to come from C-Bridge, Roth­schild as glob­al bio­phar­ma cap­i­tal flows
Two pow­er­house pri­vate eq­ui­ty firms, based out of Eu­rope and Chi­na re­spec­tive­ly, are look­ing at mul­ti-mil­lion funds to fu­el their glob­al bio­phar­ma pur­suits.
France's Ed­mond de Roth­schild In­vest­ment Part­ners has raised $430 mil­lion (€345 mil­lion) for BioDis­cov­ery 5 — 80% larg­er than the fourth life sci­ences fund it closed in 2012. Mean­while, six months af­ter clos­ing a $400 mil­lion bio­phar­ma fund, PEI re­ports that Chi­nese pri­vate eq­ui­ty play­er C-Bridge Cap­i­tal is rais­ing a $650 mil­lion third fund.
The sizes of both are sig­nif­i­cant: Roth­schild's is among the largest ever Eu­ro­pean ven­ture cap­i­tal funds fo­cused on life sci­ences. For C-Bridge, this new round would be its largest fund yet, un­der­scor­ing its am­bi­tion in fi­nanc­ing boom­ing Chi­nese biotechs as well as rapid ex­pan­sion in the US (C-Bridge de­clined to con­firm or com­ment on the re­port).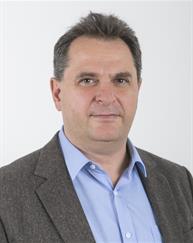 Raphaël Wis­niews­ki
Per the Fi­nan­cial Times, rough­ly two-thirds of BioDis­cov­ery 5 will go to biotech and the rest to med­ical de­vices busi­ness­es. The firm will al­lo­cate up to 10% of the fund in each com­pa­ny — with in­ter­ests in on­col­o­gy, meta­bol­ic dis­or­ders and neu­rol­o­gy, as well as gene and cell ther­a­py. While the fo­cus re­mains on pri­vate com­pa­nies, the new fund will al­so ex­plore in­vest­ing in pub­lic ones.
"For the last five years there has been sig­nif­i­cant growth of the fi­nanc­ing en­vi­ron­ment in Eu­rope and the US be­cause there has been some very good years for biotech on the stock mar­ket," part­ner Raphaël Wis­niews­ki told the FT.
In fact, one of the three in­vest­ments BioDis­cov­ery 5 has al­ready made to date is a pub­lic com­pa­ny, Ery­tech Phar­ma $ERYP. The oth­er two? Rad­nor, PA-based Com­plexa and Cam­bridge, MA-based Log­icBio Ther­a­peu­tics.
The de­tails sur­round­ing C-Bridge's fund are less clear. What we do know is that the firm, which fo­cus­es on late-stage com­pa­nies, has been scout­ing the US for new life sci­ences tech­nolo­gies that can be fun­neled through port­fo­lio com­pa­nies in­to Chi­na, re­cruit­ing for­mer GSK R&D chief Ab­bas Hus­sain along the way.
It cur­rent­ly has around $800 mil­lion of as­sets un­der man­age­ment, with a port­fo­lio that fea­tures some of Chi­na's lead­ing play­ers in phar­ma­ceu­ti­cals, di­ag­nos­tics and med­ical de­vices, As­cle­tis and Tian­jing Bio­phar­ma among them.