Not so crazy now: Biotech's most close­ly watched uni­corn just pro­duced its first clear snap­shot of hu­man ef­fi­ca­cy da­ta
The ex­ec­u­tive team at Mod­er­na raised a cheer to­day af­ter pub­lish­ing their first ear­ly snap­shot of hu­man ef­fi­ca­cy da­ta that demon­strate their mes­sen­ger RNA tech works — at least on the first try.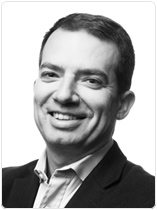 Stéphane Ban­cel
The biotech test­ed their H10N8 flu vac­cine on a small group of 31 sub­jects, look­ing at their re­sponse in two dif­fer­ent mea­sures. All demon­strat­ed a suf­fi­cient im­mune re­sponse to fight off the virus in the first mea­sure, and all but 3 in the sec­ond, for a to­tal of 23 who re­ceived the vac­cine. None of the 8 sub­jects who re­ceived a place­bo re­spond­ed.
Typ­i­cal­ly, ev­i­dence of Phase I suc­cess in a vac­cine study — which fol­lowed a num­ber of an­i­mal stud­ies — wouldn't at­tract much at­ten­tion for your av­er­age biotech. But there's noth­ing av­er­age about Mod­er­na. CEO Stéphane Ban­cel and his team have at­tract­ed $1.9 bil­lion to cre­ate a com­pa­ny that's build­ing a pipeline around mes­sen­ger RNA, one of a hand­ful of play­ers look­ing to coax cells to pro­duce pro­teins to fight dis­ease. And that's a mas­sive amount for a com­pa­ny that just showed hu­man proof of con­cept da­ta.
This vac­cine is not point­ed to­ward com­mer­cial­iza­tion, Ban­cel told me Thurs­day af­ter­noon. It's a demon­stra­tion project. The goal was to start out with "low bi­ol­o­gy risk where we knew where the goal post was be­fore we start­ed the tri­al."
Mod­er­na's board has al­ready de­cid­ed not to seek an IPO this year, and Ban­cel adds that there's no de­fin­i­tive plans set for 2018 ei­ther. What he would like to do, he says, is add new pieces to the pipeline — new ver­ti­cals to the three he's al­ready out­lined — adding more da­ta on the po­ten­tial mR­NA has to cre­ate a new path­way on drug de­vel­op­ment for a wide ar­ray of dis­eases. Then, have some­thing sub­stan­tial that proves what they can do, he'll set out to con­vince in­vestors.
The huge amount of cash raised to date and Mod­er­na's plans to prove the prin­ci­ples be­hind its sci­ence — fo­cus­ing on vac­cines as the most like­ly ini­tial demon­stra­tion pro­gram that could prove that mR­NA can safe­ly work — has al­so trig­gered more than a lit­tle schaden­freude for a com­pa­ny that is of­ten billed as mys­te­ri­ous and lav­ish­ly fund­ed. STAT picked up on that, re­port­ing a bat­tery of most­ly anony­mous crit­i­cism about its tough work en­vi­ron­ment and lofty claims, lay­ing in­to the biotech at every turn.
What if #mr­na could be a drug? Not so crazy now. A huge thank you to the @mod­er­na_tx team. They are amaz­ing. https://t.co/Xg5EFYv91D

— stephane ban­cel (@sban­cel) April 27, 2017
It is still ear­ly days at Mod­er­na, which has to prove that it can de­vel­op mR­NA drugs for some of the more lu­cra­tive ther­a­pies than the fron­trun­ning vac­cines. That will take some time. But Mod­er­na's been do­ing much more to out­line what pro­grams it has in the pipeline, and when it can dis­cuss more about the da­ta.
"I'm cau­tious­ly op­ti­mistic this could be a re­al­ly im­por­tant ad­di­tion to our vac­cine ar­se­nal," Bar­ney Gra­ham, deputy di­rec­tor of the Vac­cine Re­search Cen­ter at the Na­tion­al In­sti­tute of Al­ler­gy and In­fec­tious Dis­eases, told the Wall Street Jour­nal. He added that RNA is un­sta­ble, leav­ing him ea­ger to see more ma­ture da­ta on how this works.
Ban­cel and his fel­low ex­ecs at Mod­er­na may have a long way to go, but they're con­fi­dent that they took a big step along the jour­ney to­day. From now on, it's all about clin­i­cal da­ta at Mod­er­na.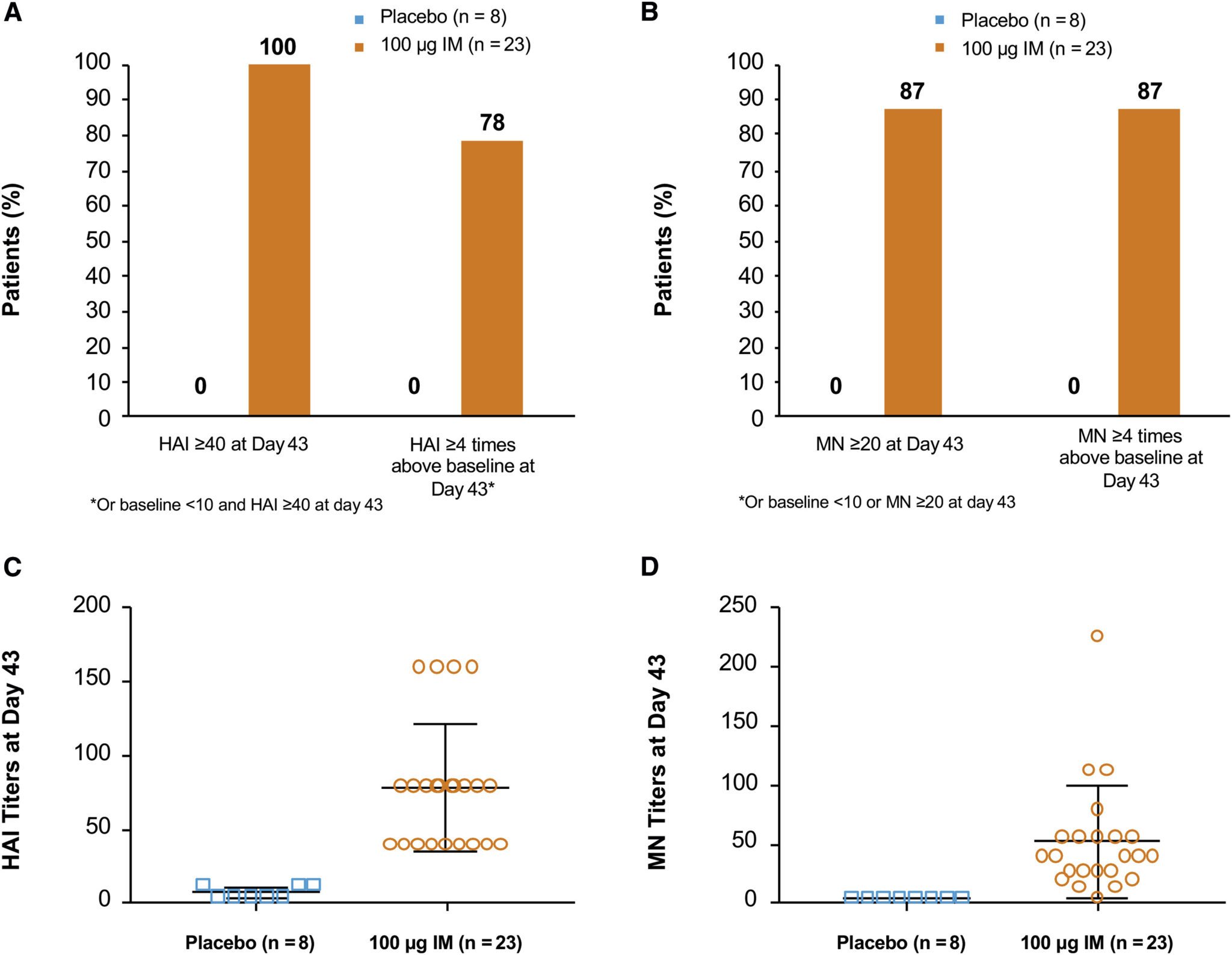 H10 mR­NA Im­muno­genic­i­ty in Hu­mans |

Mol­e­c­u­lar Ther­a­py
---
Said Tal Zaks, Chief Med­ical Of­fi­cer of Mod­er­na:
The da­ta "pro­vide im­por­tant val­i­da­tion of our core mR­NA plat­form, as we con­tin­ue to ad­vance our de­vel­op­ment pipeline, tack­ling more com­plex vac­cines in­clud­ing per­son­al­ized can­cer vac­cines, and mov­ing our mR­NA ther­a­peu­tics in­to clin­i­cal de­vel­op­ment."