No­var­tis-backed Io­n­is sub­sidiary Akcea maps a $100M IPO as it steers a lead drug to reg­u­la­tors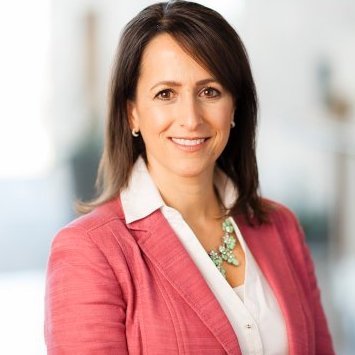 Paula Soteropou­los
Over the last three months Io­n­is sub­sidiary Akcea has ex­e­cut­ed a $1.65 bil­lion part­ner­ship with No­var­tis on two of its four drugs and mapped a path to reg­u­la­tors on both sides of the At­lantic af­ter its lead ther­a­py volane­sors­en suc­cess­ful­ly com­plet­ed a Phase III study. And now Akcea — a spe­cial­ist in lipid dis­or­ders — is shoot­ing for a $100 mil­lion IPO, with No­var­tis com­ing in to sup­port the move with an ex­tra $50 mil­lion to pur­chase a grow­ing eq­ui­ty stake.
Much of the val­ue in the IPO will be as­signed to volane­sors­en, which in­ves­ti­ga­tors says was suc­cess­ful in treat­ing rare cas­es of fa­mil­ial chy­lomi­crone­mia syn­drome. Found­ed in 2015, Akcea plans to go on to mar­ket volane­sors­en alone in the US and Eu­rope, with its part­ners at No­var­tis step­ping in on the next two ther­a­pies — AKCEA-APO(a)-LRx. and AKCEA-APOC­I­II-LRx — it plans to steer to reg­u­la­tors. No­var­tis first, though, has to de­cide if it wants to pick up op­tions for the drugs and pay for Phase III it­self.
Akcea is run by CEO Paula Soteropou­los, a long­time Gen­zyme vet who went on to Mod­er­na be­fore tak­ing the lead role at the sub­sidiary. Her to­tal com­pen­sa­tion was a hefty $7.8 mil­lion in 2015, when the sub­sidiary was start­ed in Cam­bridge, MA, and $3.4 mil­lion last year. Io­n­is cur­rent­ly owns all 73.8 mil­lion shares in Akcea, ac­cord­ing to the S-1.
Io­n­is, which has seen its stock rise and fall in a roller coast­er ride dri­ven by suc­cess­es and threats over the past year, will re­main the prin­ci­pal share­hold­er of the pub­lic com­pa­ny, which will re­ly heav­i­ly on volane­sors­en to make its case to in­vestors.
In the Phase III in­ves­ti­ga­tors re­port­ed a huge drop in triglyc­erides among the 33 FCS pa­tients tak­ing the drug, hit­ting the pri­ma­ry end­point. The place­bo arm saw the lev­el of triglyc­erides go up, help­ing to il­lus­trate the treat­ment ef­fect. The drug is de­signed to tack­le a dis­ease caused by hered­i­tary mu­ta­tions that in­hib­it the ac­tiv­i­ty of lipopro­tein li­pase, need­ed to break down triglyc­erides car­ried by chy­lomi­crons.
But re­searchers al­so not­ed that five pa­tients were forced out of the tri­al due to a threat­en­ing de­cline in platelet counts. Grade 4 throm­bo­cy­tope­nia oc­curred in three pa­tients, which end­ed af­ter they stopped dos­ing. There were no with­drawals due to platelet counts af­ter the com­pa­ny be­gan mon­i­tor­ing the side ef­fect, but the safe­ty is­sue did not pass un­no­ticed.
In No­var­tis' orig­i­nal deal with Akcea in Jan­u­ary, the Big Phar­ma promised $225 mil­lion in near-term pay­ments, split be­tween fees, an up­front and an eq­ui­ty stake, and promis­ing $1.13 bil­lion more in de­vel­op­ment and com­mer­cial­iza­tion mile­stones.